My first night in NYC ended with a bang and technically in the morning of the next day. The wonderful Jessica of What I Wore hosted a girl's night out sponsored by Dove. Everyone got gussied up and headed to the Dove Parlor for drinks and finger food. It was really awesome to meet all the other girls who came to NYC from all over. Food and drinks, limo service and Dove Visibly Smooth samples were generously provided by Dove. After the drinks we hit the streets and even got some posing in at Times Square. It might have been cold in our impractical dresses to pose, but how can you not take some photographs in that iconic spot?
I was slightly less than successful at taking pictures of everyone who attended, so I will try to list the people with their images and I will post more pictures of the others I might have missed another day. Erin of
Calivintage
photographed the first few pictures and caught me "in action."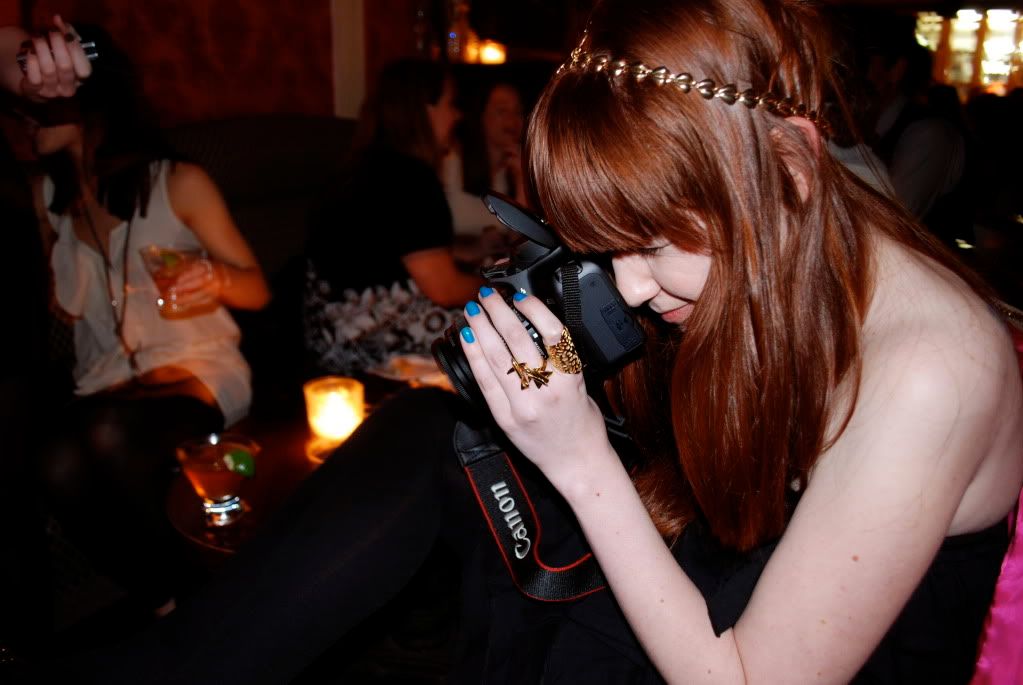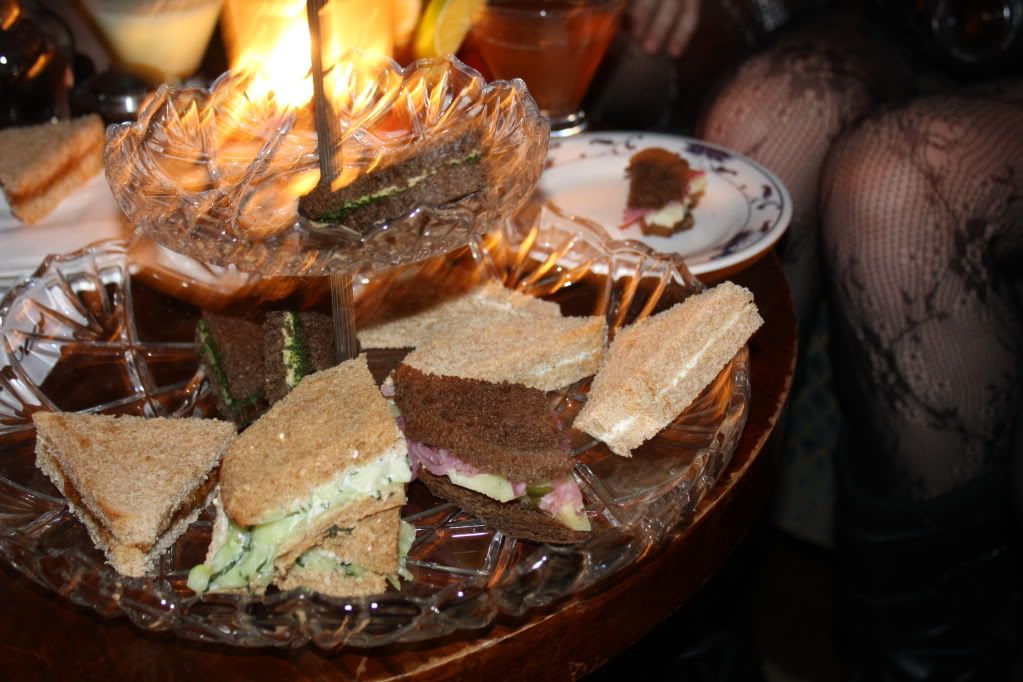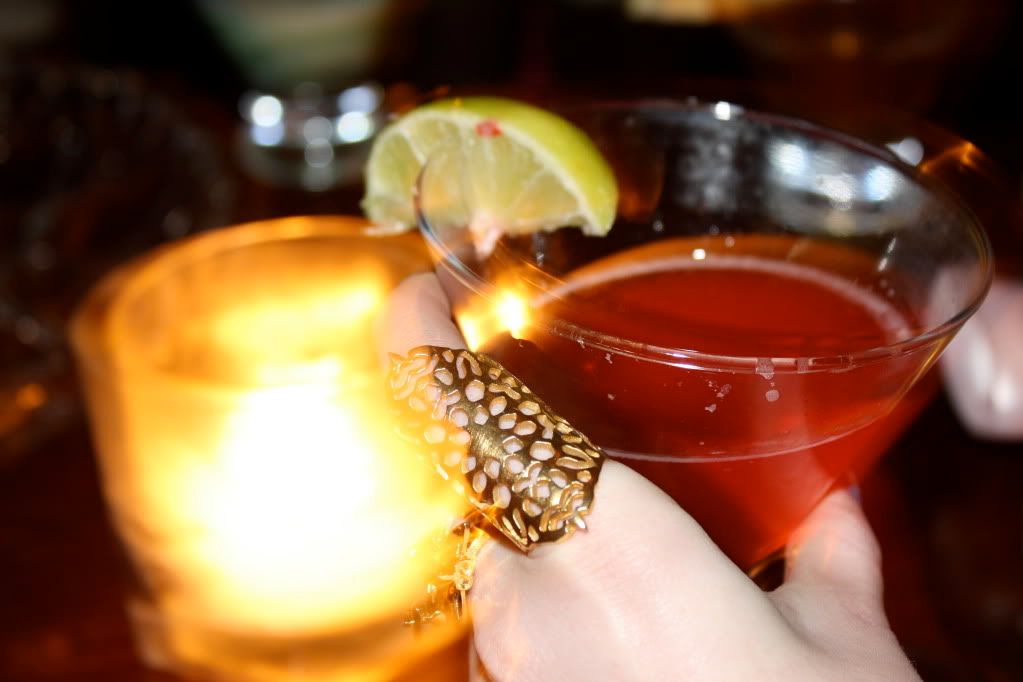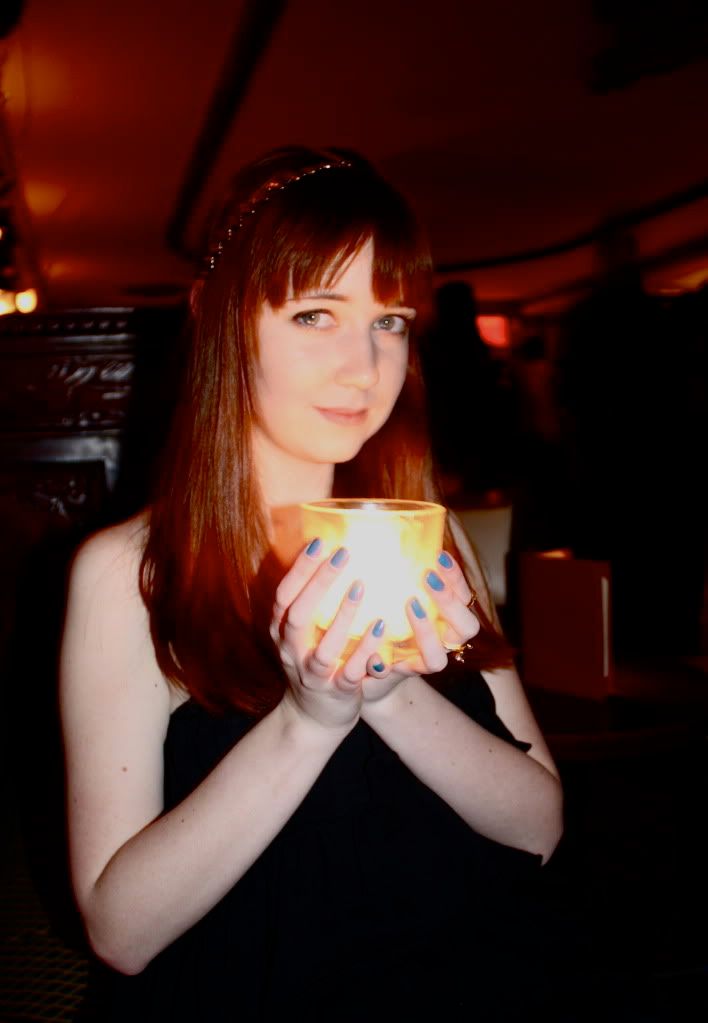 Outfit details:
H&M tights
The Quotation airplane ring
Sephora nail polish