I would love to climb this tree one day, purely for photographic purposes...but I don't think I can do it in ten seconds and heels might complicate matters as well. I have looked into buying a remote, but there aren't cheap ones compatible with my particular camera, so that thought is on the back burner for now. One day I'll just have to drag someone along with me to take the pictures because the shape of the branches is just so lovely.
My hair has just been "freshened up." A trim (with too short bangs!) and a demi-permanent dye to redden it for awhile. Demi-permanent goes on top of your natural color and washes out in about a month, so you don't have to deal with roots and is less damaging. I only get it done every four months or so just to make my hair rather intensely red for a short while. The redder hair definitely suits the bright colors I'm wearing.
I found this dress on
The Cat's Pajamas
and it is going to be so perfect this spring and summer. It reminds me of a picnic blanket, in the best possible way. Now, if only we had the weather to suit such a garment...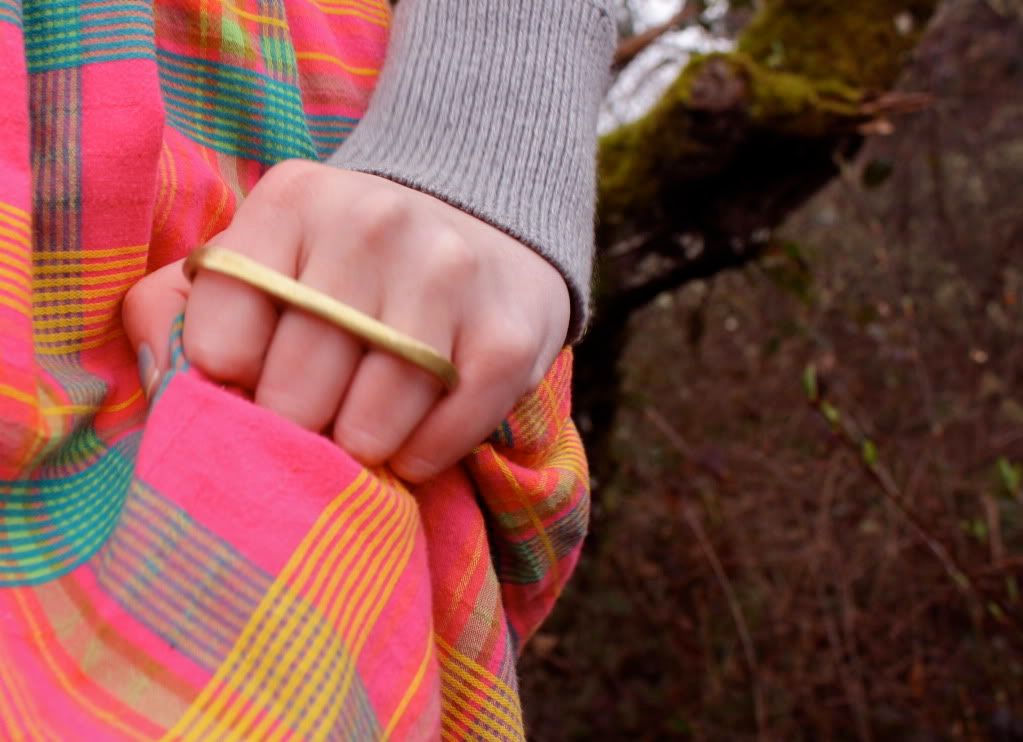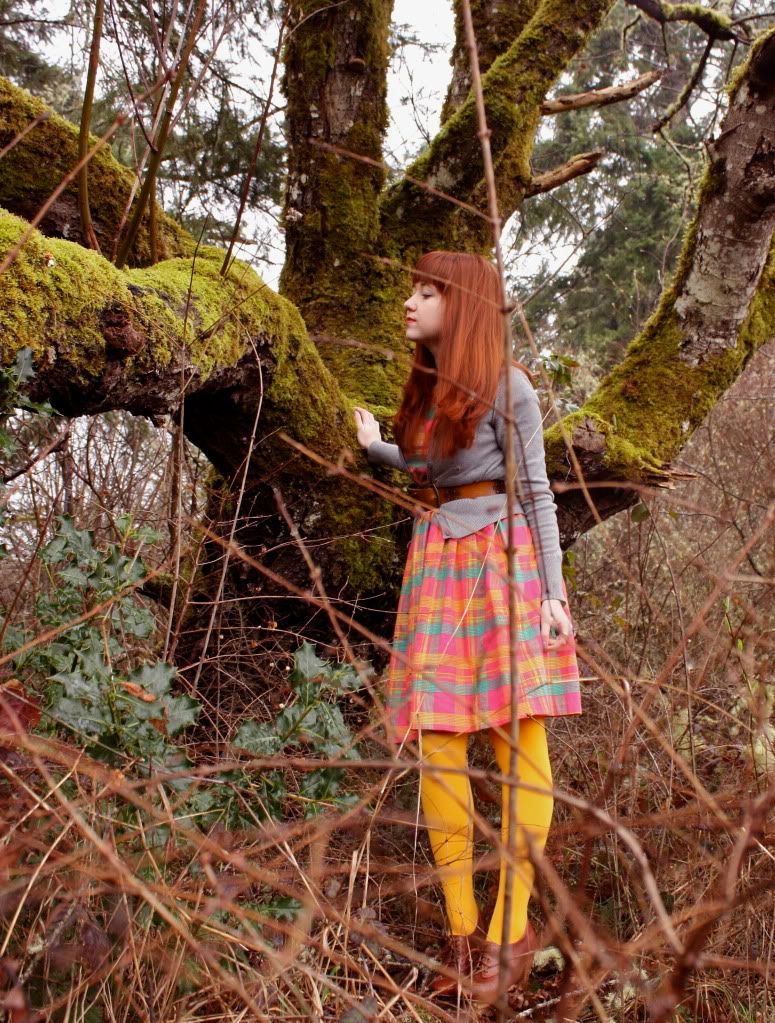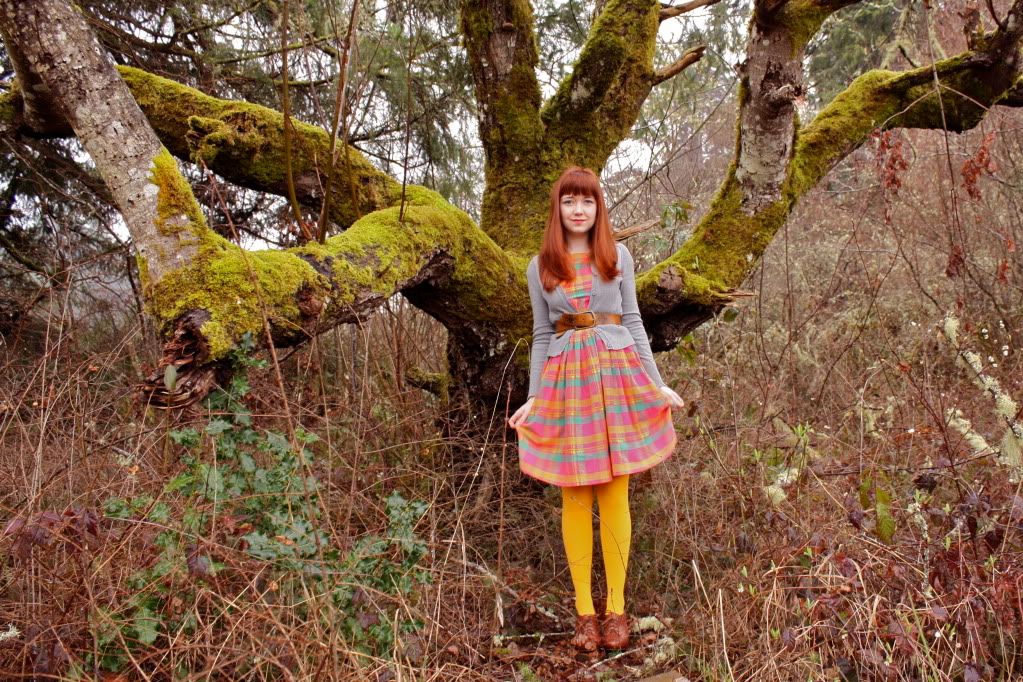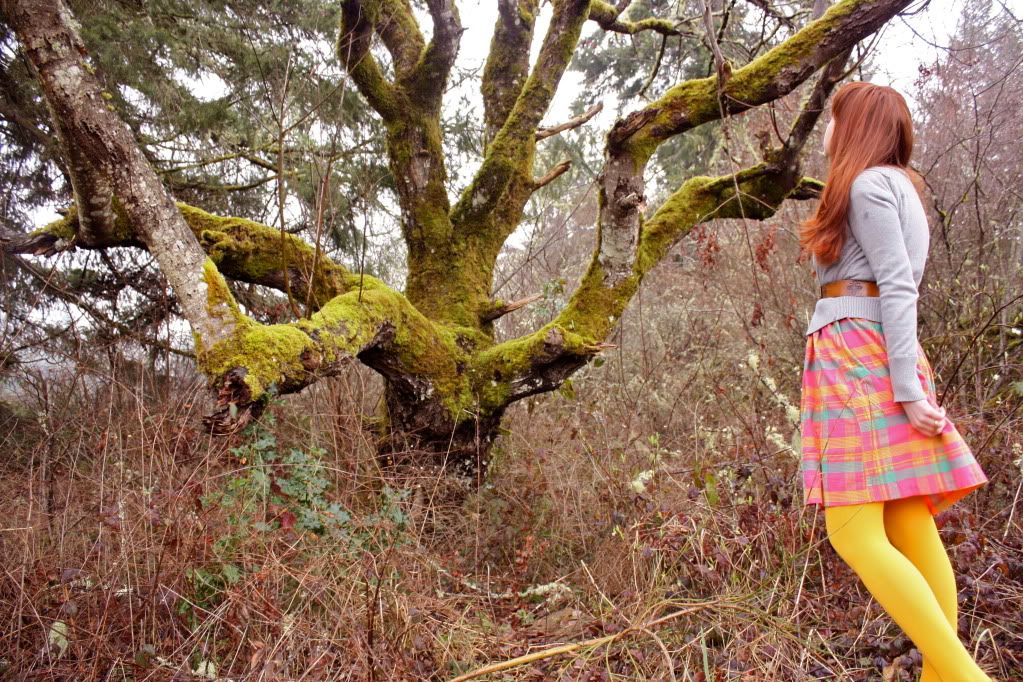 Outfit details:
Gap cardigan
vintage belt
We Love Colors tights
Seychelles heels