I have a friend who never wears coats. He also happens to live in Pennsylvania and often at college I would catch him outside shivering, near a pile of dirty snow. His personal theory was that he could get everywhere he was going quickly. Thus, why does one need a coat if you are trotting from warm car to warm building? I have another PA friend who wears flip flops year round, again despite chill weather. Perhaps PA turns you crazy, but lately I have been inching towards their personal philosophy. Is it warm enough to wear open-toed shoes and bare legs right now? No, but if I'm only planning on being outside for a minute...
This lovely, little skirt looks like it could have been made from the storm clouds or grey water behind me.
Modcloth
named
the skirt
after the most adorable Project Runway contestant ever: Leanne. Her final collection was in softer, warmer colors, but it did have a similar organic aesthetic. While my particular skirt decidedly needs ironing (I'm lazy), it is definitely a good piece to add to the arsenal. Skirts in basic colors can always be worn with everything from band tees to button-downs, so one with nice details or an overall unique shape and pretty drape can definitely add a little punch to the basics.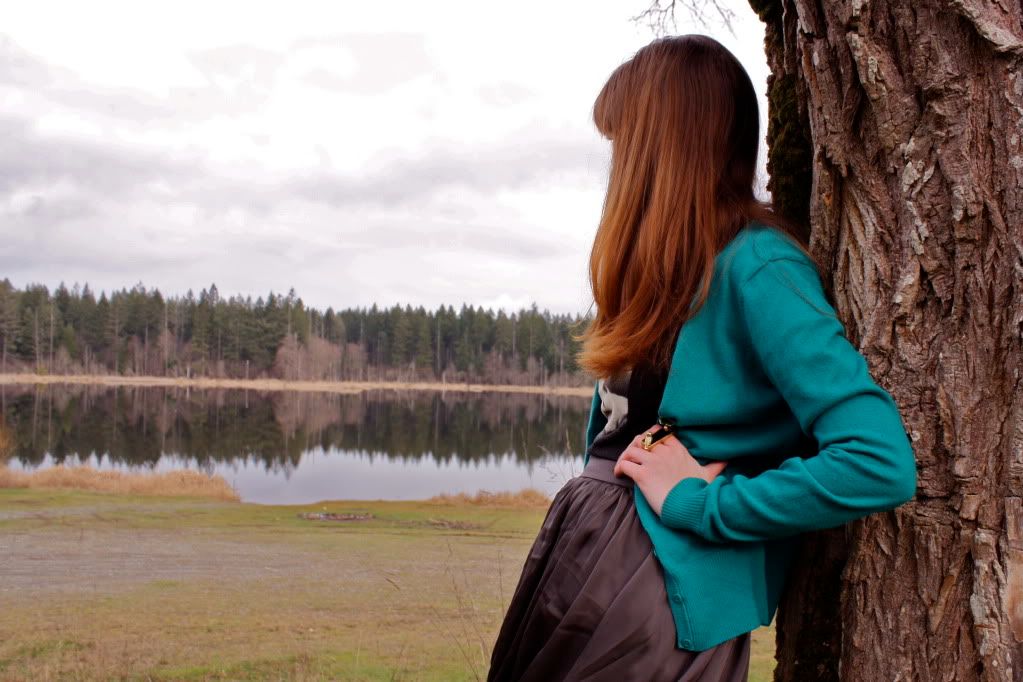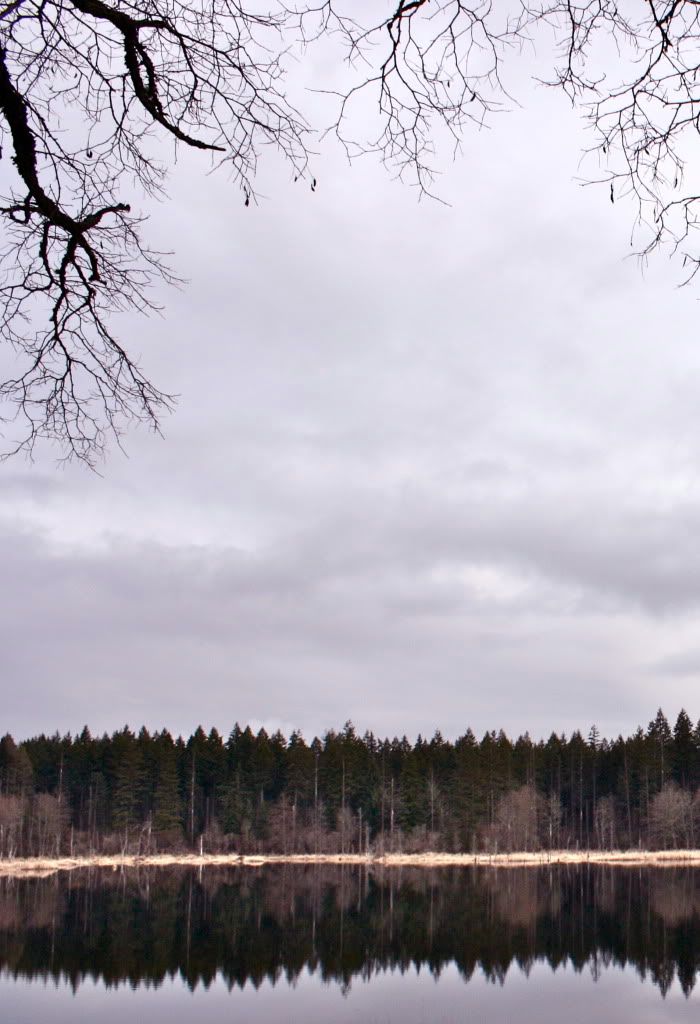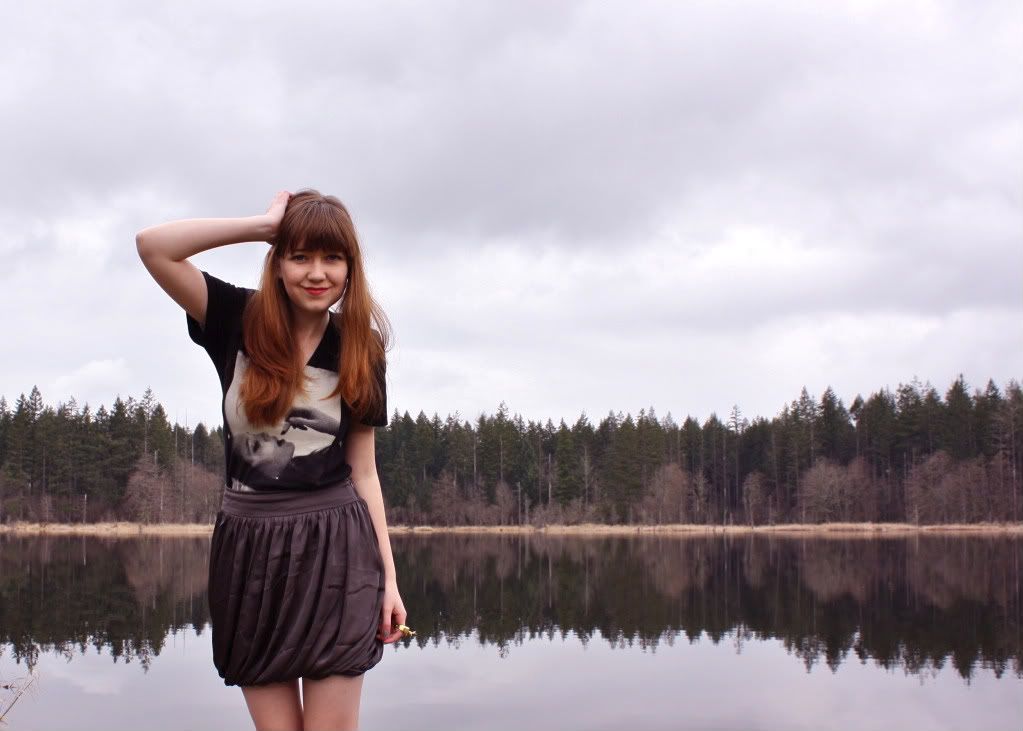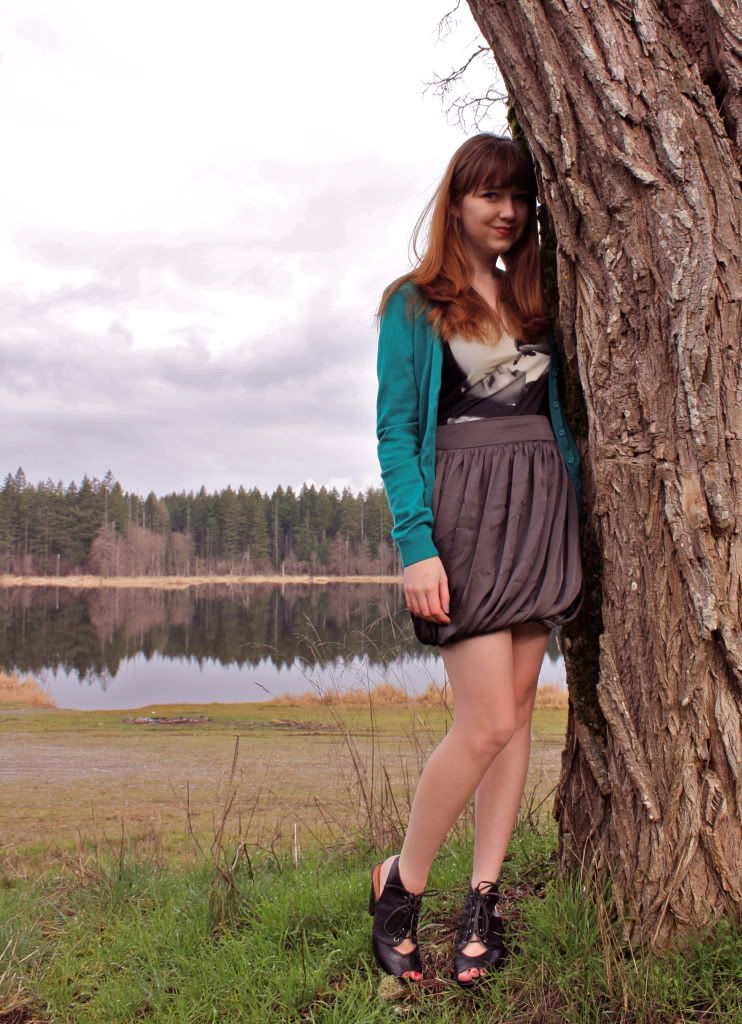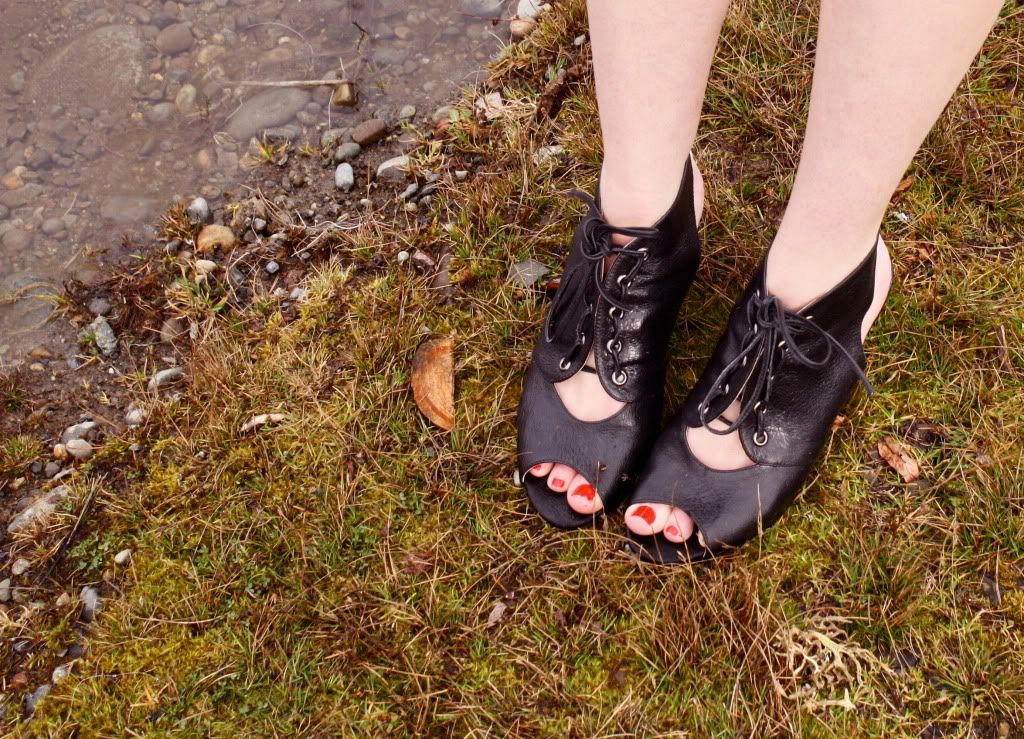 Outfit details:
H&M cardigan
Jeffrey Campbell shoes