Awhile back I saw this dress made out of two different brocades split right down the middle and after hunting around discovered it wasn't in production. However, I couldn't get the image of that epic dress out of my head and it reminded me of my Court Jester cardigan from
NENEEE
. Everything in her shop is something I would love to own: scalloped shorts, monster face dresses, even cameo and Victorian inspired collars. On a bit of a whim, I contacted Valerie of
NENEEE
and asked her about getting a piece commissioned.
In no time at all we were exchanging e-mails and working on creating a similar dress, but one perfect for me. We discussed sleeves and the shape of the skirt and whether to use two fabrics, or one fabric and its inverse. Valerie added pockets and a v back (which would reveal my tattoos) and found the most gorgeous brocade in one of my favorite shades of blue. In no time at all she was sending me pictures of the progress and then all I had to do was wait for the dress to arrive.
Ripping open the package and seeing a dress even prettier than I had envisioned was such a thrill. I love the weight of the brocade and how appropriate that fabric is for day, while the shape makes me feel I could wear it out at night on a special occasion as well. Her skill as a designer and dress-maker also shows in the beautiful structure of the piece and lining. An added bonus I discovered when trying it on is: the dress can also be worn backwards; it makes the pockets moot but gives it an even more modern spin with the zip-up and new look with a v-neckline. Valerie has said she liked that dress so much that she is actually going to produce a couple for her
shop
as well.
All this to say: this is my new dress and a big thank you to Valerie of NENEEE for making it a reality!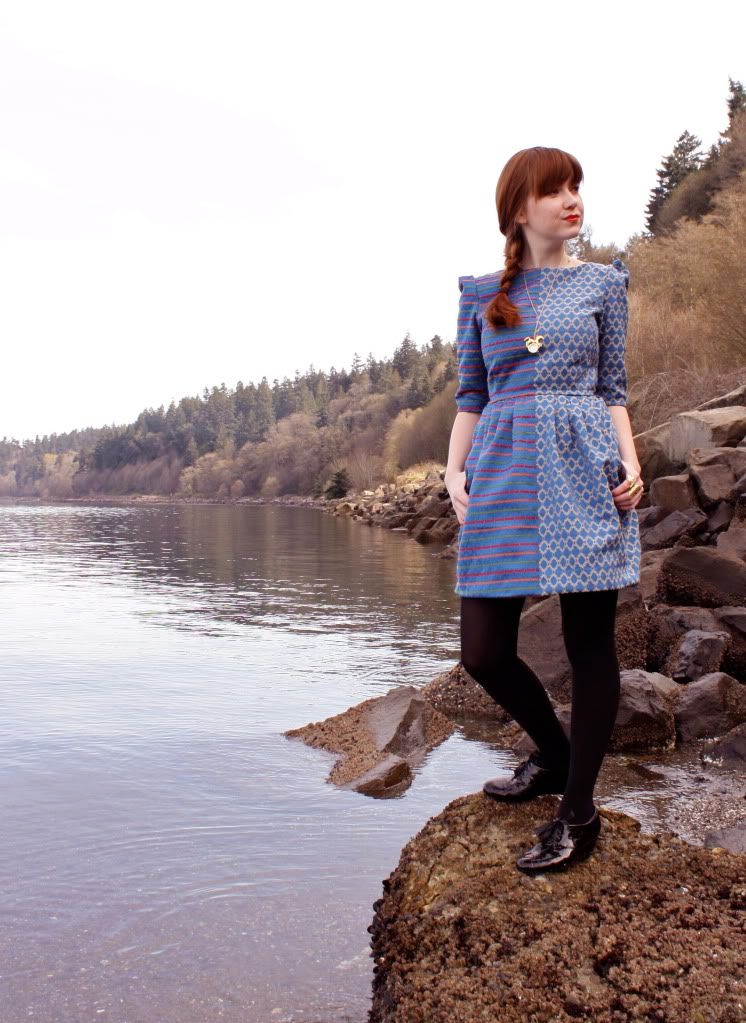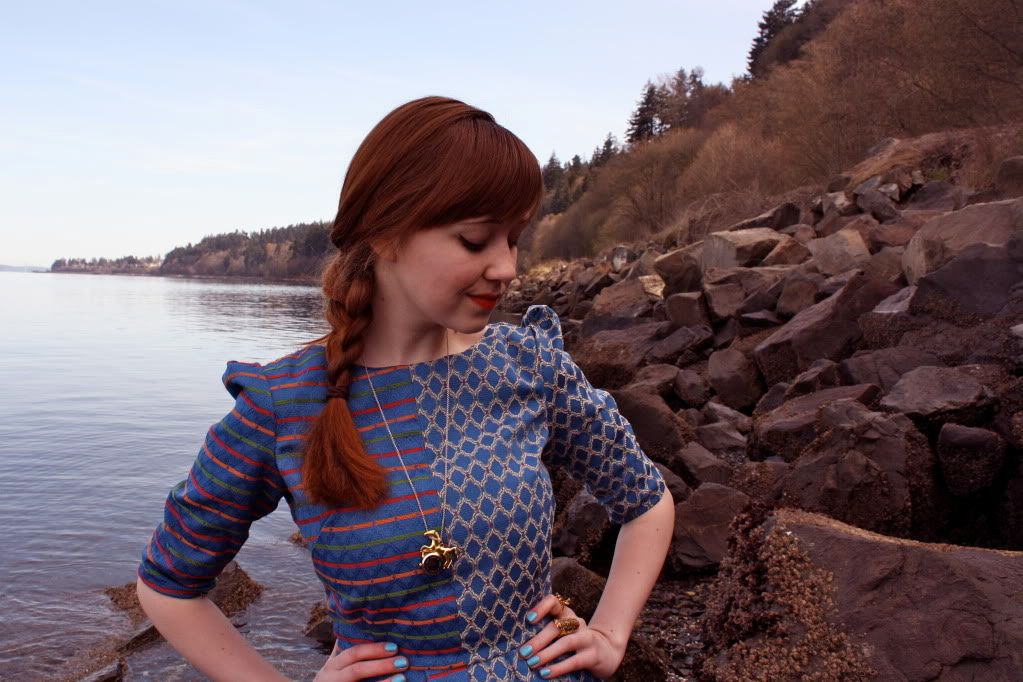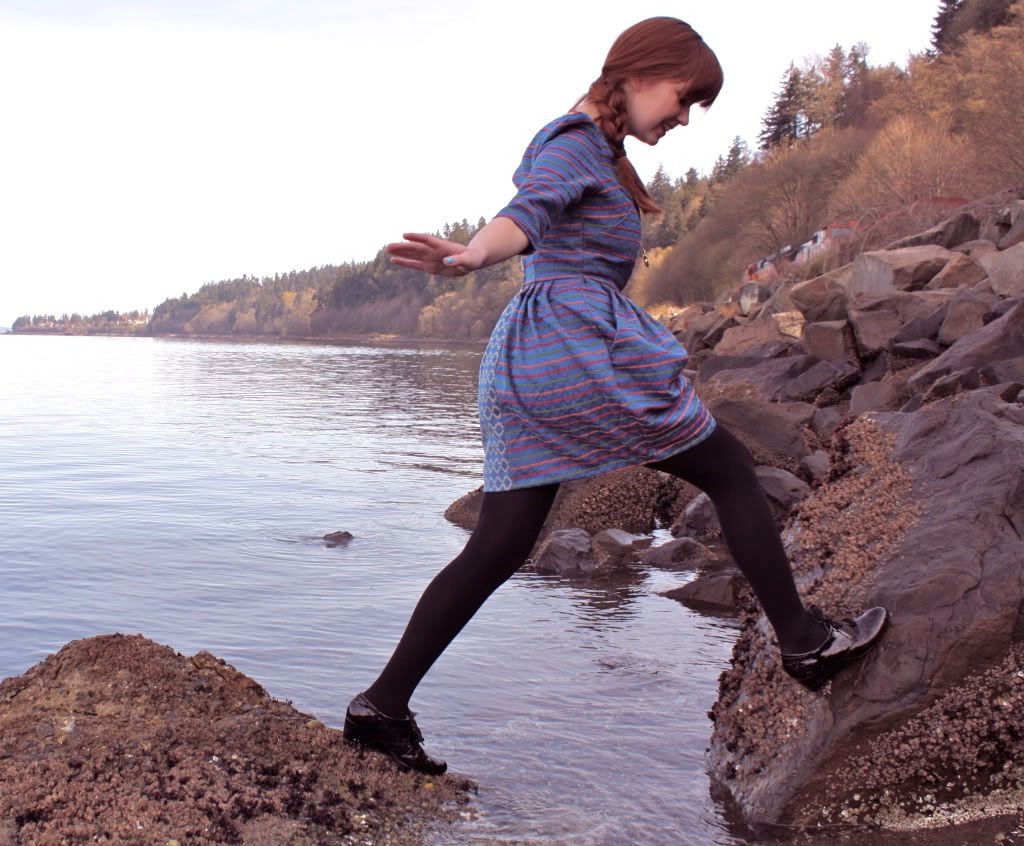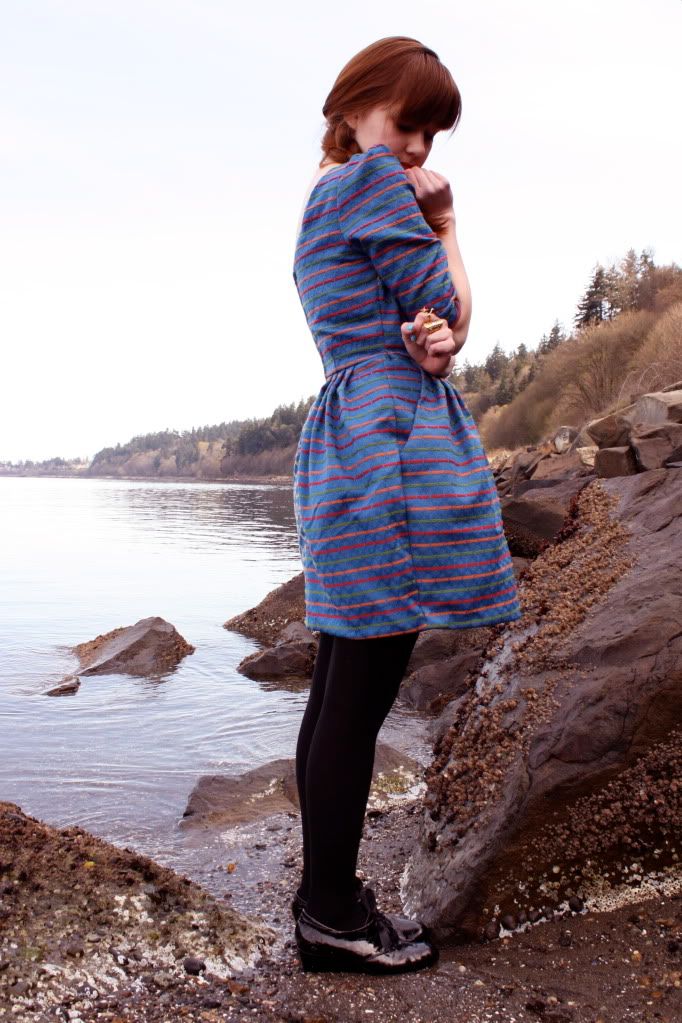 Outfit details:
H&M tights
self-mixed nail polish