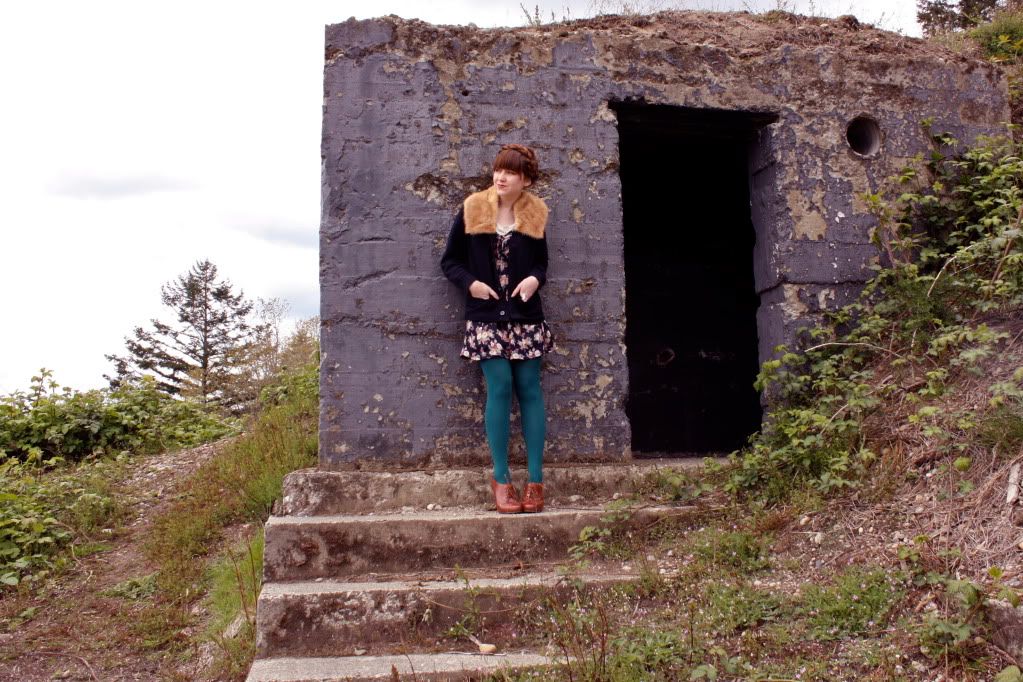 I've passed this old bunker dozens of times without realizing it was there (it is really well hidden from the road). When I got off the main path and saw it, I had to do a bit of exploring. It was created for military drilling, but clearly hasn't been in use in years. Which is not to say that this region has not been in use for drilling. I was actually exploring the bunker when there was a huge explosion that shook the ground. I only venture into the areas not directly in use, but there's a lot of noise pollution from artillery, tanks, and such that crosses into every zone.
My outfit today is rather an odd hodgepodge of winter and spring pieces. My vintage fur collar always makes me feel rather decadently bourgeois, while I fear I look positively ragamuffin. Still, I'm wearing a floral dress and milkmaid braids, so it's still spring-like, no? A modern knock-off of this style vintage floral dress seems to be in every chain store lately; my dress is one of the originals and a gift from my sponsor
Rock Paper Vintage
. Little floral dresses are clearly and eternal spring classic.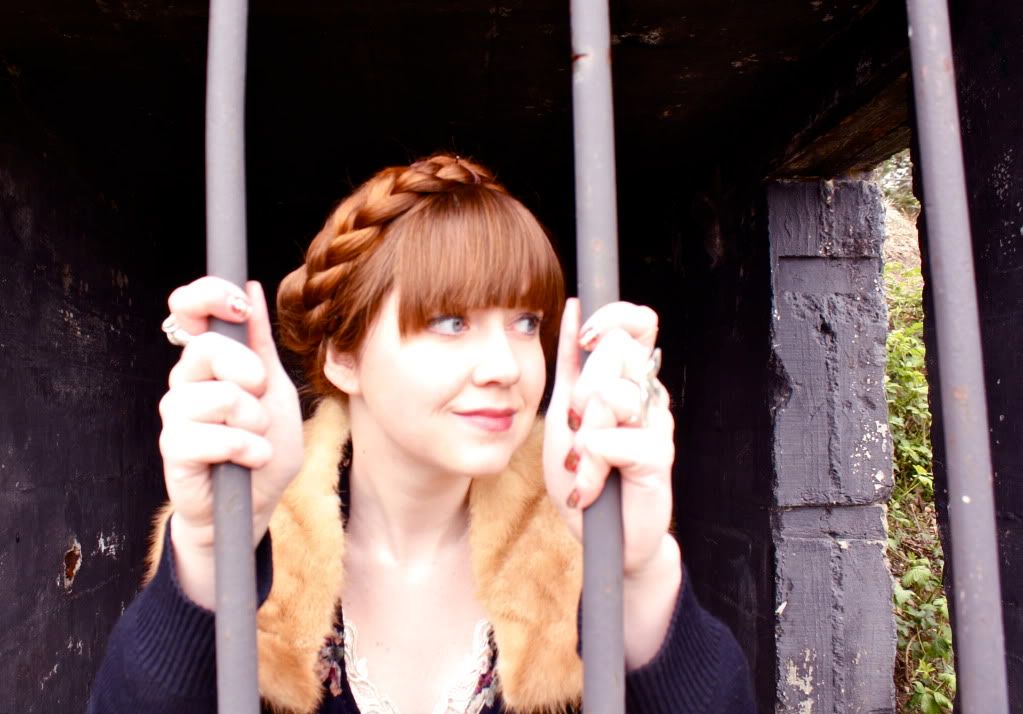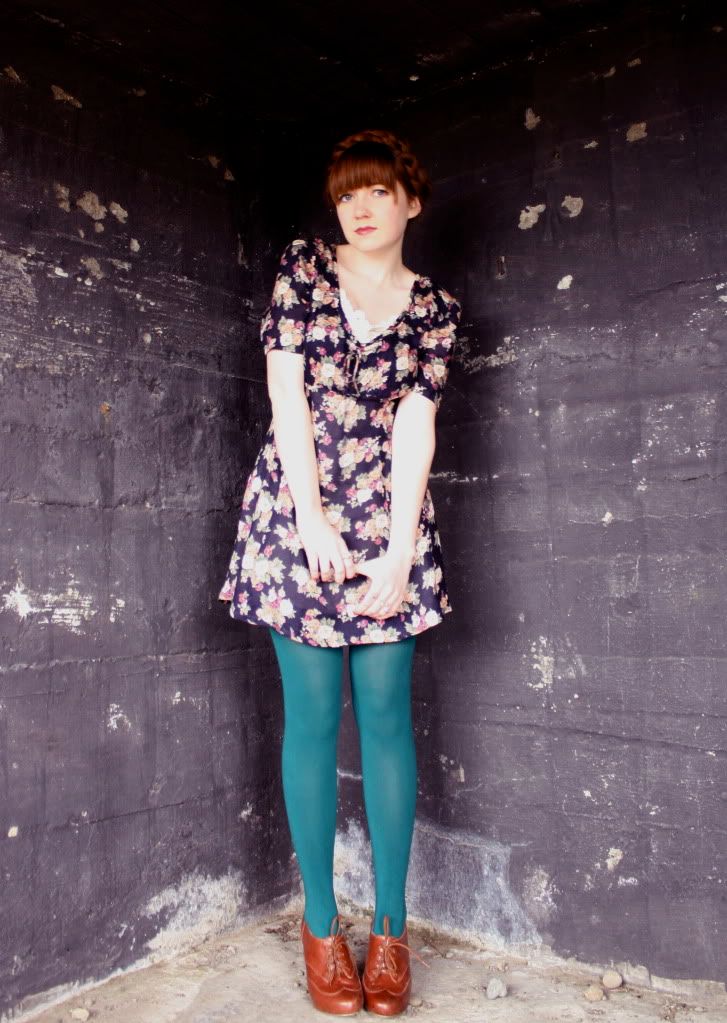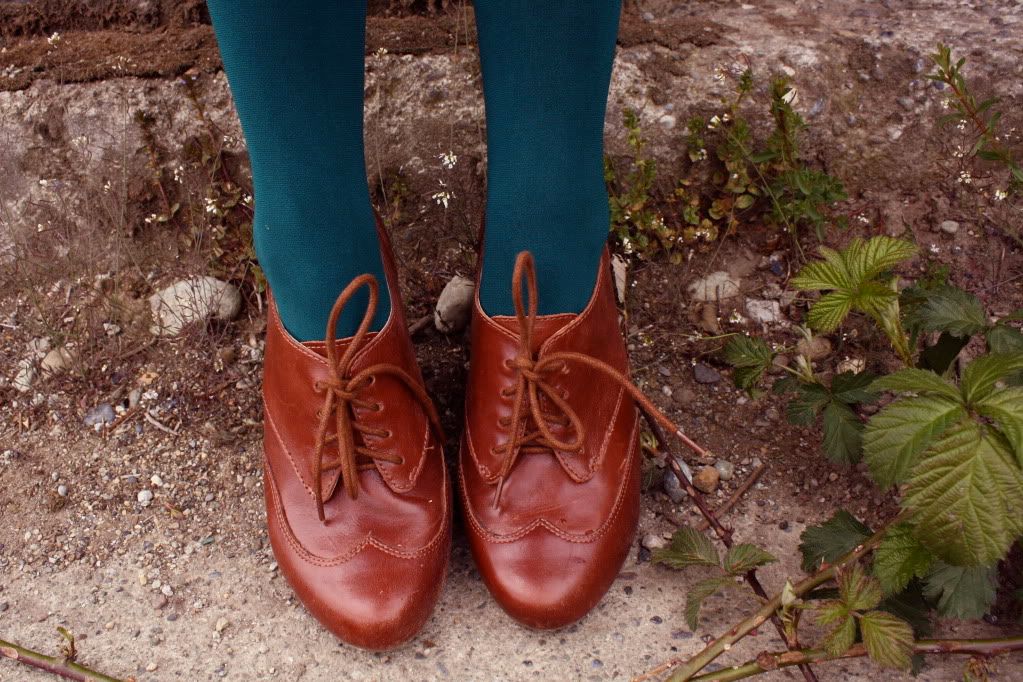 Outfit details:
cardigan from an old school uniform
vintage fur collar
Seychelles booties
secondhand & street vendor rings