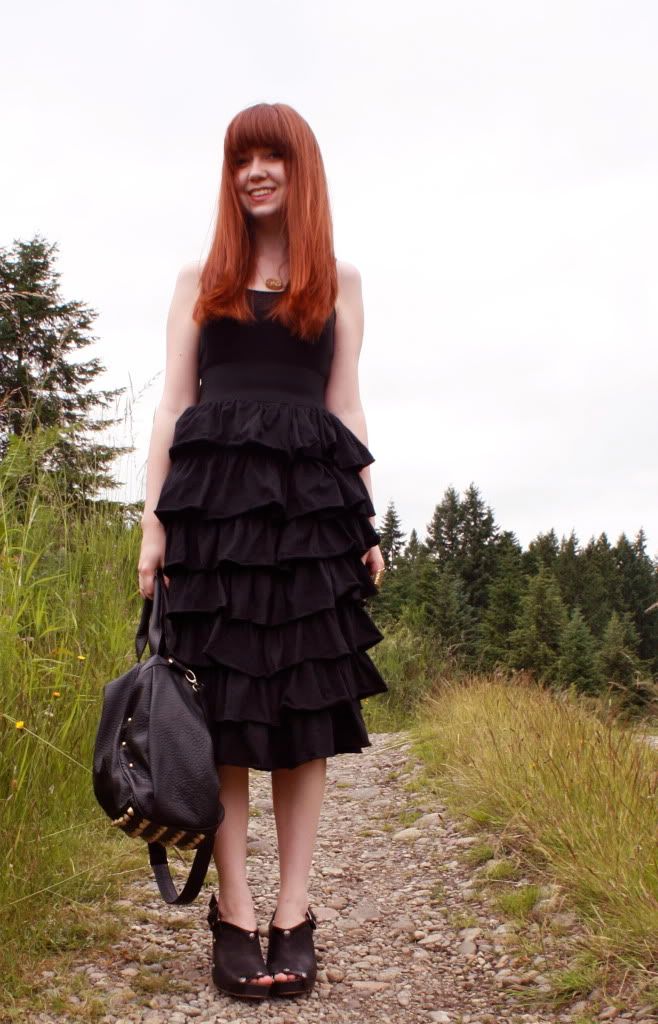 A couple of people have commented that my outfits have been unexpected lately; each one is a bit of a surprise. I'm rather thrilled people noticed because I've been making a conscious effort to experiment a bit more. It's not that these looks are outside of my comfort zone, they're just outside of my usual zone. I, like anyone else, tend to fall into a certain style and routine until so many of my outfits tend to just blend together. So, I've been trying to avoid this rut by intentionally mixing things up.
This outfit takes several elements I don't wear on a regular basis: seperates, ruffles, and length. The seperates detail isn't very important here since it is a simple black-on-black pairing. The ruffles are a big step for me: they're so dramatic and voluminous. The length is my biggest departure from my routine. I'm 5'1" and I have a personal, probably silly theory of "the shorter the skirt, the taller I look." So skirts that hit at this awkard past-the-knee-mid-calf height are completely outside of my usual. However, since life isn't always about looking tall I'm wearing the skirt. Altogether the look is a change and change is good.
Oh, and I wore this skirt as a
dress while in NYC
; it's still a totally modest length on me worn that way.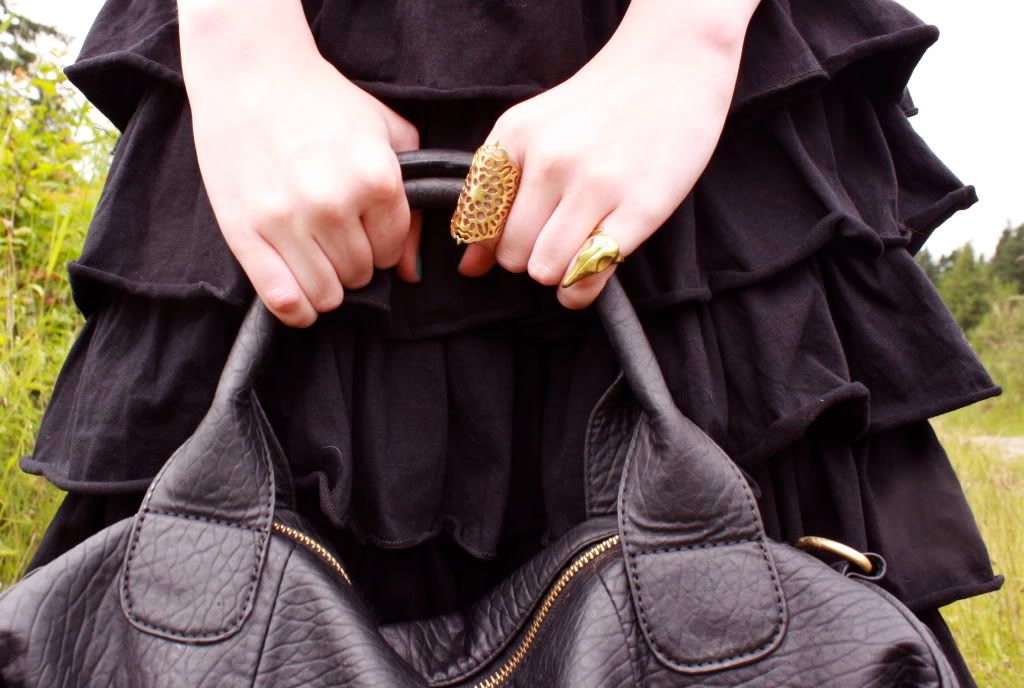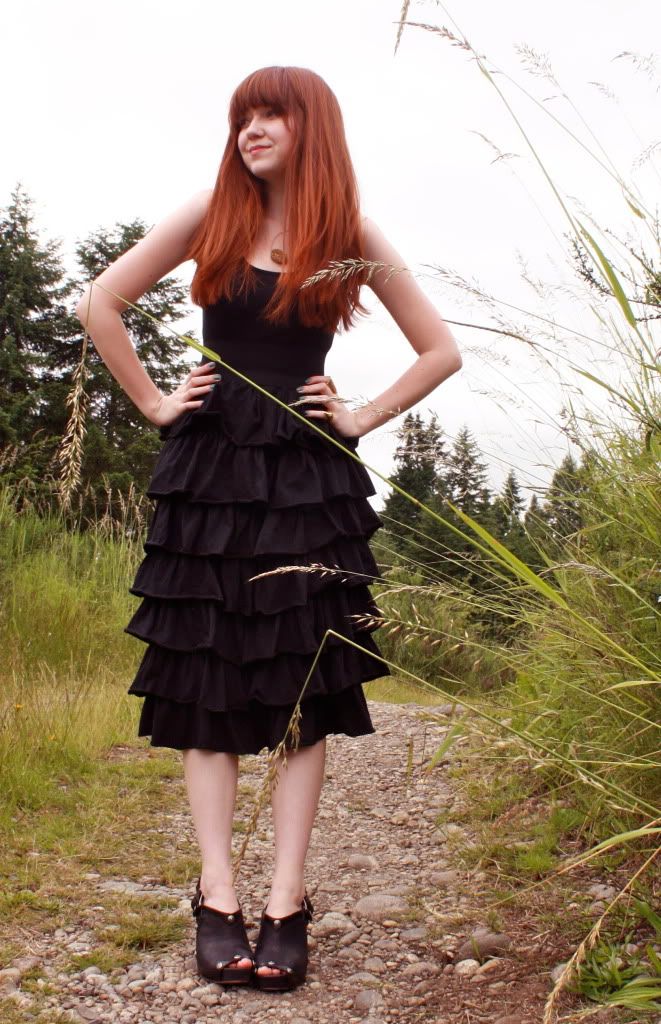 Outfit details:
black tank