Most days I have to sift through a lot of spam e-mails that have zero relevance for me or my blog. However, occasionally there is that person messaging you that makes you sit up and take notice. Case in point when I received an e-mail from Gal Stern who designs gorgeous hand printed tights. As if drooling over her tights and just knowing they existed was not enough, the designer was kind enough to send me a few pairs.
In person they're just as wonderful as they appeared in her pictures. Today I'm wearing her "
Christmas
" design which features a combination of the silver and gold foil. I love the way the foil shines (my mother said they look like sequins) and the pattern reminds me of galaxies and star clusters...Most of her patterns, including this design can be printed on different colored tights from black to purple like these.
The pictures are taken on my favorite little dock right at sunset. It has been downright picturesque there lately. I want to sit at the end of the dock one evening and have a picnic...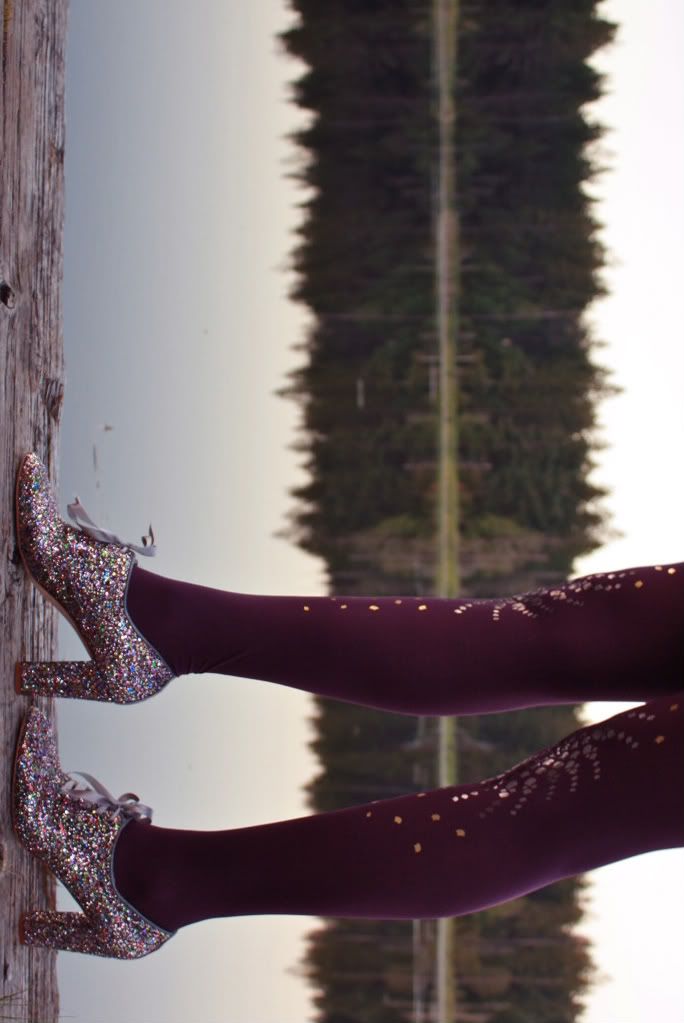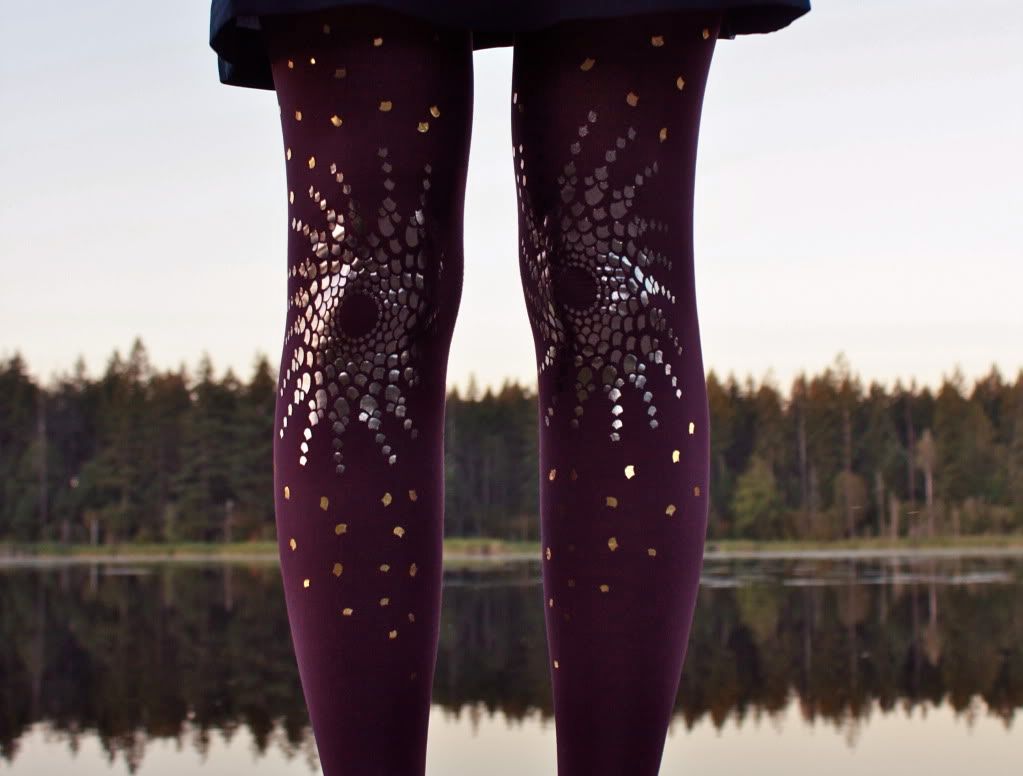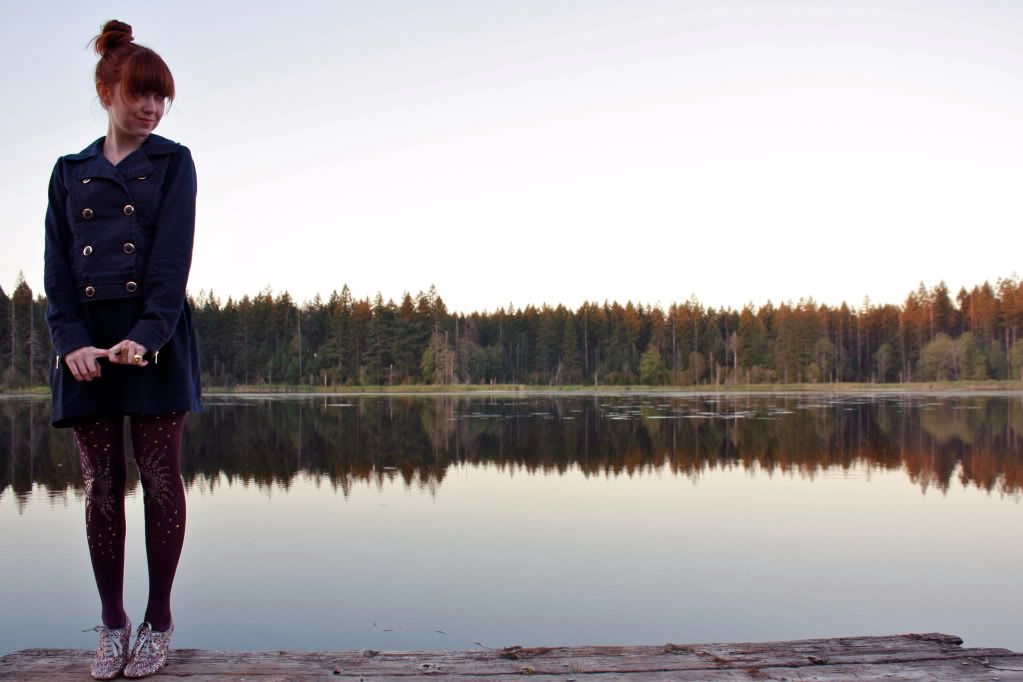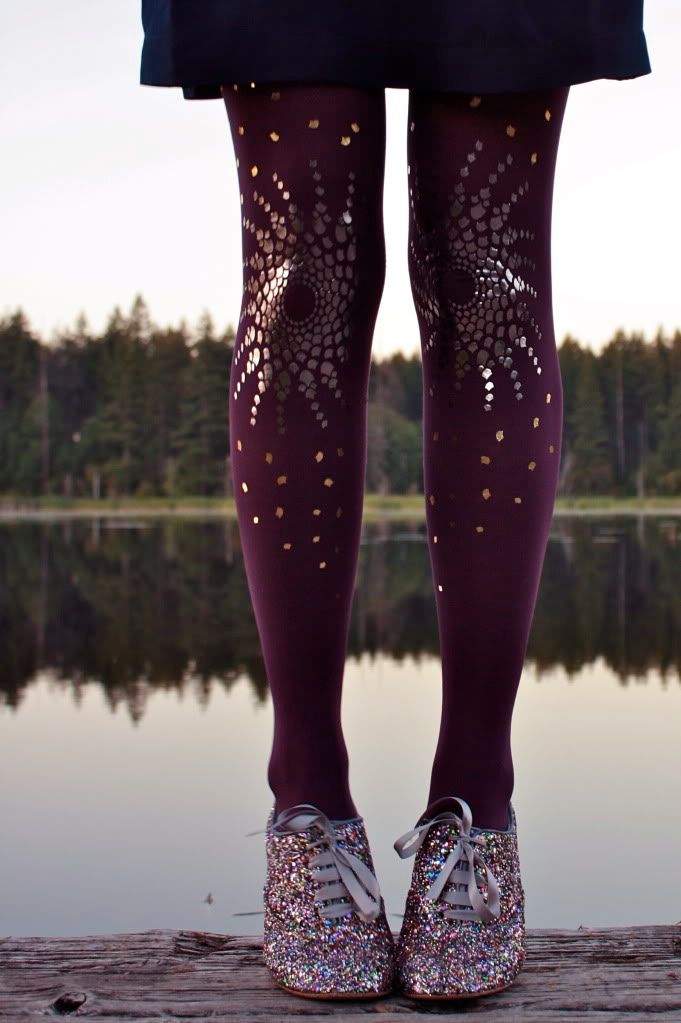 Outfit details:
H&M jacket
Geren Ford dress via
Gilt