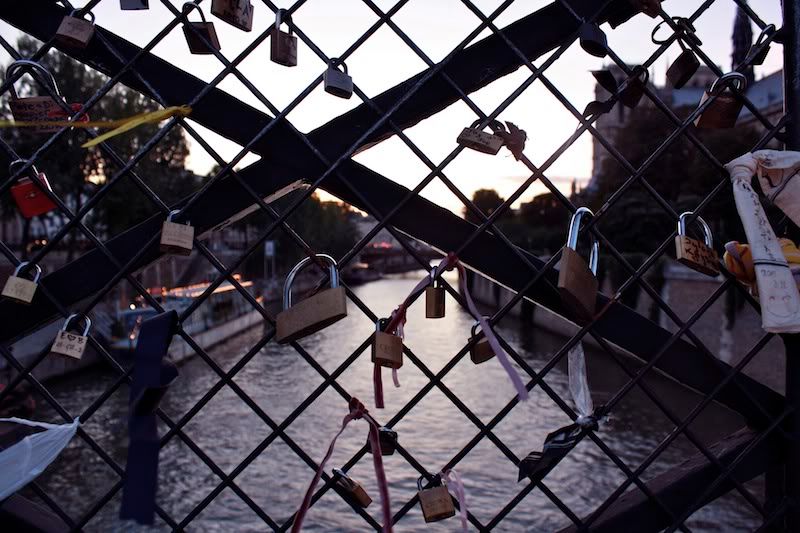 They say Paris is best enjoyed on foot and I feel as if I have put that to the test my spending the entire day marching around until my feet cried 'no more!' although my eyes and spirits were ready for ever more sights. We walked slowly through Notre Dame which is stunning, but also just filled with the most glorious streaks of colored light from the stain glass windows. With a soft soprano singing "Ave Maria" in one of the alcoves, it was an especially numinous experience (despite the hordes of tourists with cameras, like myself...).
Here in Paris nearly every street corner seems to be an example of beautiful architecture. While my sister can educate you on the history of Haussmann's renovations, which had as many political as visual motivations, I merely like to pause and snap pictures of fountains and art-nouveau Metro signs.
The Seine was a lovely stroll at midday and early evening; lined with little booksellers and the water teeming with boats. I was particularly charmed by the love locks on the Pont des Arts bridge: by attaching an engraved/marked padlock to the side of the bridge the promise of everlasting love can be made. And if your lock came with a key, cast it into the Seine and your love is doubly secured.
Perhaps we should have saved a visit to Shakespeare and Company when we were feeling truly deprived of English characters, but it was still a delightful bookshop that you could easily disappear inside of for a week or two...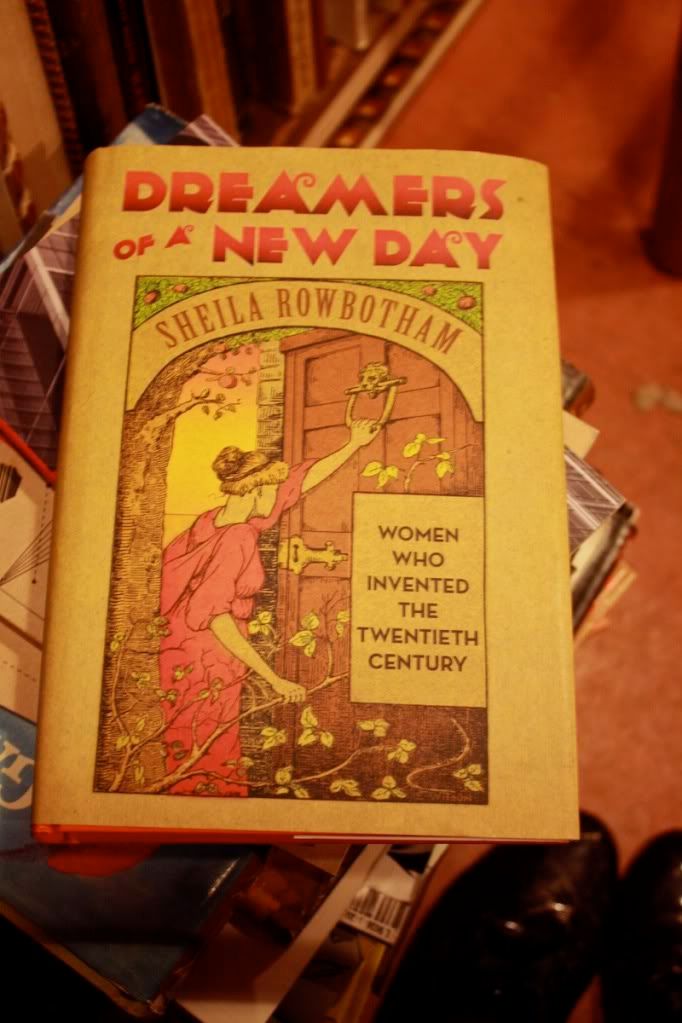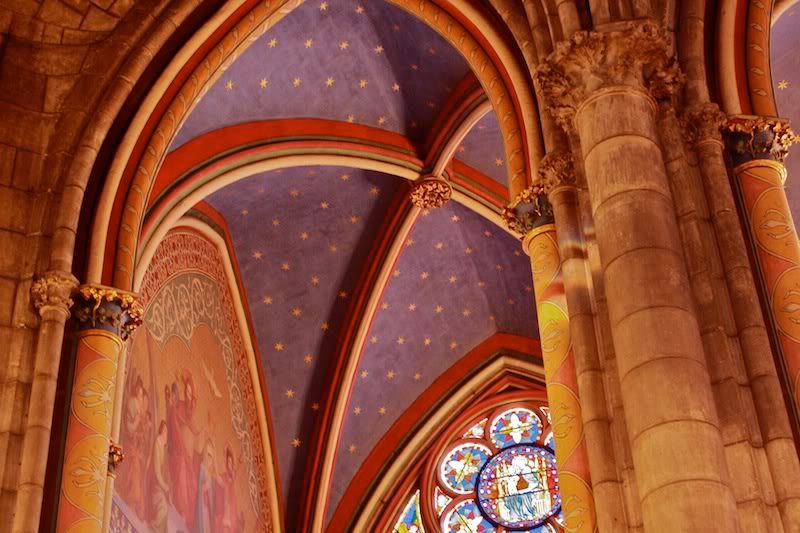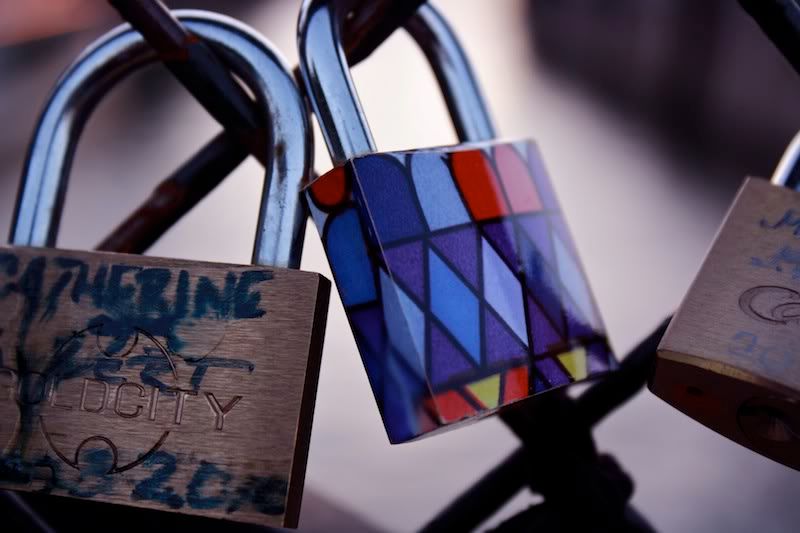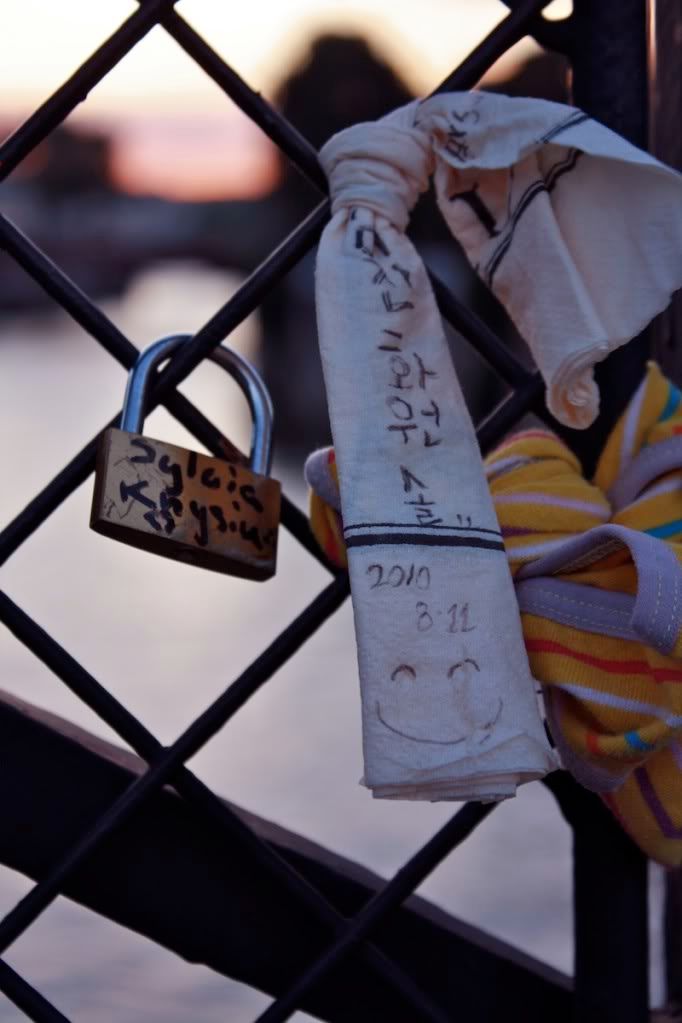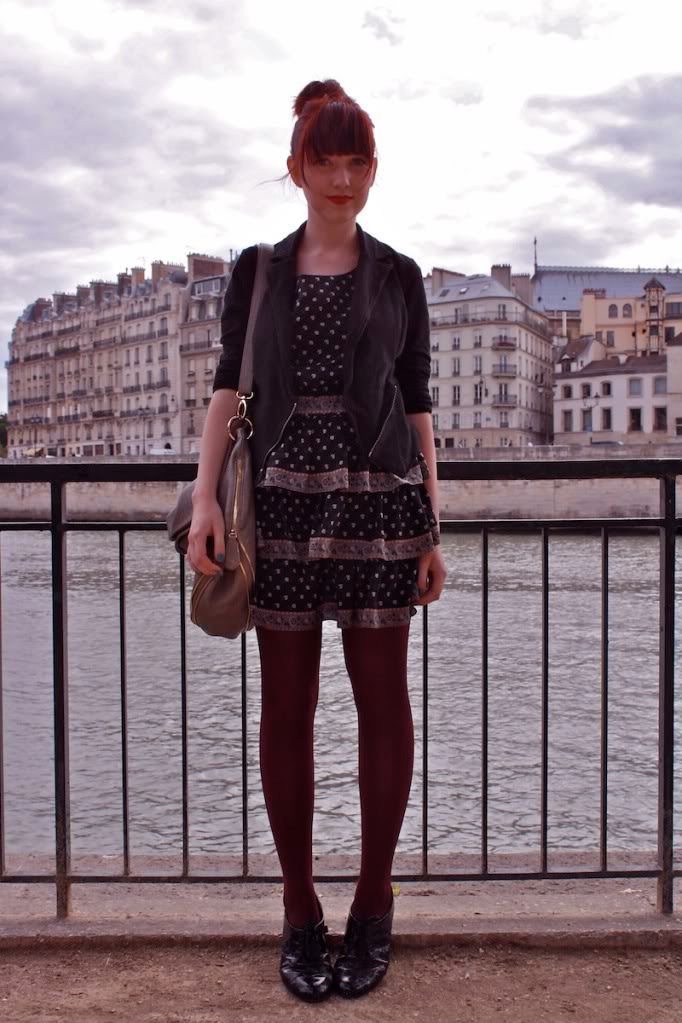 Outfit details:
UO jacket
Built By Wendy dress
Target tights
Deux Lux purse
*pictures of me, taken by my sister