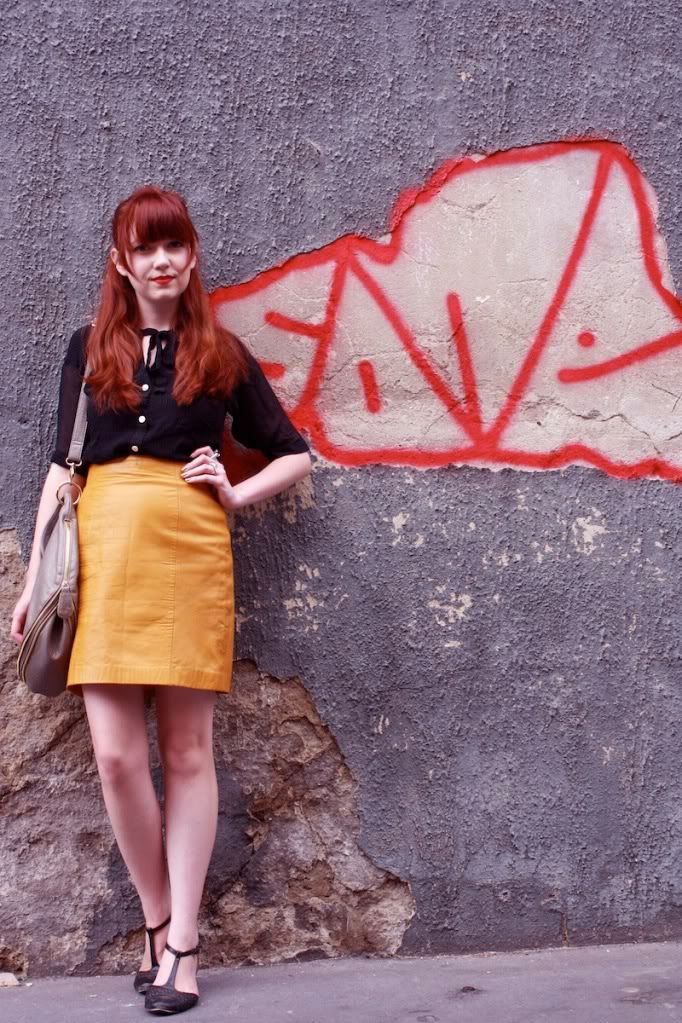 The other day my sister and I went on a little self-guided walking tour of Montmartre. Translation: my sister guided and I walked. I'm not working on some fantastic Paris guide, because frankly my two weeks experience makes me anything but an expert and there are loads of other bloggers more qualified to do so. I do however, recommend a walk through Monmartre if you have the time. It's a very picturesque neighborhood that still retains some of its bohemian history.
This skirt was a near not-purchase and I'm so glad I ended up buying it because it has been such a useful piece. Yes, useful. I find it so great to remix with because the structure allows for floaty dresses to be layered underneath (I think I've worn it in nearly every
remix post
I've done!). I nearly didn't purchase it because despite the $5 price tag, who really needs a yellow leather skirt? It's such an odd item in many ways and quite unlike the majority of my wardrobe...but well, I suppose my closet is getting more varied and less cohesive as time goes on. Variety is a good thing.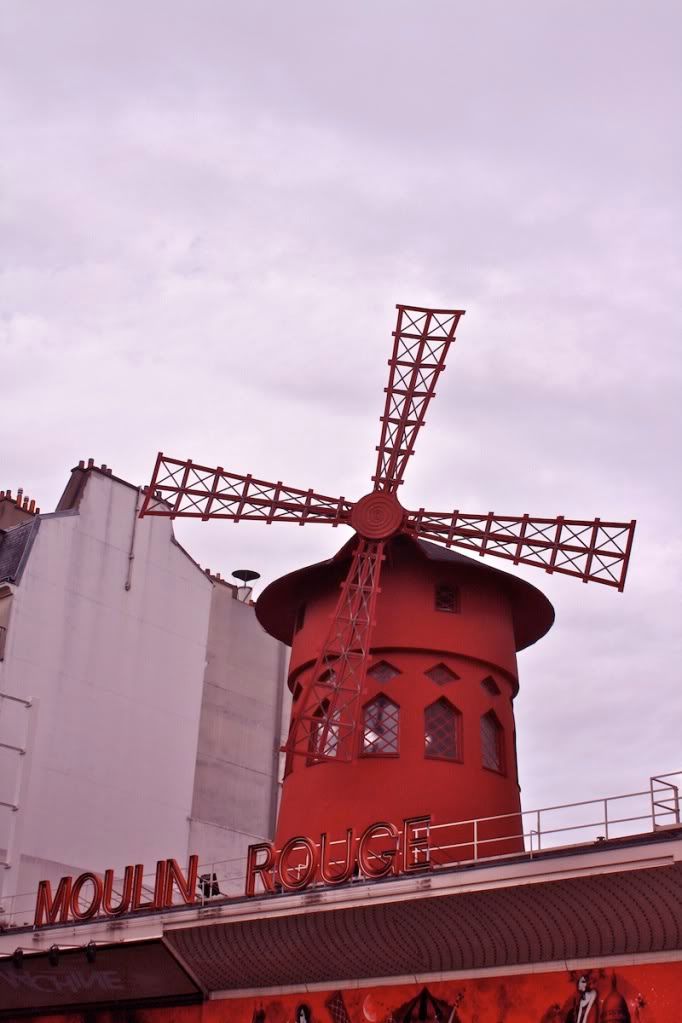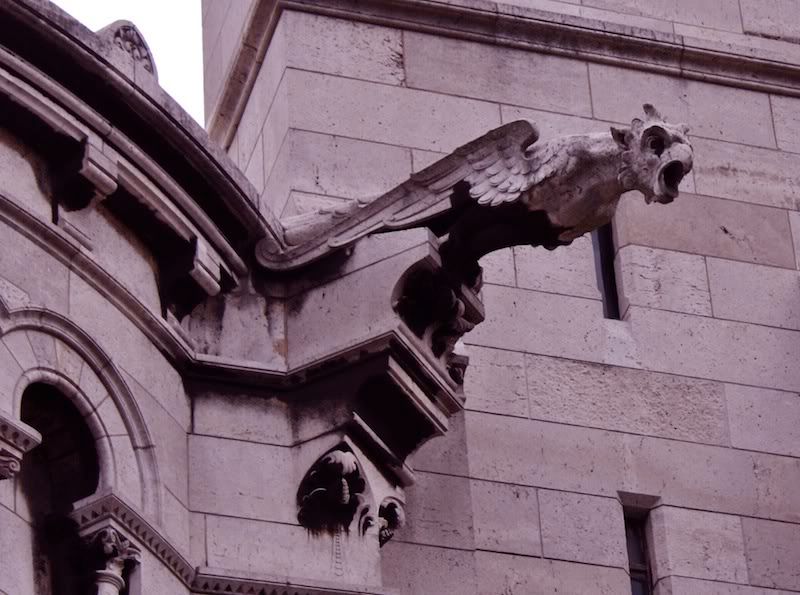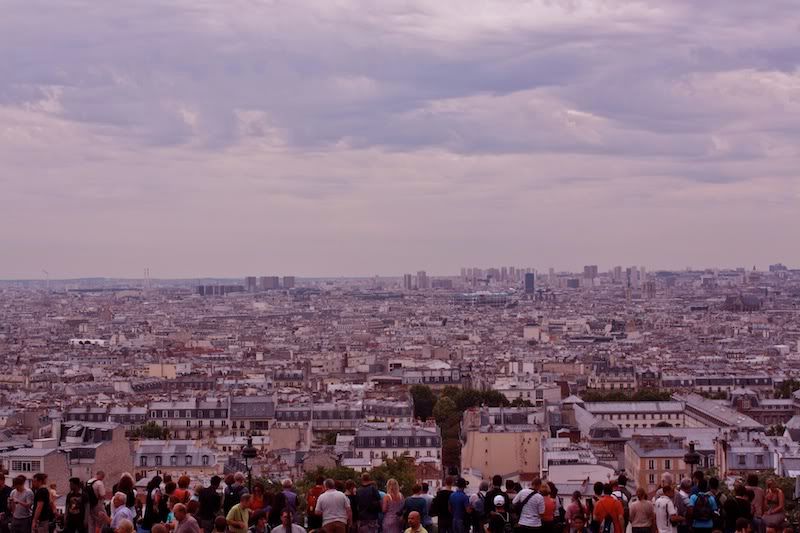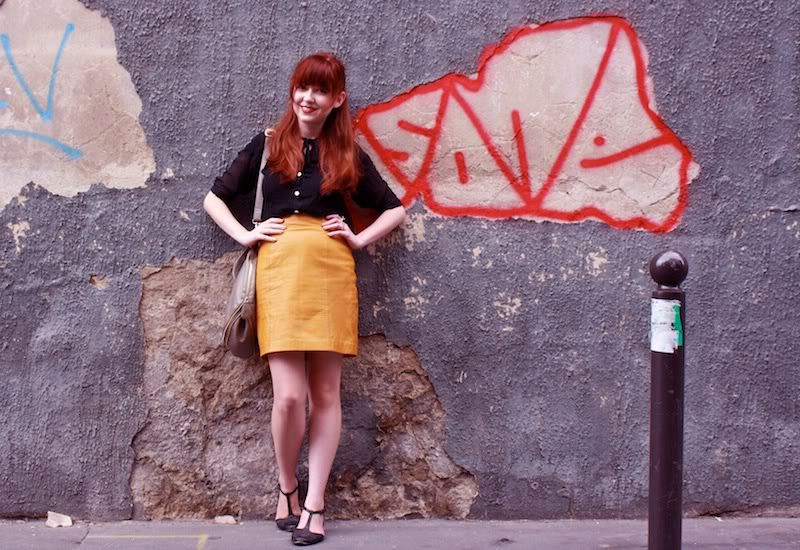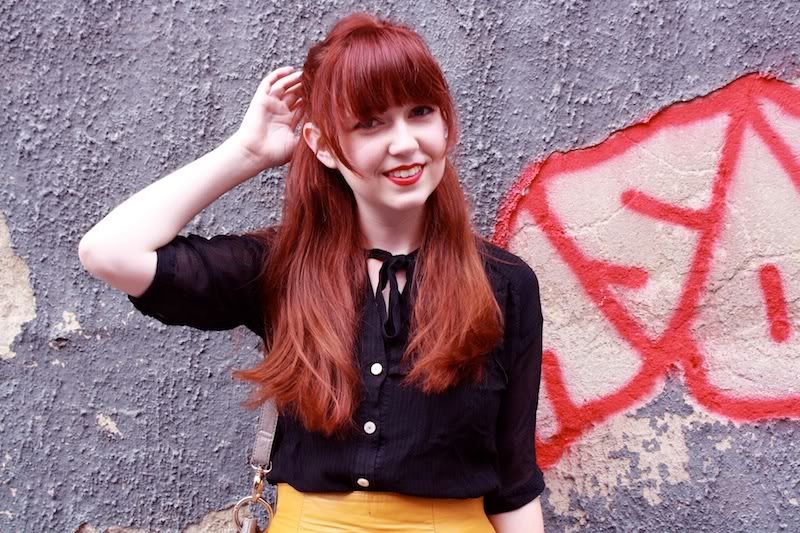 Outfit details:
secondhand leather skirt
UO flats
Deux Lux purse
Buxom Lip Stick in Barcelona