I was wearing this dress when I was spotted by French blogger P; unfortunately I didn't see her and she was on her way somewhere so she didn't have time to stop and chat anyway. It's a shame because I would have enjoyed meeting her. Either way, it's always funny to hear you've been "spotted" because I tend to forget people read my blog.
As you can tell from the super, cozy
Elizabeth Lau
knit dress I'm wearing: it got quite brisk here in Paris. The weather forecast is similar for Italy, so my bright sunshine days of summer might be behind me and I show no signs of the slightest tan yet...perhaps I'll get some more sun and heat in NYC when I go up for fashion week?
As much as I have been bemoaning the change in the weather to my sister, I have to say this is how I always pictured Paris. I tend to form rather hazy ideas of how I think places ought to be; I try not to be too exact since that often leads to disappointment. Still, from all my stereotyped cognitions of Paris from vintage films and a few Edith Piaf songs, grey skies and a cool wind come to mind...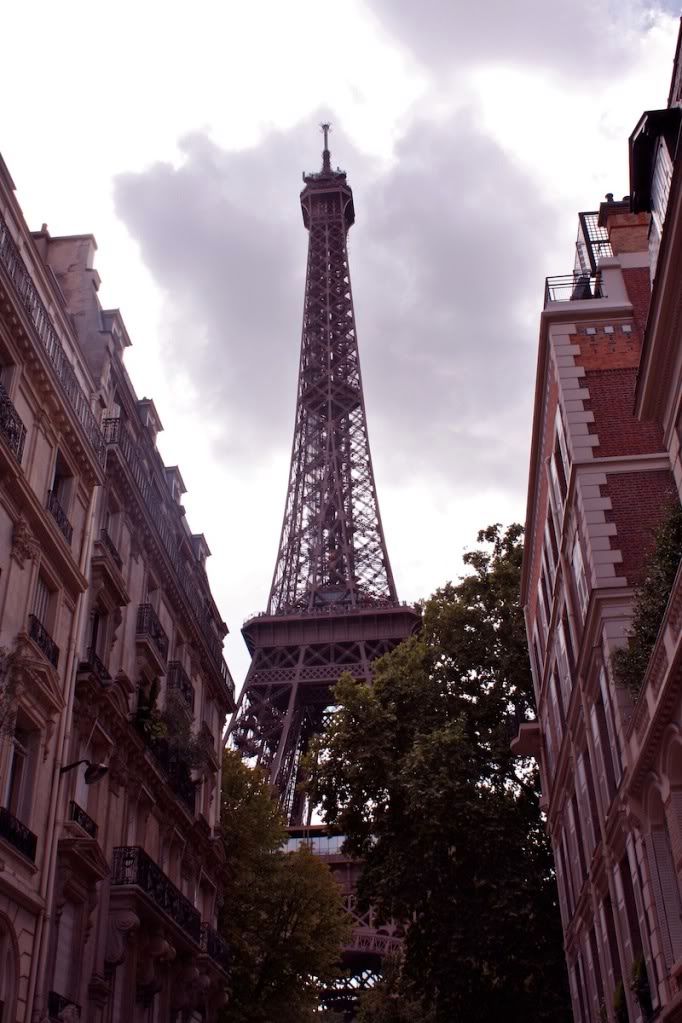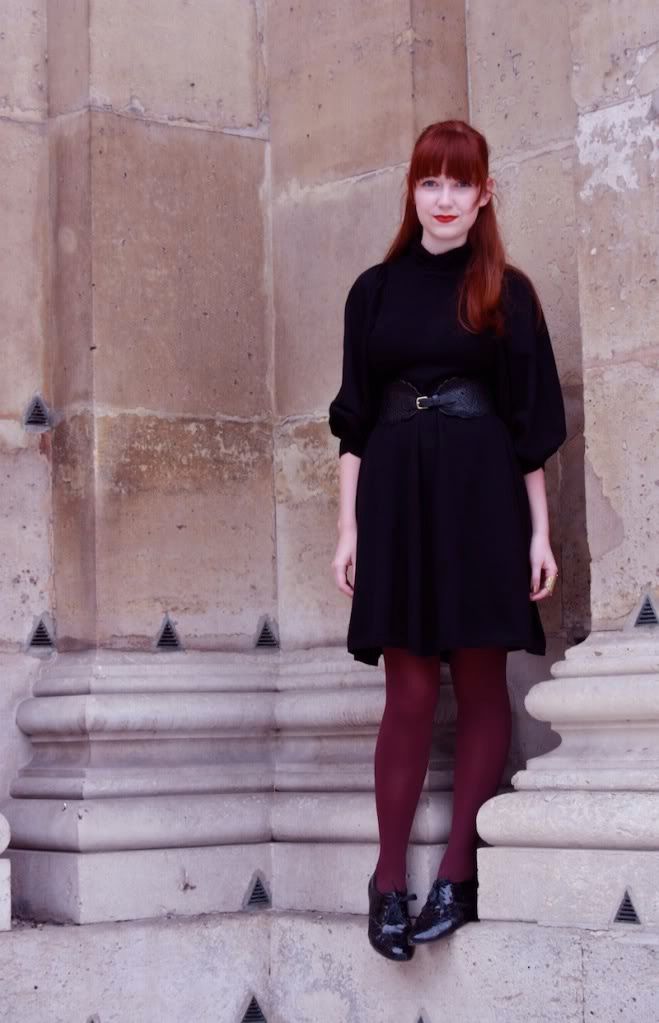 Outfit details:
UO belt
Target tights
Deux Lux purse