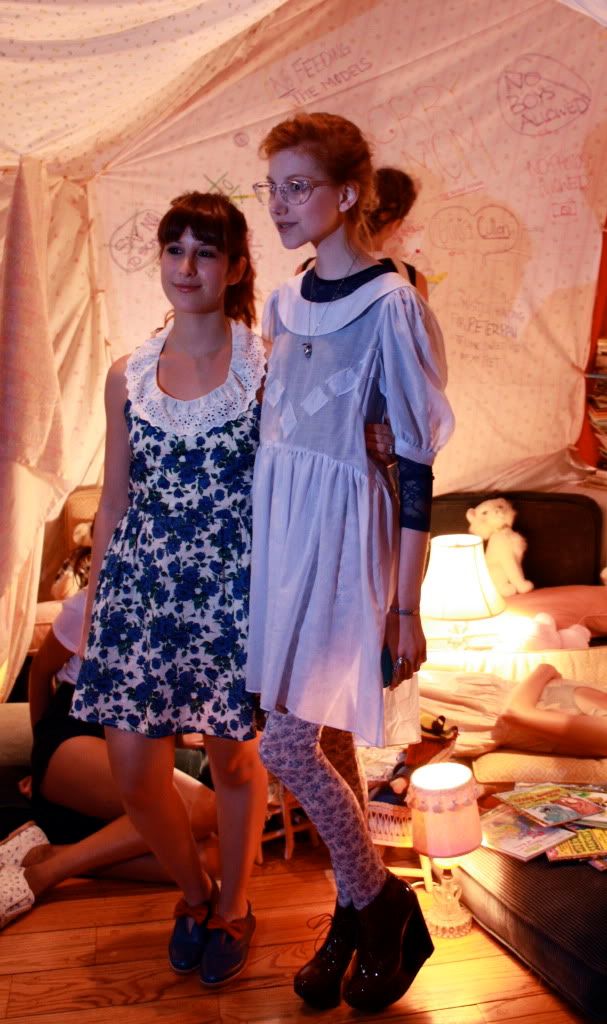 Rachel Antono
ff & Julia Frakes
The
Rachel Antonoff
presentation was held in a private residence that had been transformed into a teenage wonderland with sheet forts, s'mores, and a horde of adorable model residents. It almost felt like intruding on a slumber party to be taking pictures, but of course that didn't stop me from snapping away. We started on the top floor walking through a bedroom scene and even peaking into a girl in the shower blowing bubbles. Then we tripped down the stairs to the living room and kitchen packed with girls drawing on sheets, making sweet treats, and generally looking like they were having a good time. Outside there was a girl jumping on a trampoline and hanging out in a little, play house. It was basically the sort of scene I would have loved to hop into and stay for awhile.
The details in the collection were killer; gorgeous prints, interesting collars, pretty pleats, and perfectly finished by adorable shoes. All of the floral print, patent, and on occasion heeled, oxfords are from a Rachel Antonoff collaberation with Bass. I'm definitely going to be eyeing those as an investment in future months. The presentation was styled by the talented
Julia Frakes
, who was also flitting around looking awesome in a sheer Rachel Antonoff dress styled in a really cool, eclectic way. It was so cute to watch her go from posing for pictures to taking s'mores around to all the models who couldn't leave their stations. My favorite piece was the red sailor dress worn by a moody-looking girl petting a very patient cat. In the end I didn't just want the clothes, but the dream world they promised as well.
*picture of me with
Elizabeth
by
Erin
!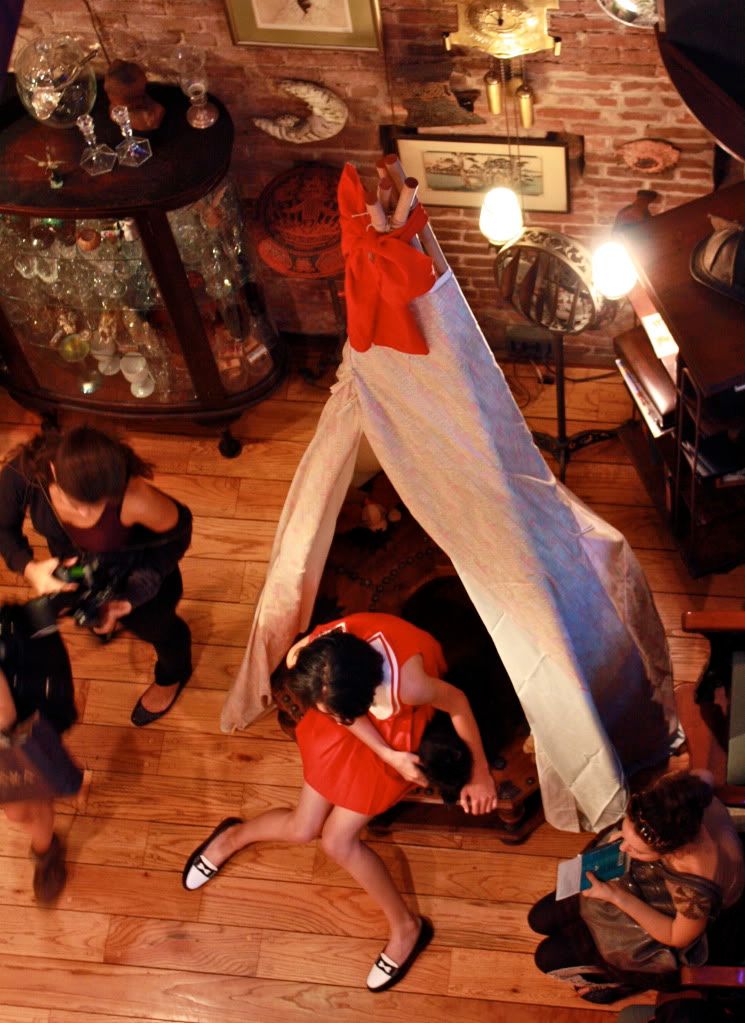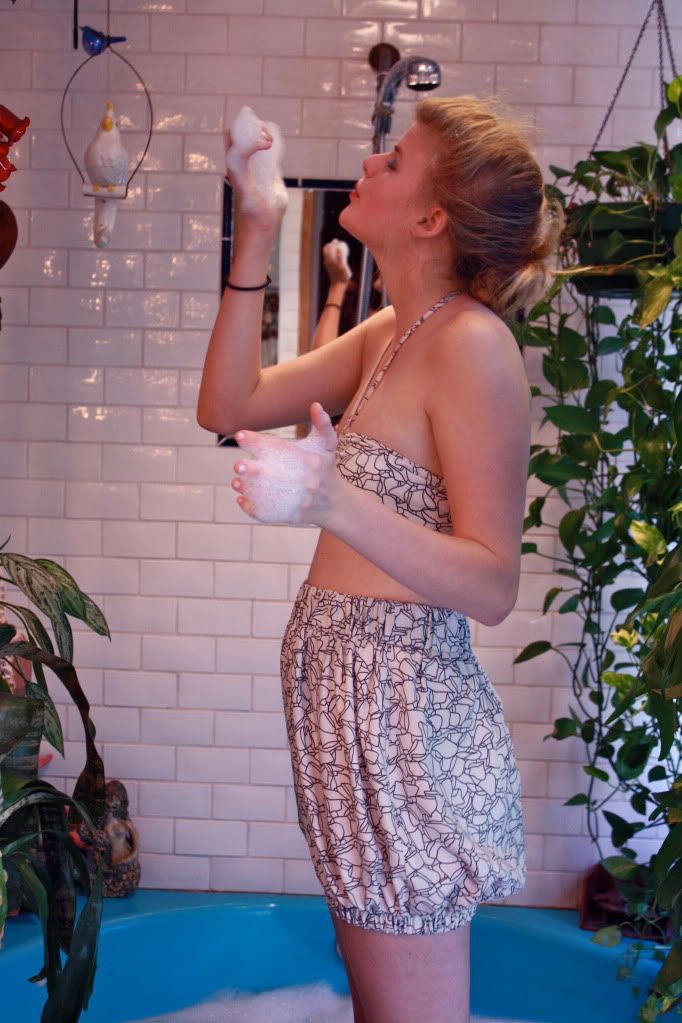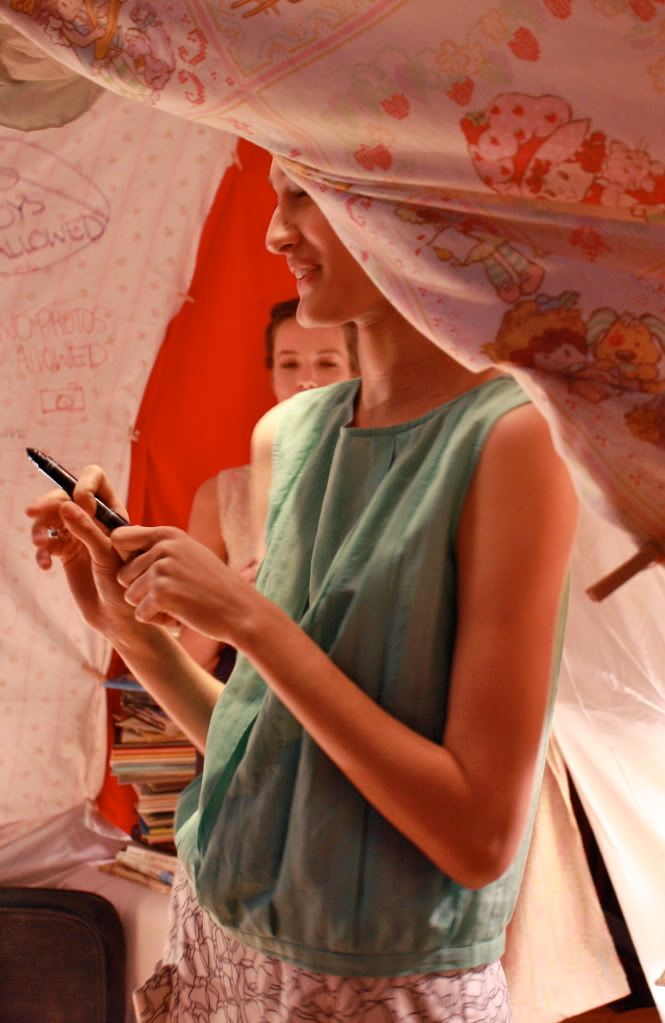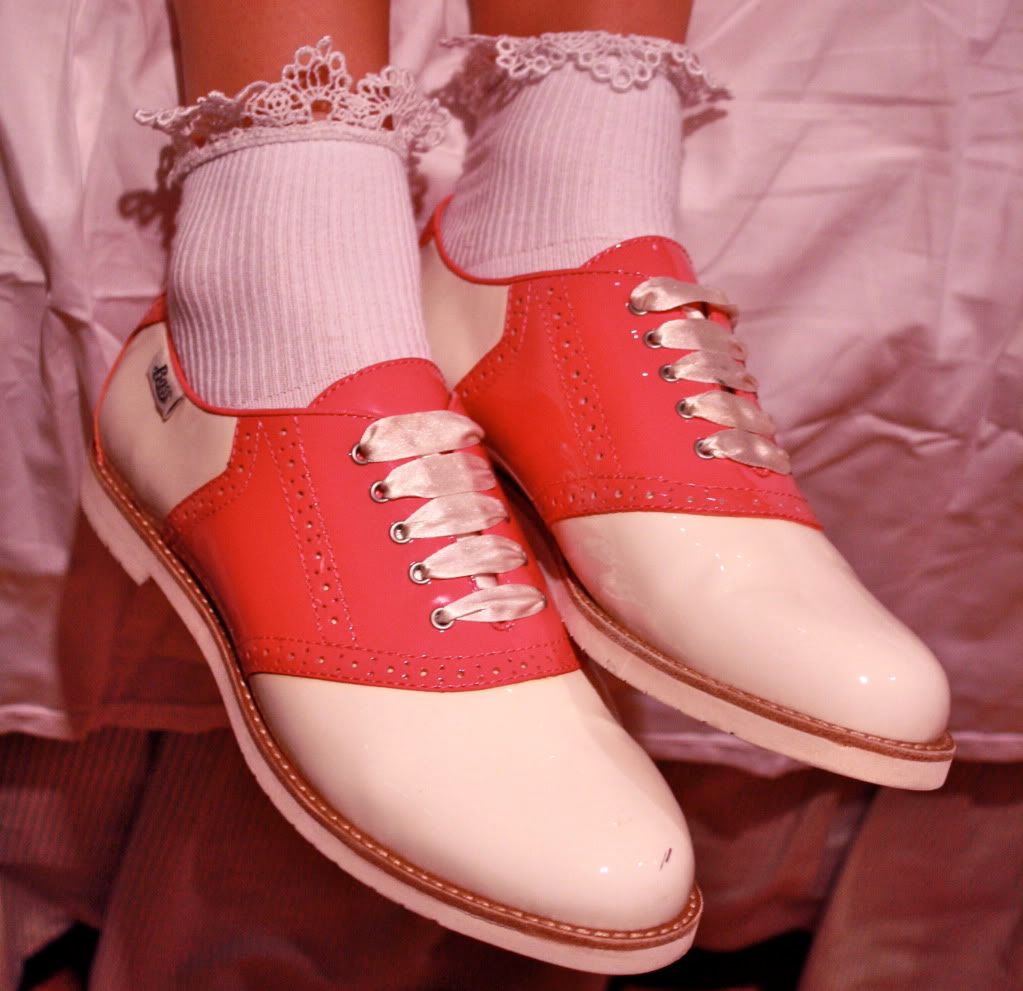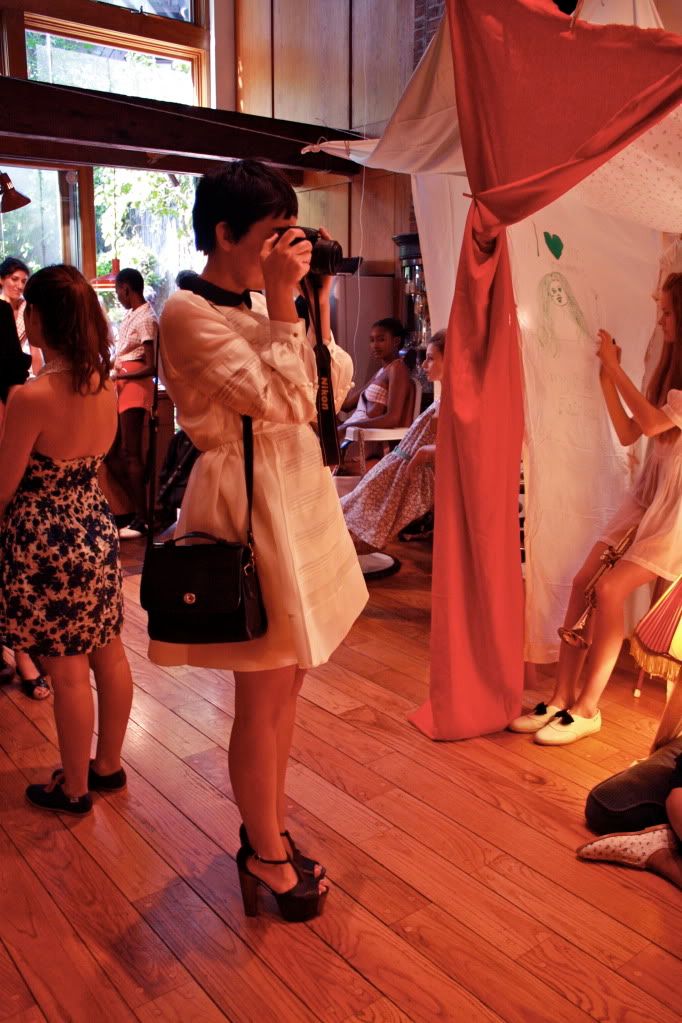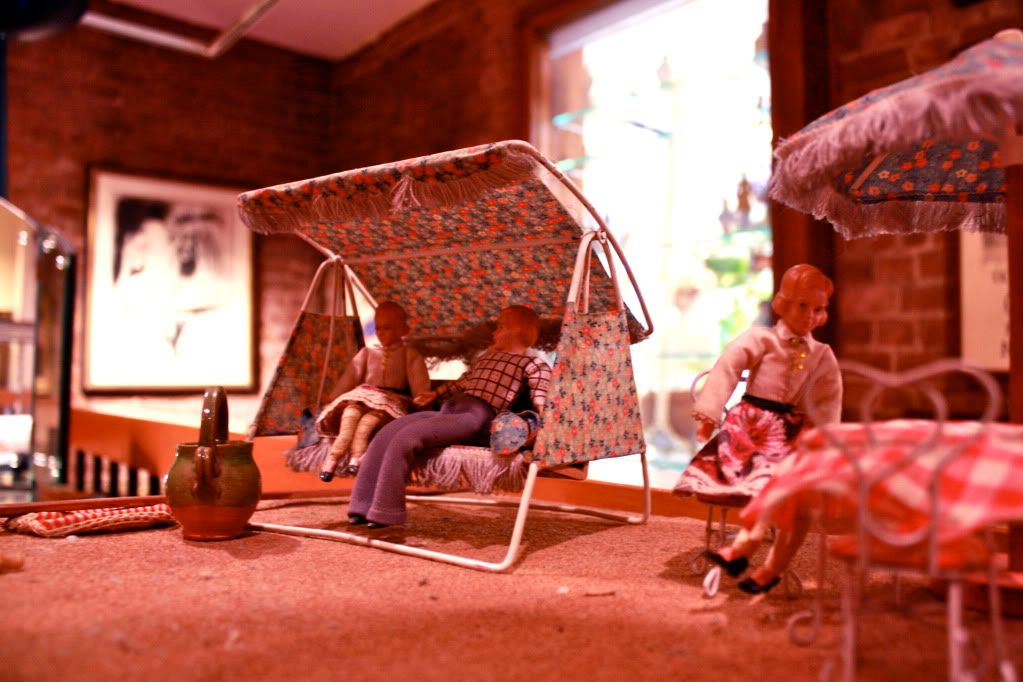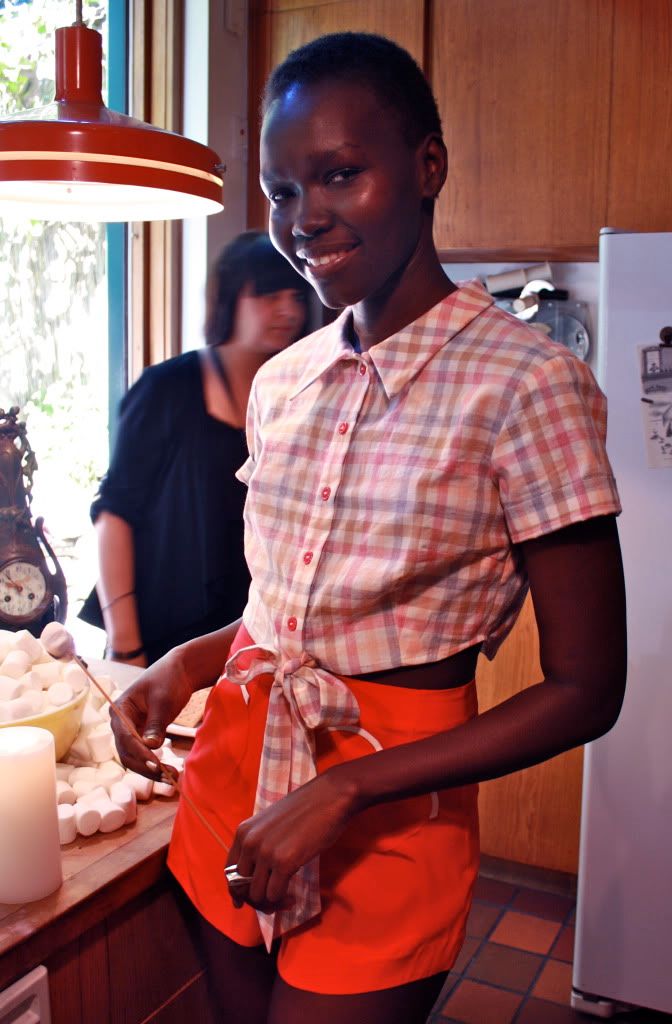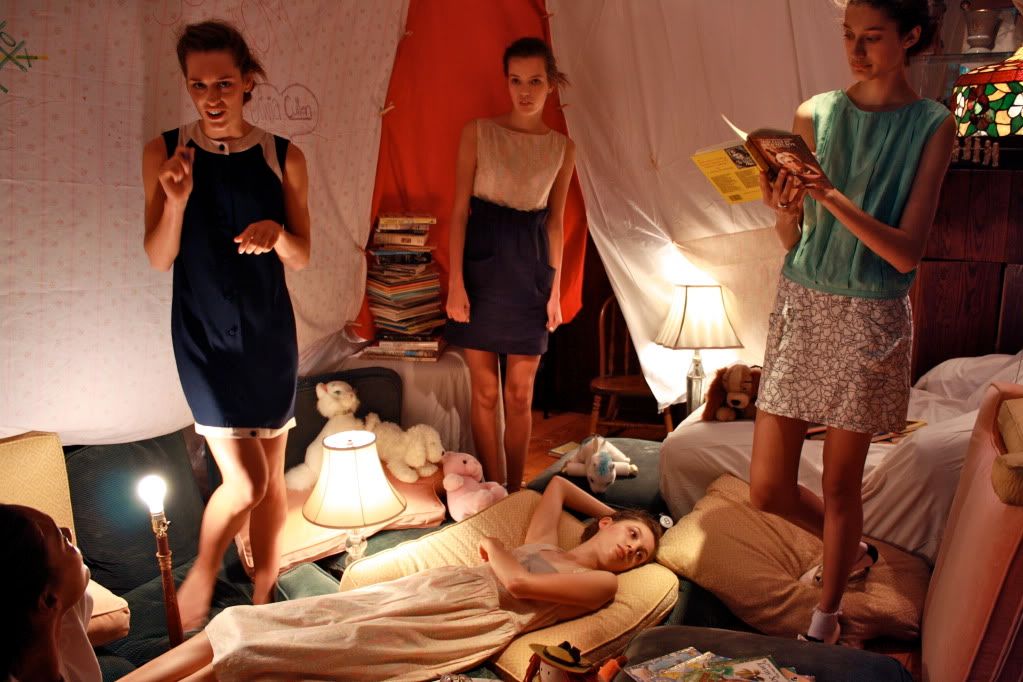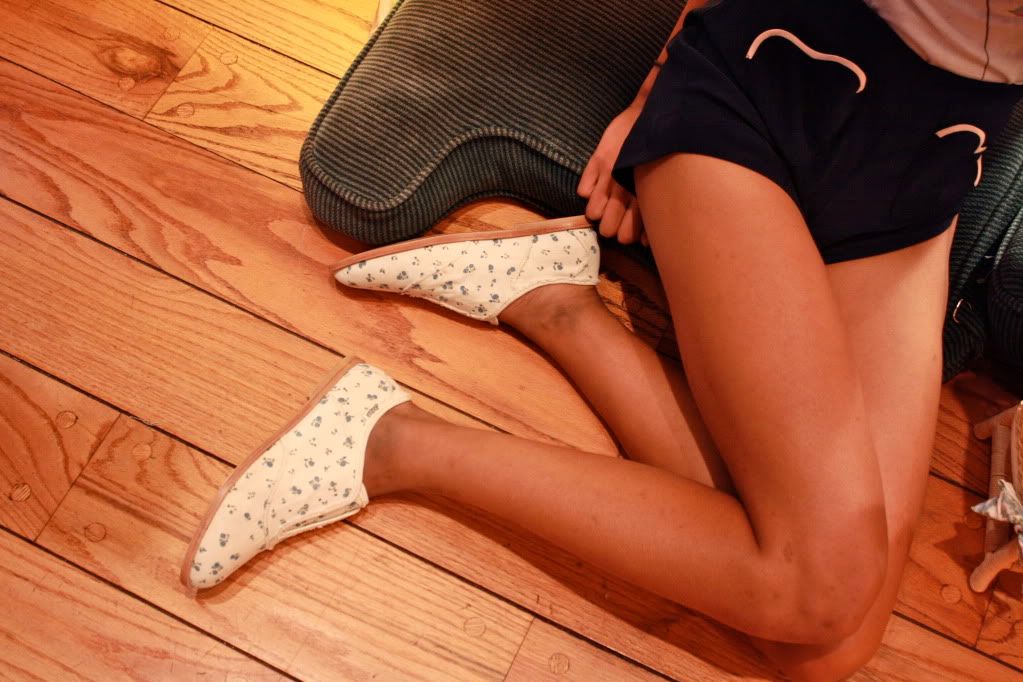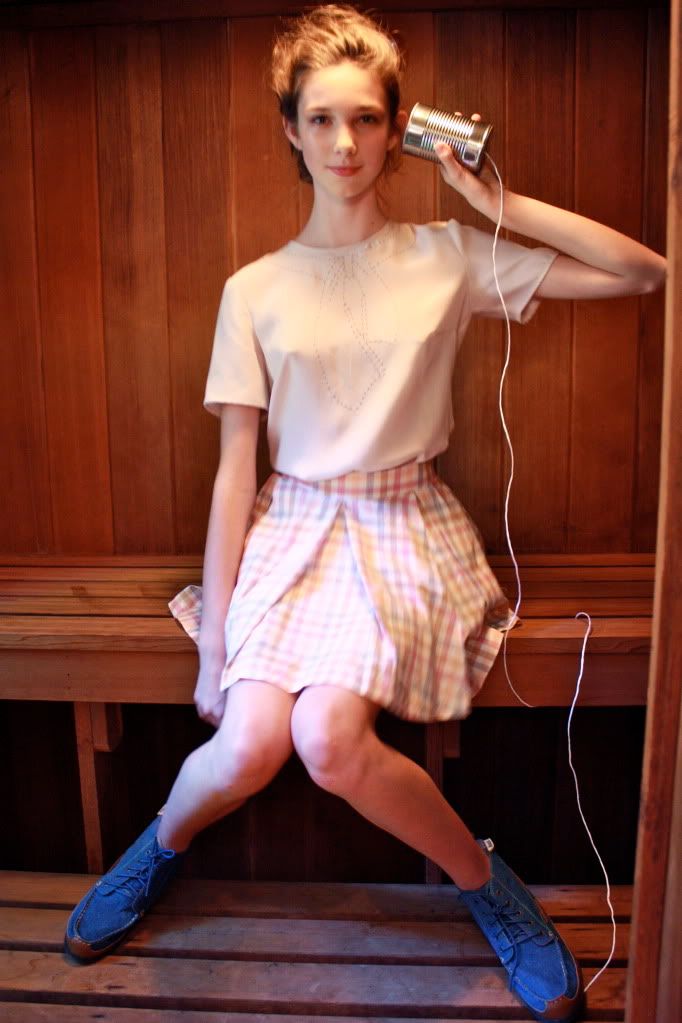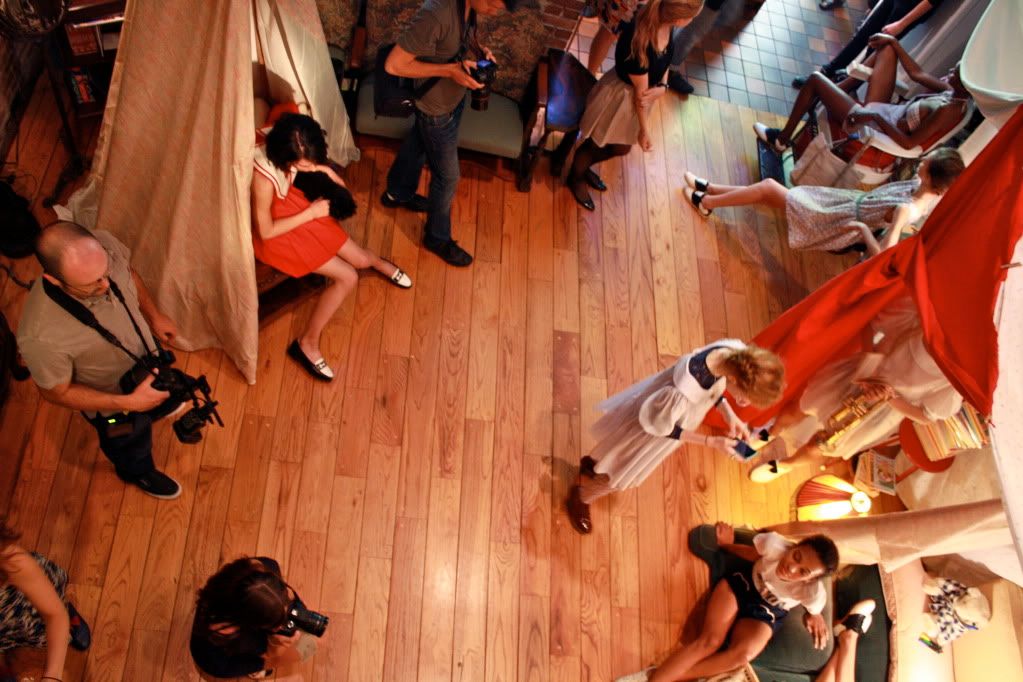 *pictures by me