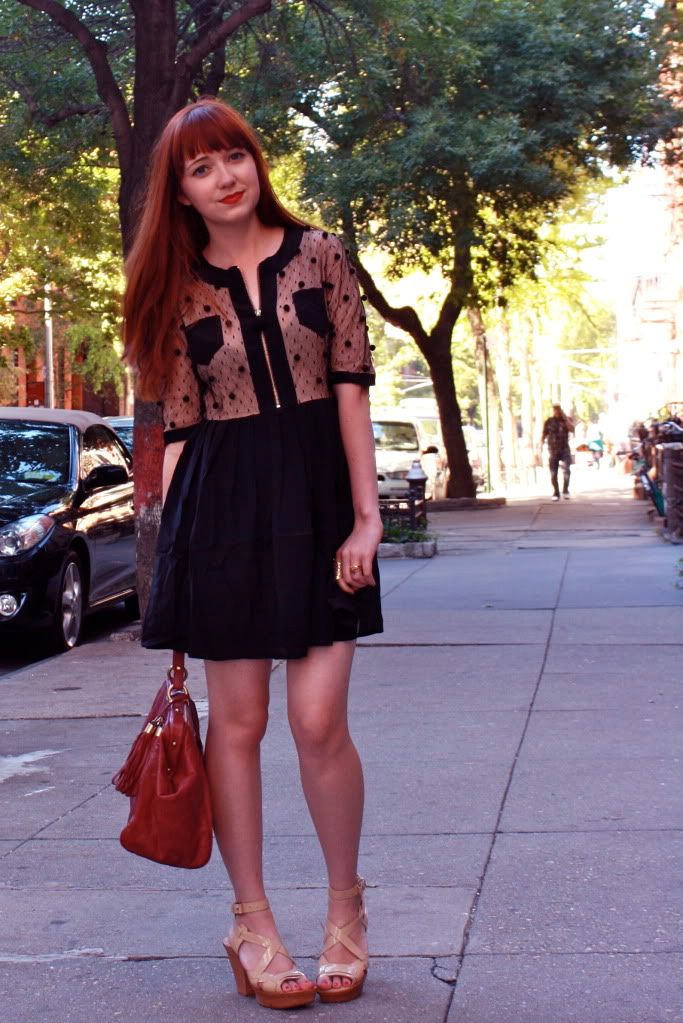 My third day in New York was my absolute favorite and one I wish I could put on repeat and experience a few more times! It all started with the Rachel Antonoff presentation (pictures to come!) where I got the opportunity to meet Elizabeth of White Lightning and bumped into Danny Roberts and Tavi. Elizabeth was as cool as her blog would leave you to believe.
After the teenage dream presentation of Rachel Antonoff it was off to
Family Affairs
for a studio visit. I had originally intended to interview Nina more, but ended up having so much fun just drinking tea and trying on her new pieces that I didn't do much work! There is a video and a few photos of the visit to come and I walked away with some gorgeous pieces I can't wait to wear and share with you all.
This is also my favorite outfit that I wore while I was in New York. It's a little silk
TBA
dress that I saved up a bit to buy from not shopping while I was in Europe. I had expected the top to be nude silk, but it's rather sheer and the style is also looser than I imagined. Despite those surprises, I really love the dress and it is incredibly comfortable. The nude heels were an easy pairing and I tried to match my lipstick to my bag.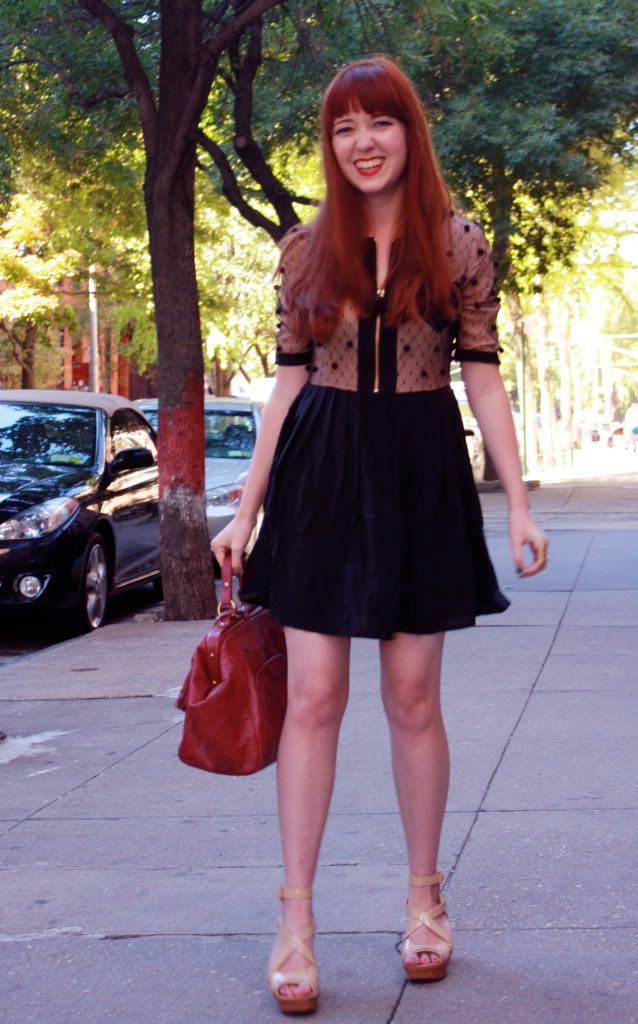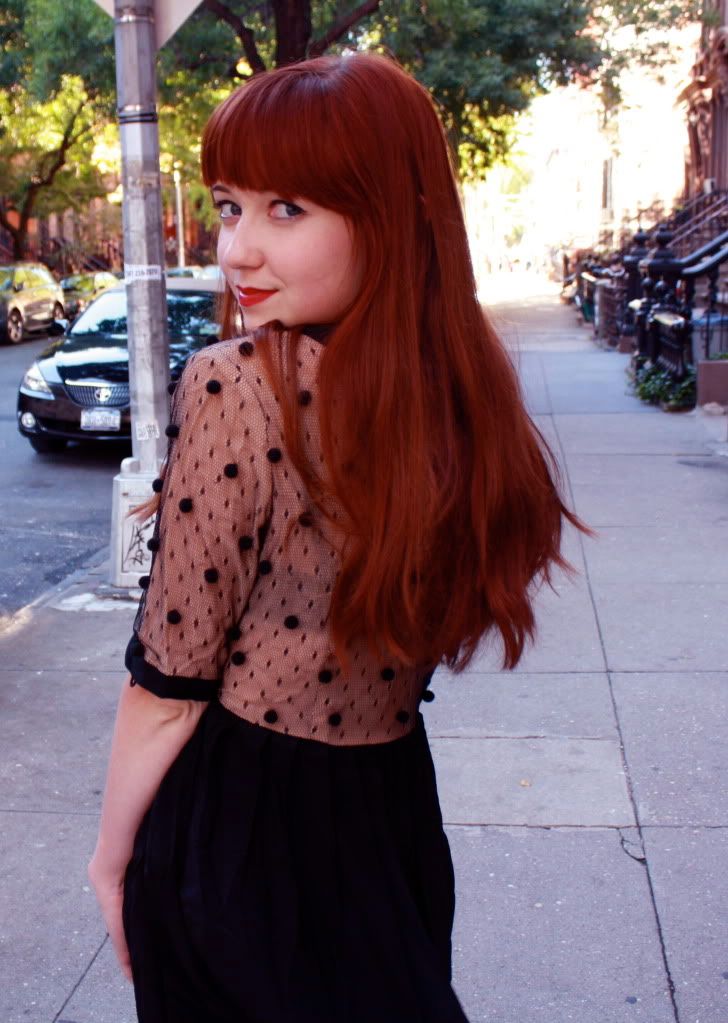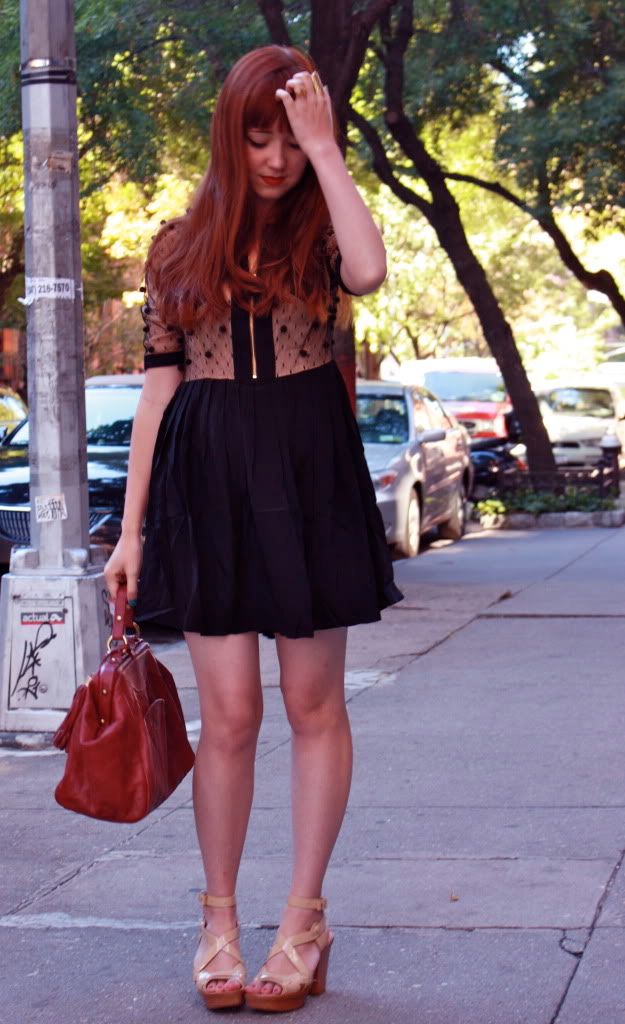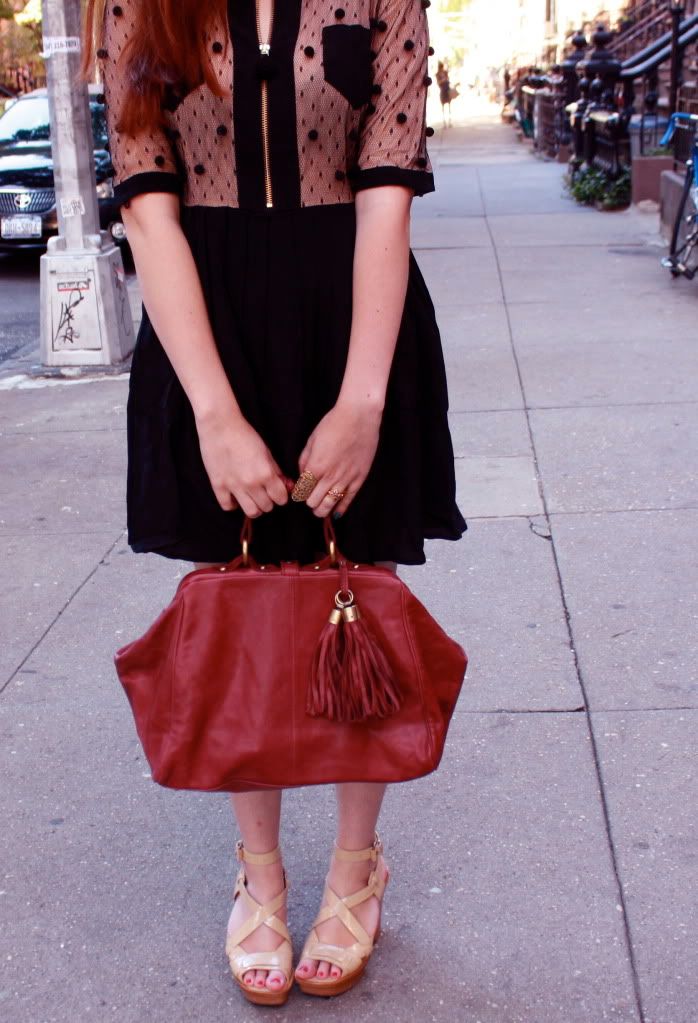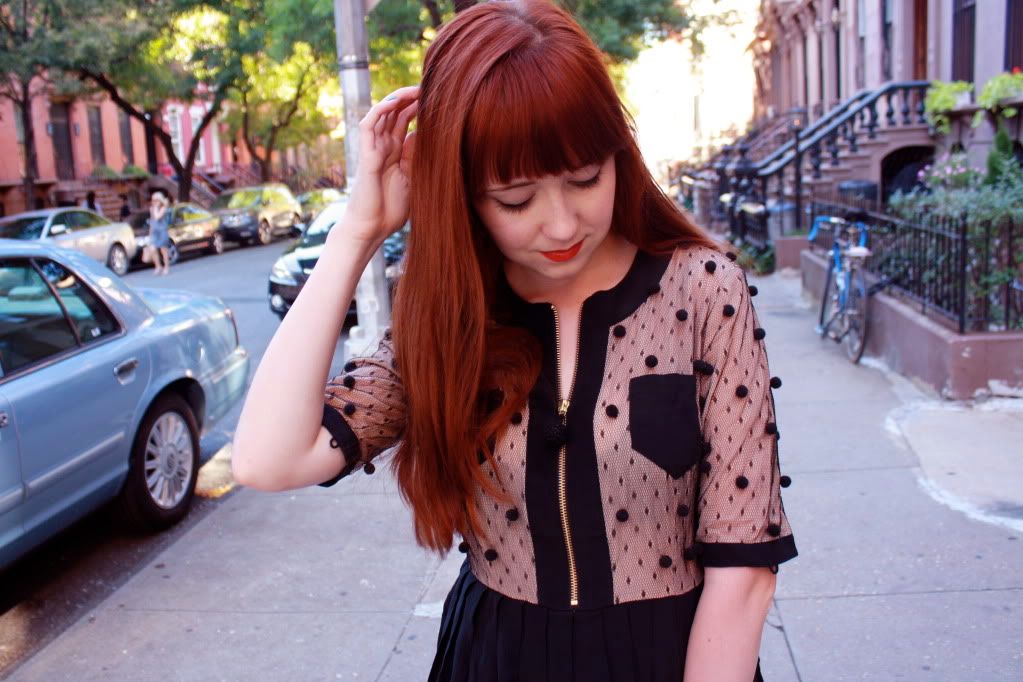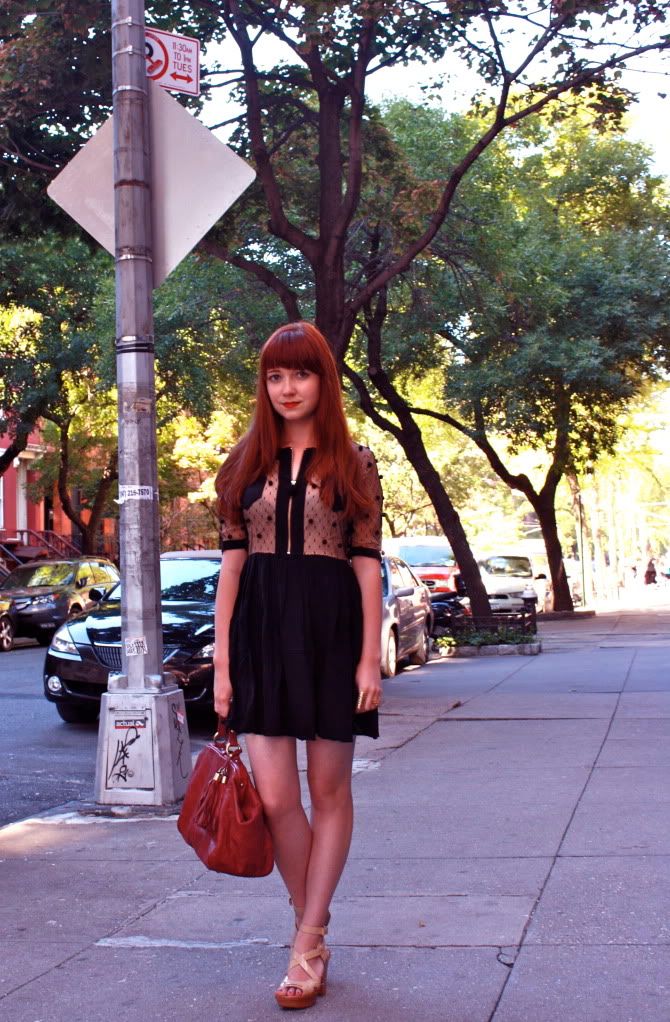 Outfit details:
ASOS purse
Buxom Lip Stick in Barcelona