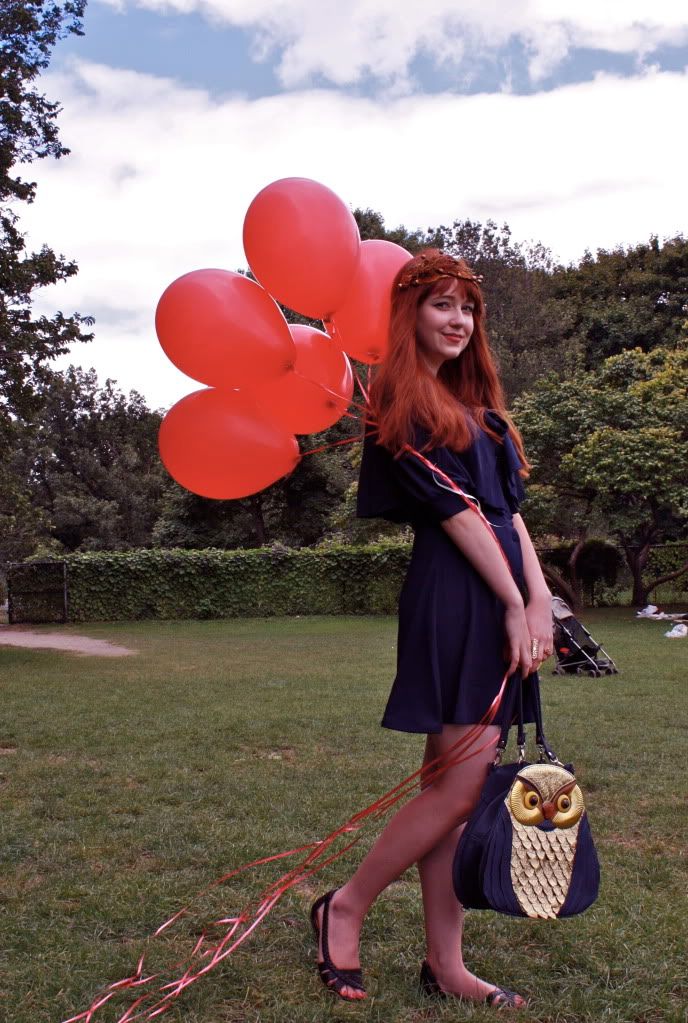 Renegade Blogger Meet Up was a blast; it was awesome to see my concept of a casual hang-out for bloggers come together. I definitely owe a big thank you to Jessica and Erin for jumping on board and helping me figure out the details--and thanks to everyone who showed up as well! I definitely want to organize and plan another one next year too!
Yaneldys
was a real sweetheart and brought homemade red velvet cupcakes for everyone (I had two!). People filtered in and out; we had several
International bloggers
drop by, definitely
a lot of
cool New Yorkers
, and some of the Delightful Dozen ladies were in attendance. Even with the crowd I think I managed to not be too awkward--although I of course introduced myself to people I knew and who knew me. I don't know why I'm always saying "hi, my name is..." when someone I actually know walks up, but I am a frequent offender!
I think my favorite part of the meet-up was towards the end as the group dwindled and I felt less pressure as "host" to float around. Then it was just relaxing on the grass with
Erin
,
Emily
,
Hannah, and Landon
. It was such a nice, relaxing time and makes me wish I hadn't left when I did to throw myself into the madness of Fashion Night Out. I think if visit New York for fashion week again I'll focus more on low-key events and people I want to hang-out with rather than all the hyped-up occasions. In all honesty, I lately find many of the big events too stressful and hectic to enjoy.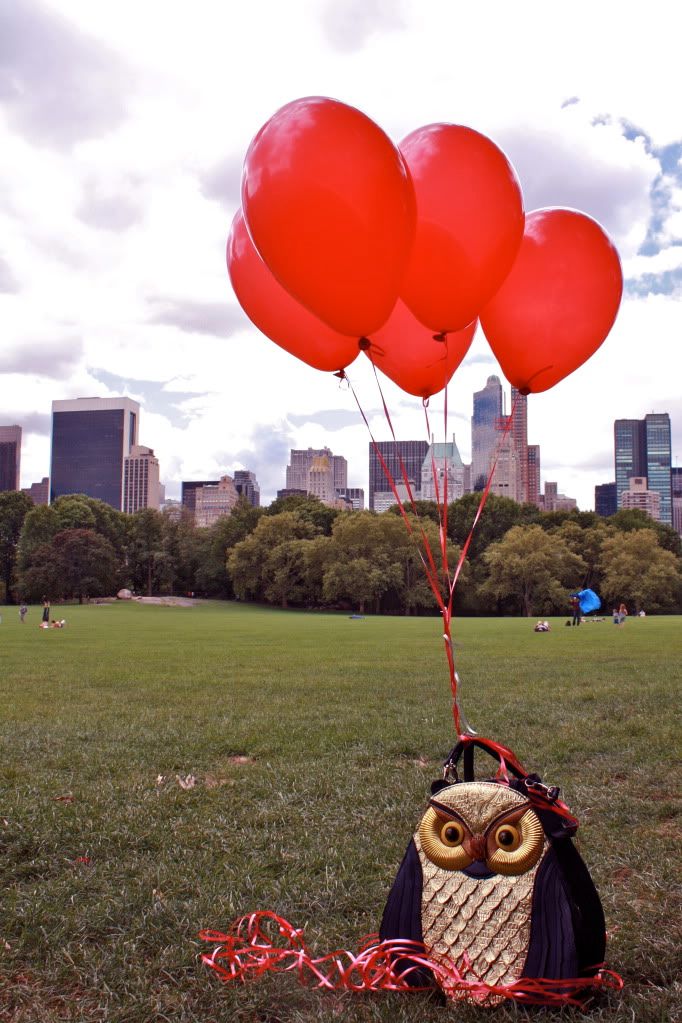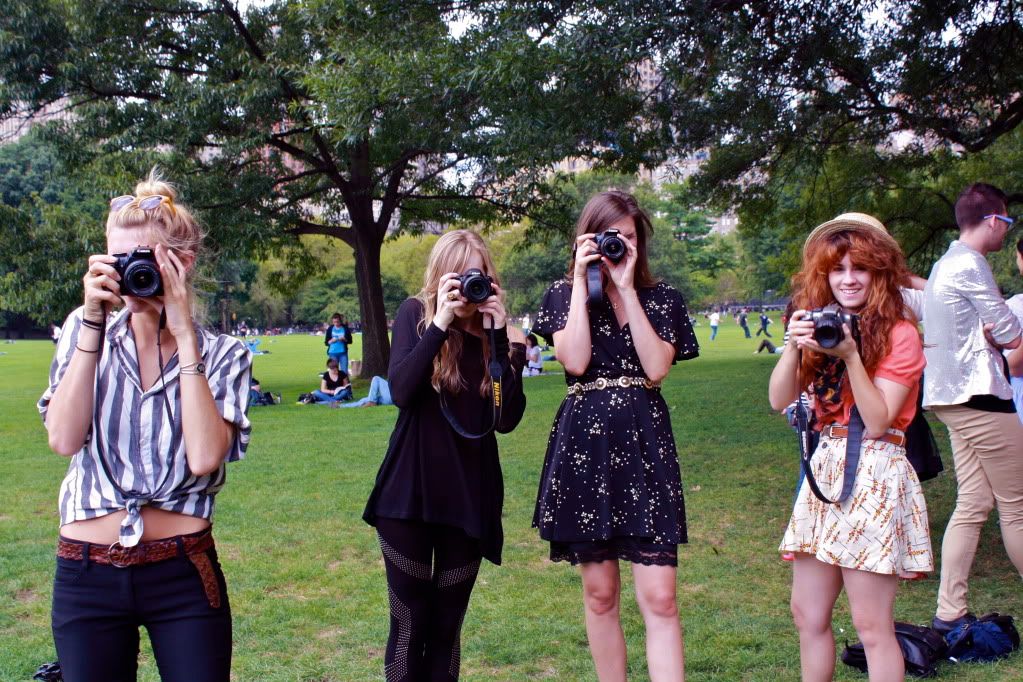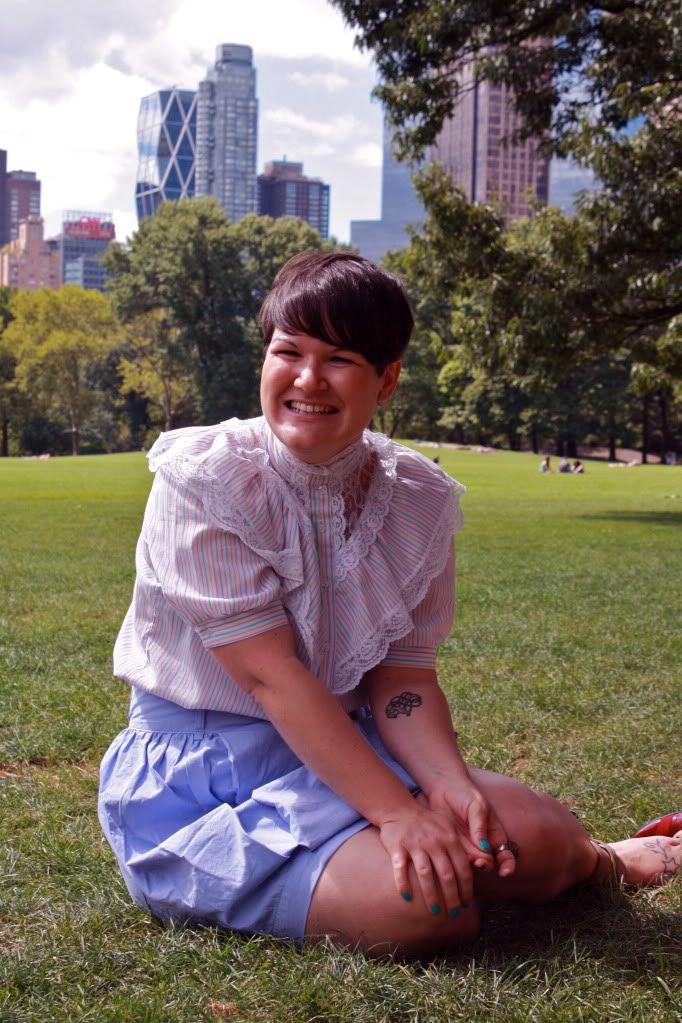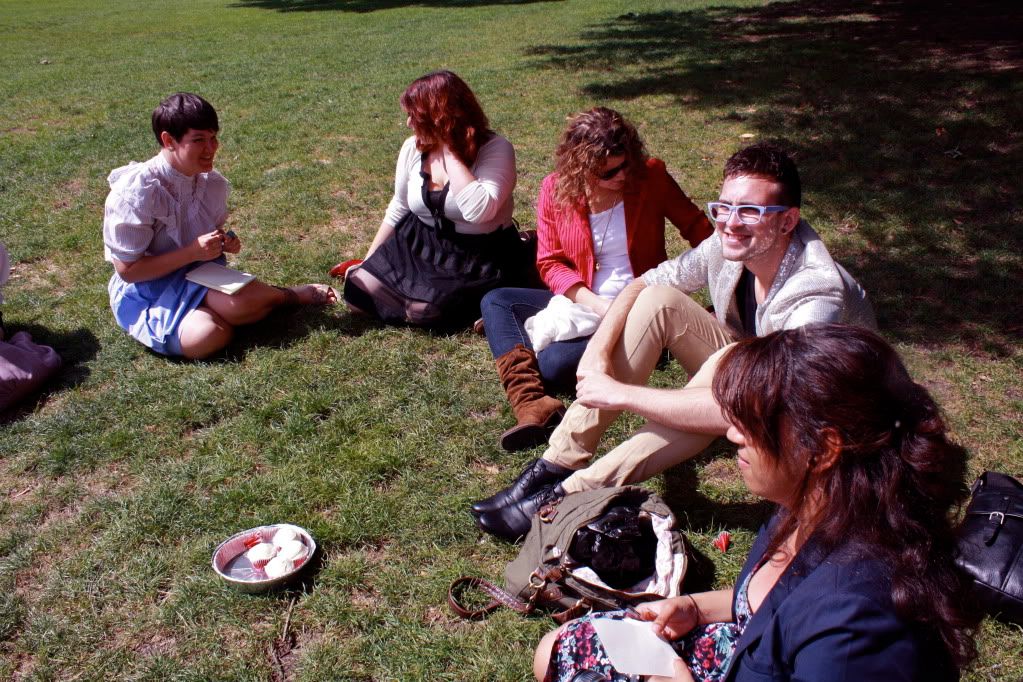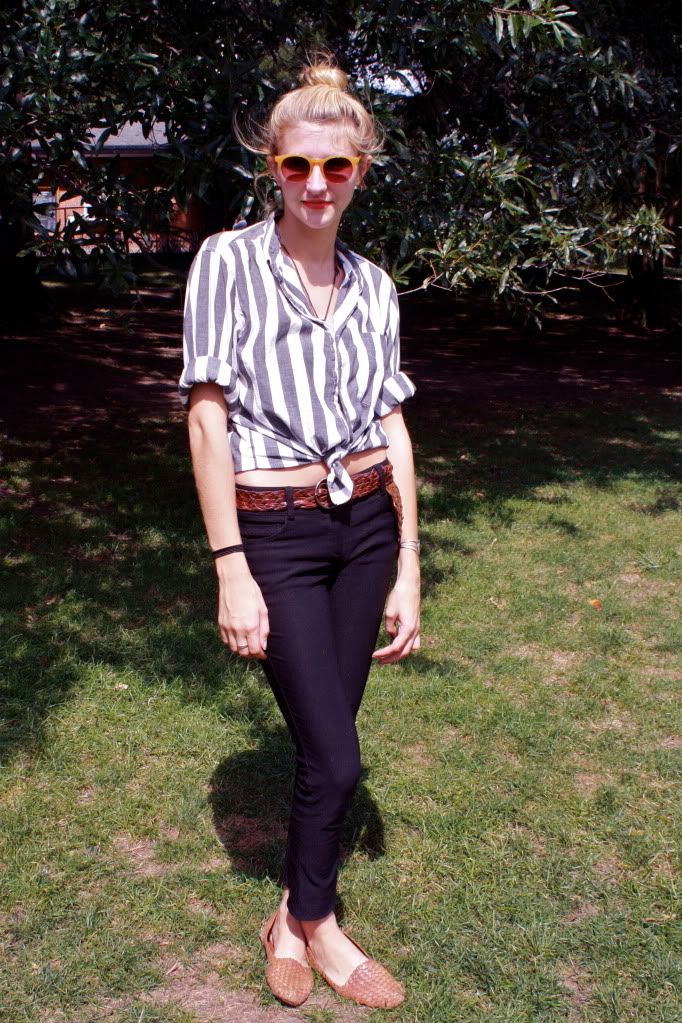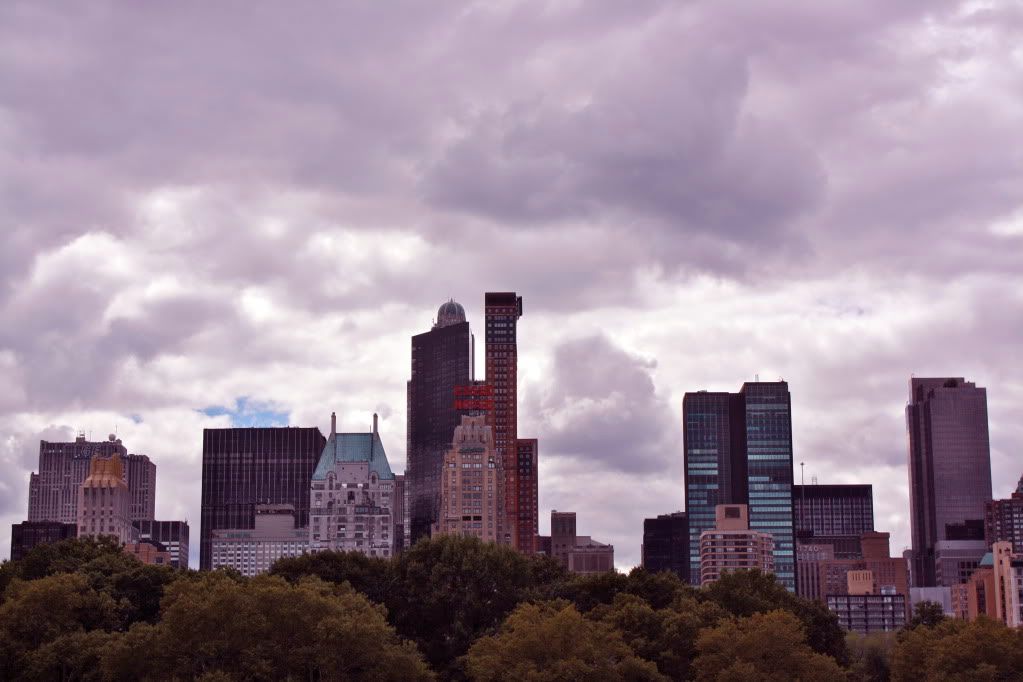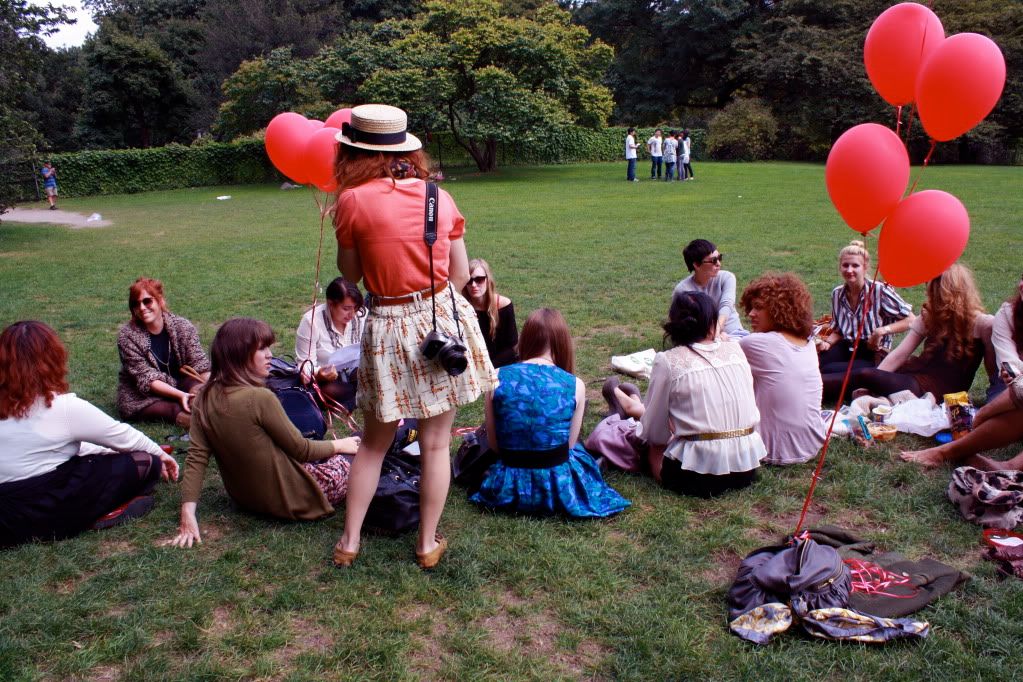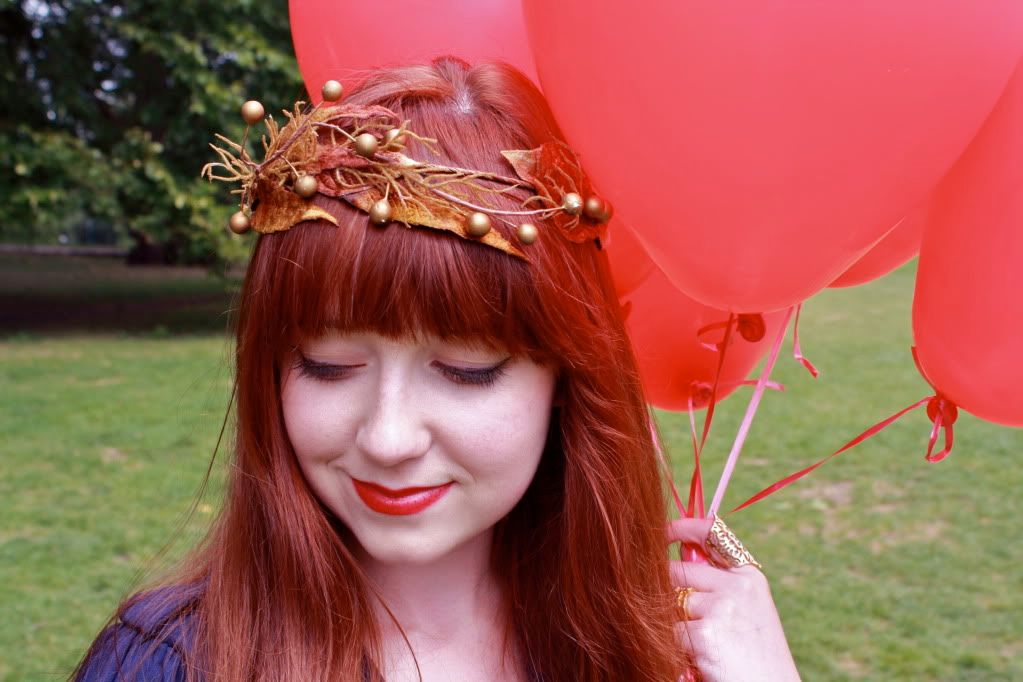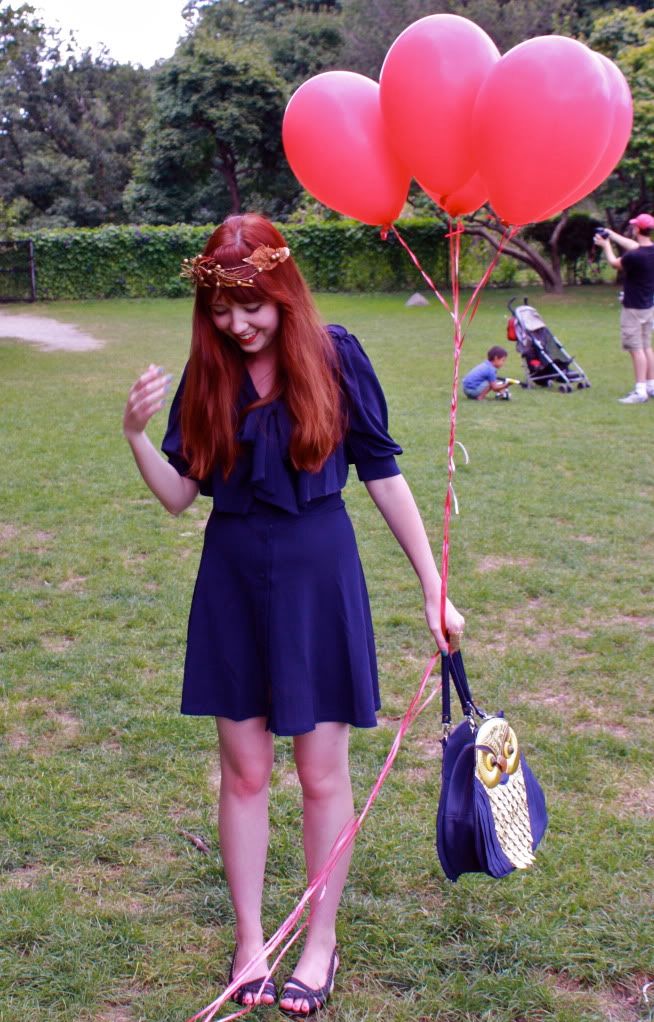 Outfit details:
ASOS dress
Owl purse from market in Florence, Italy
*pictures of me by
Erin
; all others by me