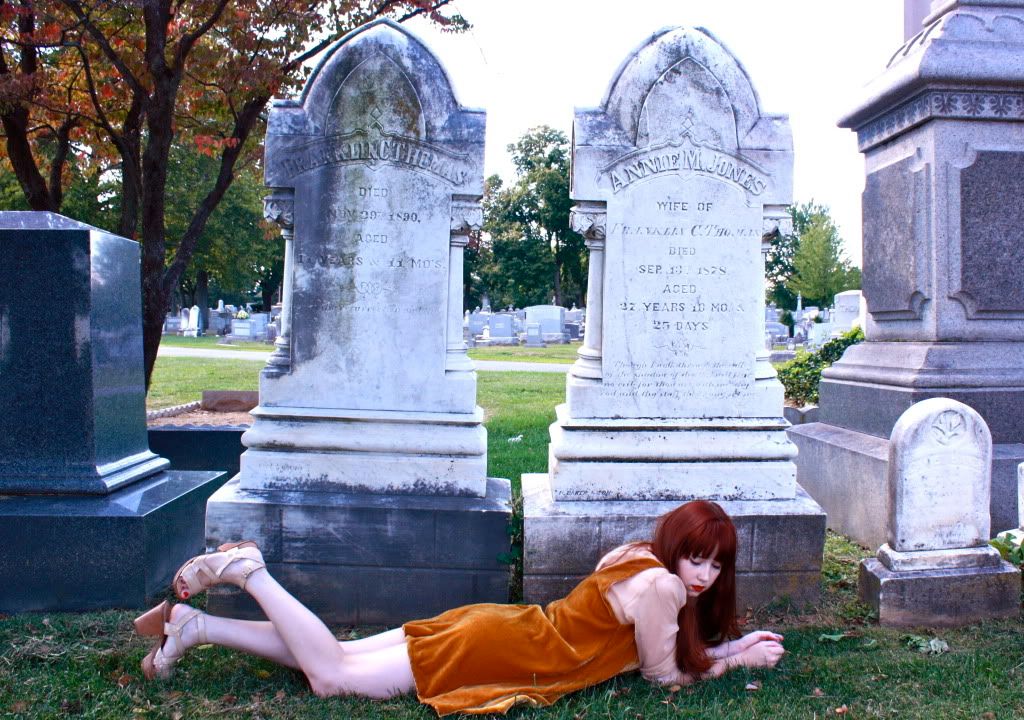 After a late summer trip living in a suitcase and mostly wearing black, I'm quite excited to be dressing in colors again. Although I'm still living out of suitcase so the same clothes I've been wearing for the past 7 weeks still must be remixed for a couple of weeks yet...This fall I want to focus on interesting colors and unusual combinations. So, this peachy nude blouse and luxurious gold velvet dress at the
Family Affairs
studio really made me swoon.
Erin
and Nina convinced me that the blouse looks best buttoned all the way up (I'm usually partial to an open collar). I can't wait to wear this outfit with orange tights, brown shoes, and my Gardens of Whimsy wreath once the weather gets a little cooler...The
Toujours Toi
little ghost necklace seemed an especially apt addition considering my destination that day.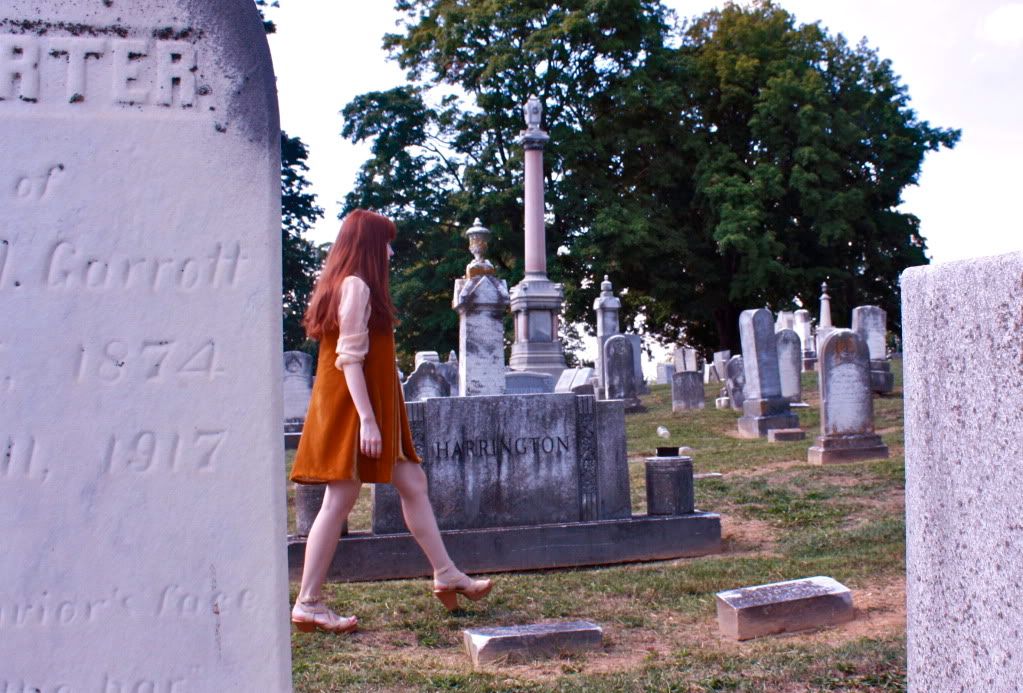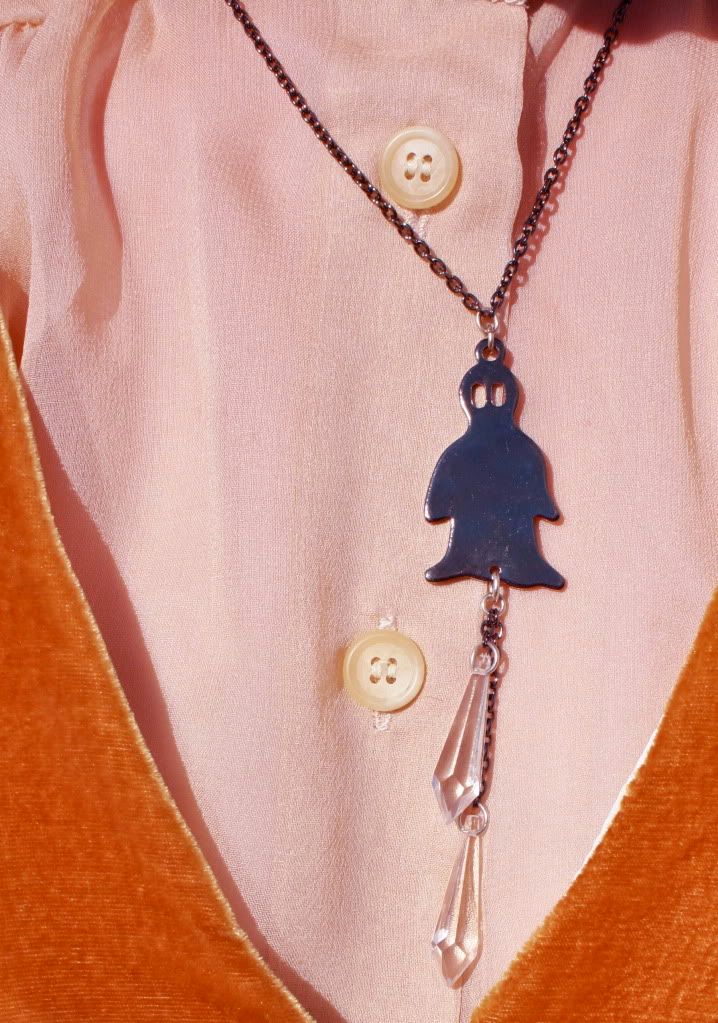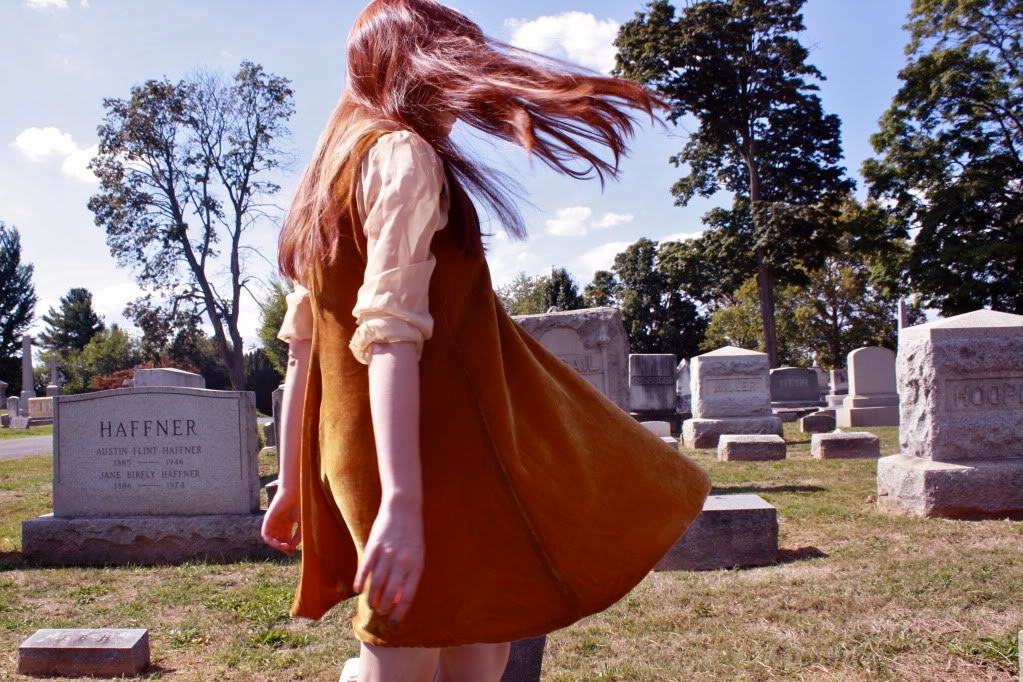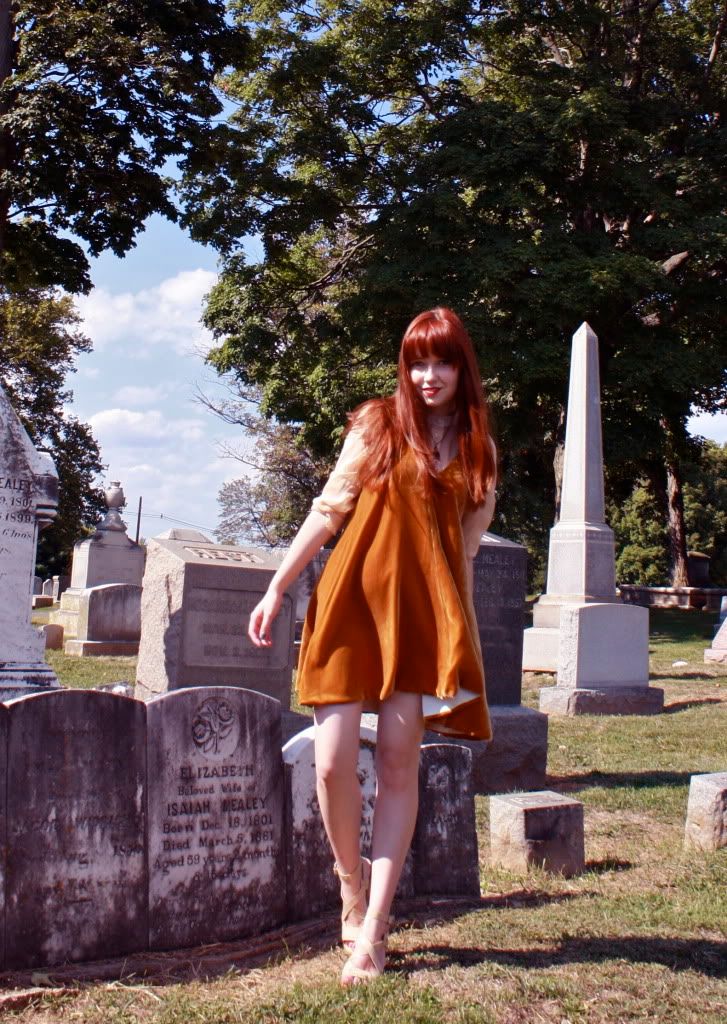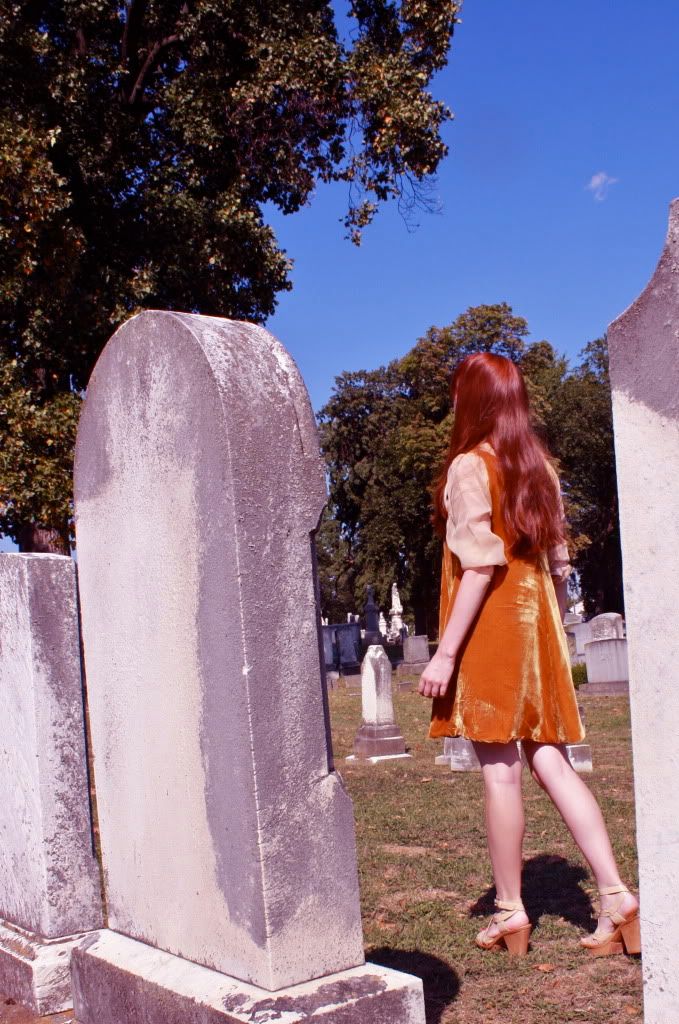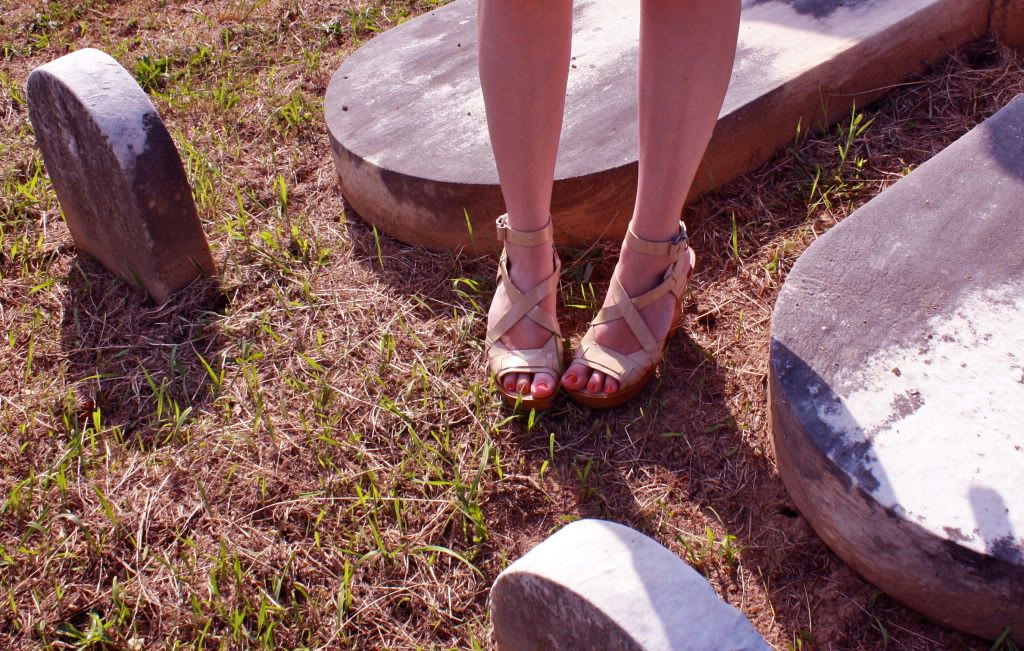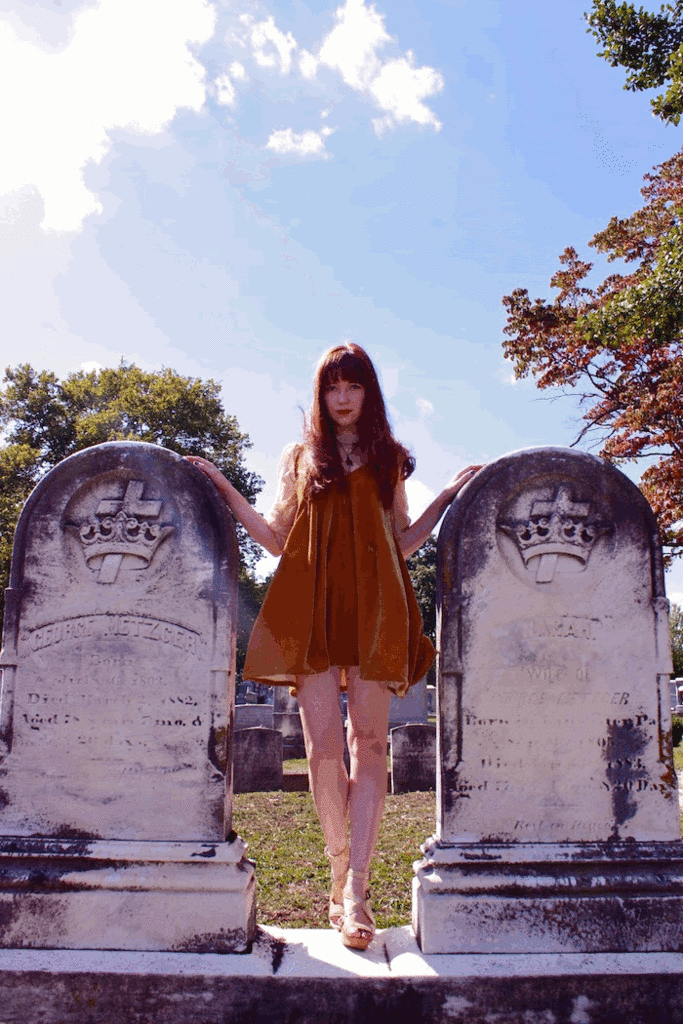 Outfit details:
Buxom Lip Stick in Barcelona
*all pictures by me