Here are a few more Tulle items and pictures from Washington State. I took these pictures on an overly bright day in a little boat structure down by one of the lakes on the military base. I'm not entirely certain what the purpose of these three-walled structures is, but I'm guessing they were for boats. Either way, the bright sun cast a really pretty light inside of them, making the rather dull wood and concrete come to life. I thought the light added a retro glow to the pictures that complimented my slightly 60s inspired outfit.
On the outfit:
this cardigan
is seriously so cozy. I love the fact that it's speckled because it reminds me of vintage pieces. It also has a sweet honeycomb detail that I didn't photograph properly!
The skirt
seems perfect for fall; it will look great with tights and boots. I was attracted to this skirt because of how the pockets and waist tab are set an a different angle from the main body of the skirt. As I said before, it's details like that which Tulle seems to excel in and really catches my attention.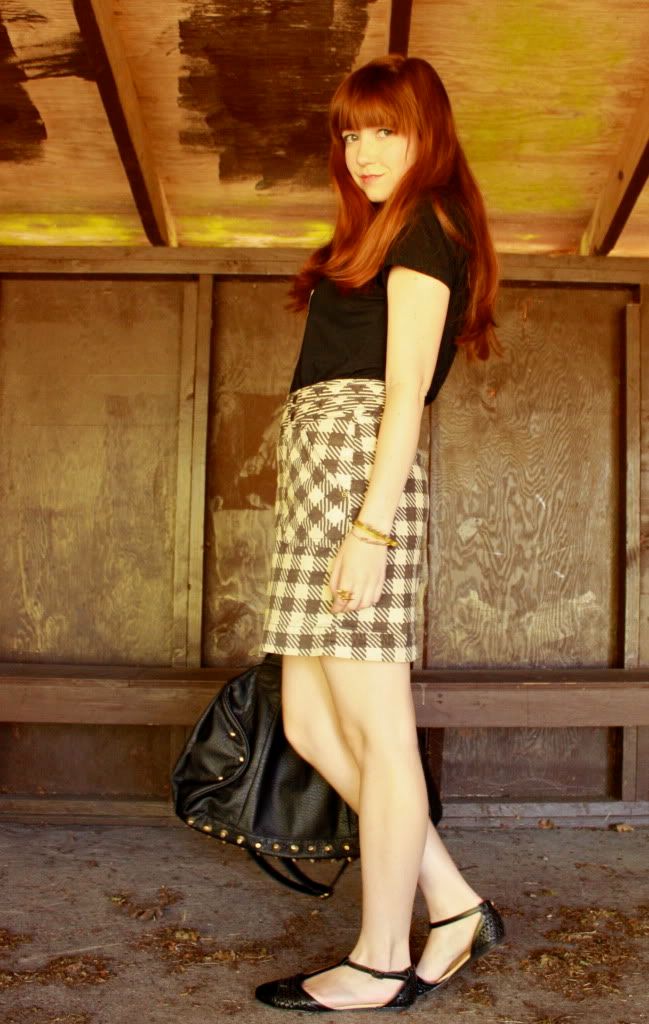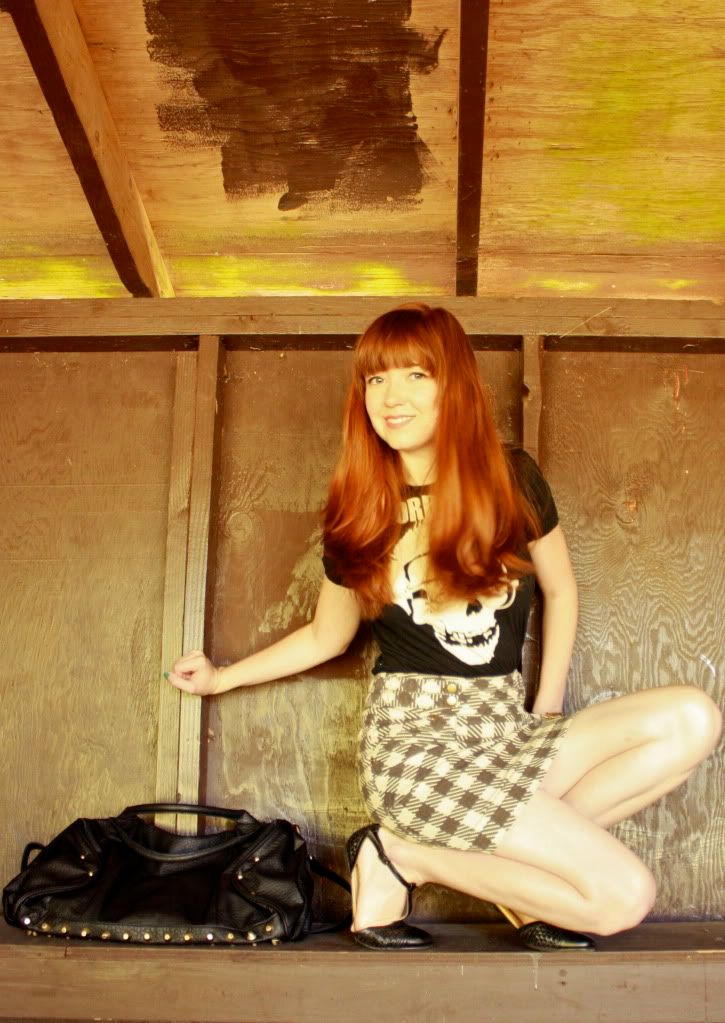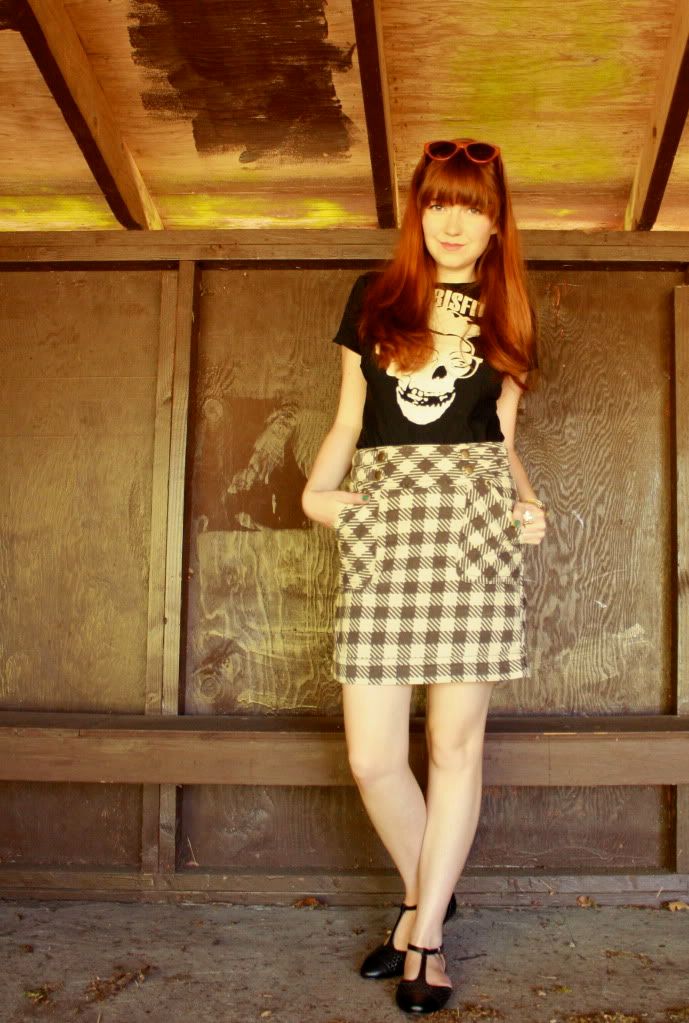 Outfit details:
UO flats
The Quotation airplane ring
Erica Weiner bracelets
Cheap Monday sunglasses
*pictures taken in WA (before I left for Europe)