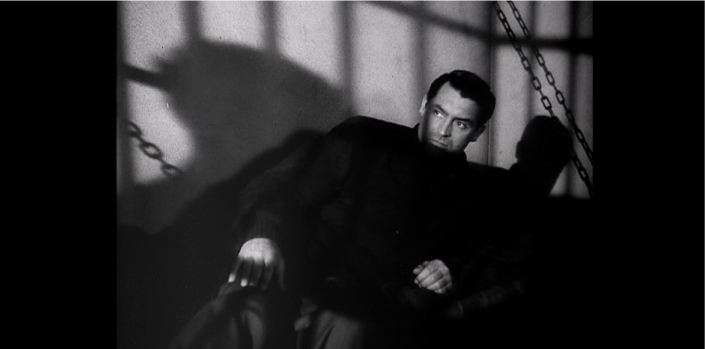 This week's movie pick is a mix of the lighthearted and serious; a romantic comedy and a film on social themes and justice. The Talk of the Town stars Ronald Colman, Cary Grant, and Jean Arthur who fall into a typical romantic triangle. However, mixed in with the growing emotions is a discussion on politics, society, and law.
The opening scene is a factory on fire, quickly followed by a barrage of newspaper headlines that establish Grant as Leopold Dilg; a man convicted of arson by the public before his day in court. Grant escapes prison to hide in Jean Arthur's (Nora) attic, while her home is being rented to Colman (Lightcap), who is a professor of law. Lightcap dwells in his tower of academia who believes it is the theory rather than the application of law that truly matters. Ignorant of Dilg's true identity Lightcap enters into a friendship with Dilg that begins strained but grows in mutual respect.
Between the verbal sparring of the sophisticated Lightcap and more emotive Dilg, we are treated to comedic stunts and witty, well-timed lines by Nora. These humorous moments are necessary to lighten the weight of the lynch mobs and town corruption. After all, it's hard to laugh during a movie about an innocent man running not only from the law, but his armed neighbors. In the end, it is the charisma of the three main actors that make us believe the storyline and give the characters depth beyond their lines.