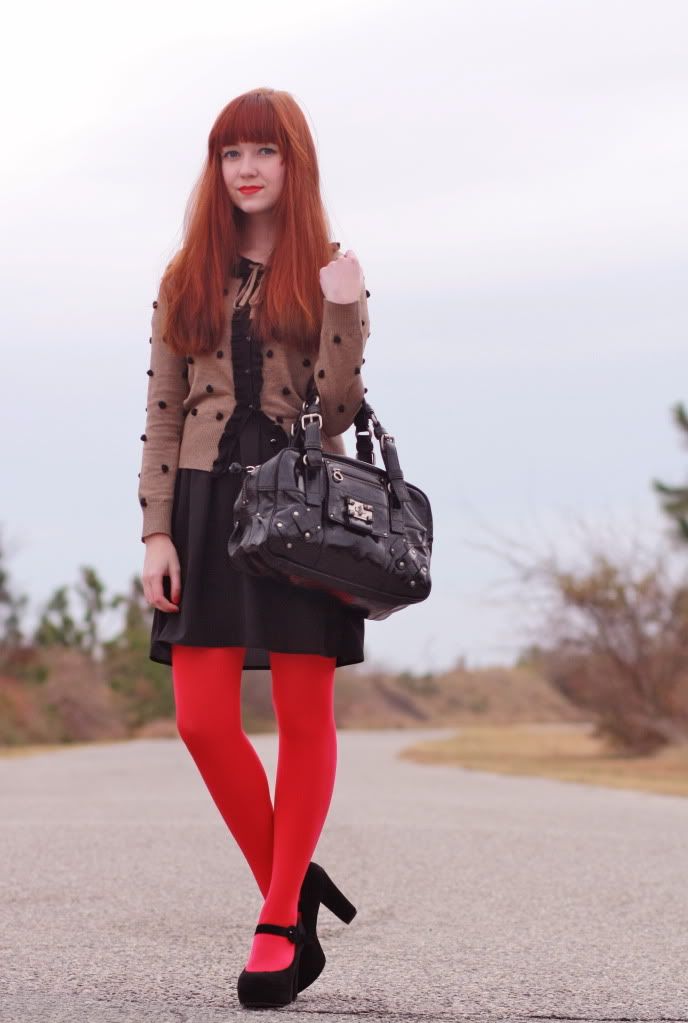 I think pom-poms are have a microtrend moment...and not just in my wardrobe! Everywhere I look they seem to be popping up, just like stud details did a few seasons ago. I won't even attempt to analyze what the soft pom-poms in comparison to hard studs says about the psychological shift in society as reflected in trends--perhaps I'll just have to find a way to wear studs and pom-poms in a single outfit for some dichotomy.
Anyway, covered in pom-poms or not,
this cardigan
was too cute to resist and I rather like the muted brown tone that is quite unfamiliar in my wardrobe. Something so muted had to be paired with a bright color and my red tights were a welcome option.
P.S. I had to include the last gif to show you how much I squirm around while taking pictures!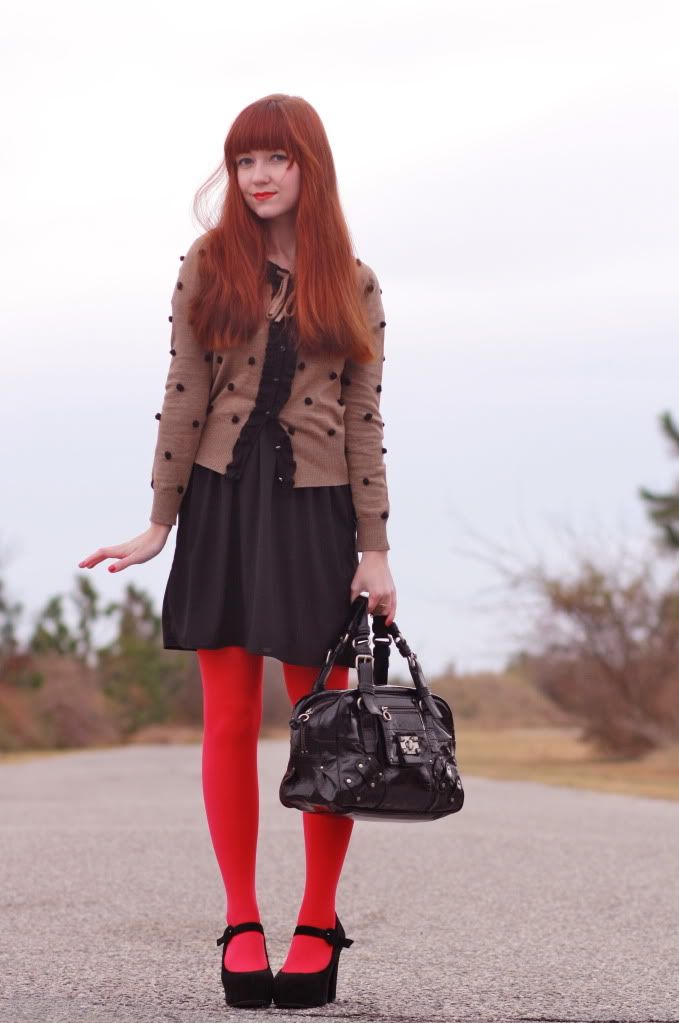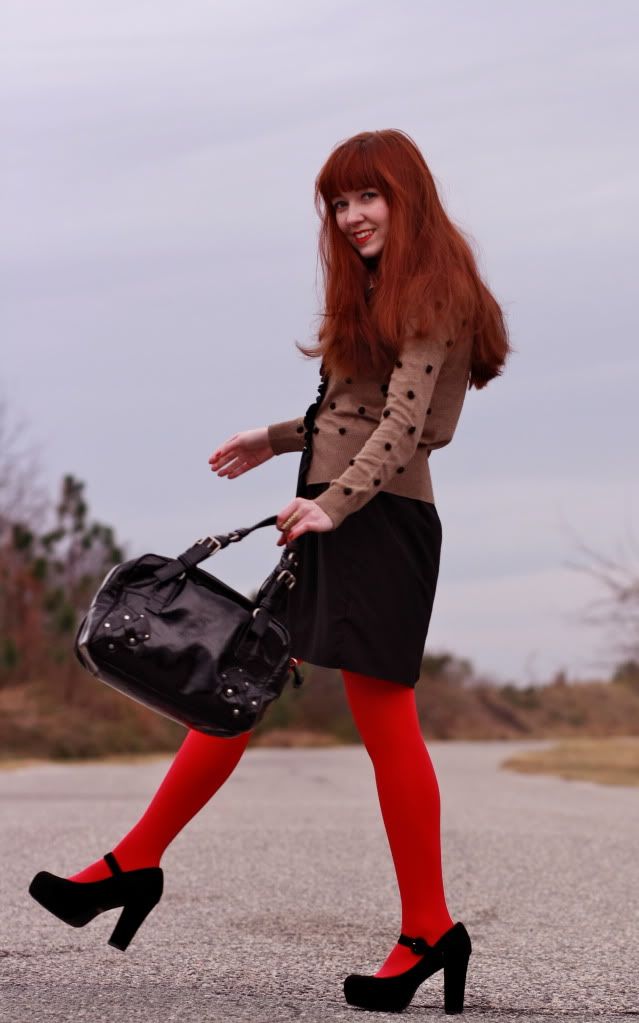 Outfit details:
MinkPink dress
We Love Colors tights
Jeffrey Campbell mary janes
Clinque red red red lipstick