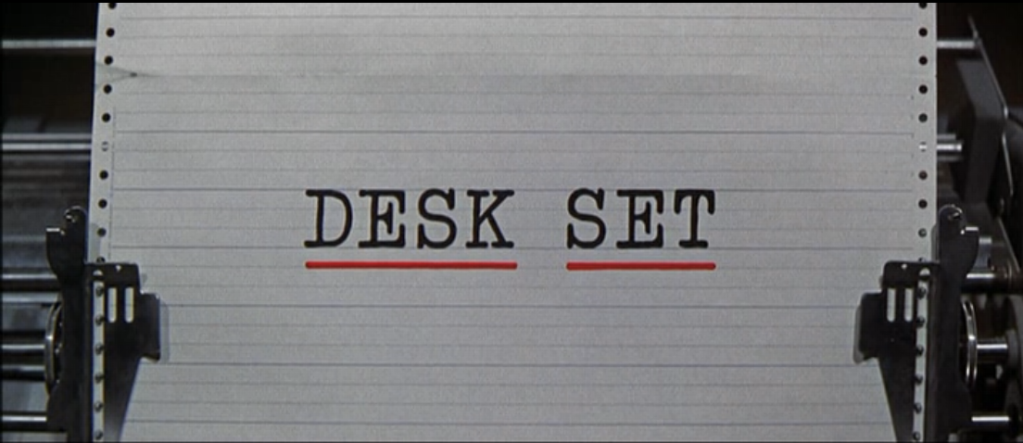 There are a number of Christmas masterpieces that no holiday season would be complete without watching (It's a Wonderful Life and White Christmas, come to mind), but I'm guessing you already know all of those films! So, instead my movie pick for the impending holiday season is Desk Set. This Katharine Hepburn and Spencer Tracy romantic comedy is decidedly not a Christmas movie, but the story does coincide with that time of the year.
The film follows a reference librarian, Bunny Watson (Hepburn) whose occupation is to research and know a variety of random questions; they were basically the 411 of yesteryear. Richard Sumner (Tracy) is an efficiency expert and inventor of EMERAC (an early computer). He has been hired to assess the library and introduce the librarians to EMERAC. Bunny and her fellow librarians begin to suspect they're being replaced by the machine and rather understandably drama ensues.
Overall, it's an extremely well-acted film and full of witty quips that keep the viewer engaged from start to finish.