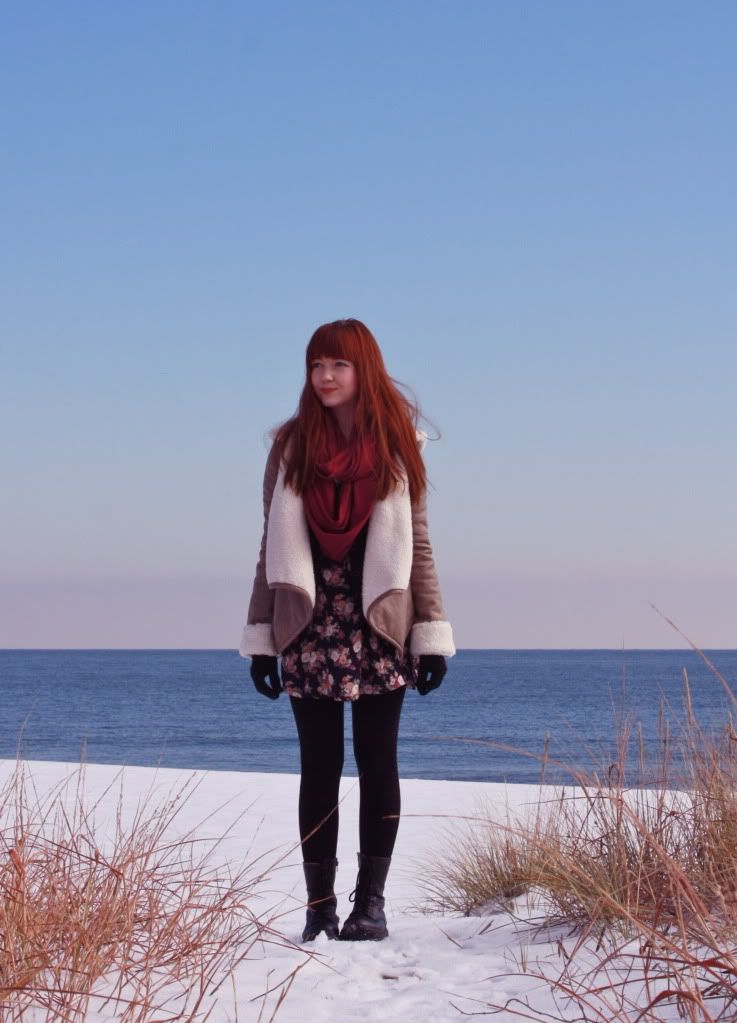 As soon as flakes began to fall this year I took a walk over to the water; I really wanted to see what the beach looked like with snow. That happened at night and I couldn't see too much, so I a naturally revisited the next day to find it beautiful and rather surreal. The trip (and a conversation with a friend) prompted a re-viewing of Eternal Sunshine Of The Spotless Mind and rather cementing my adoration for that film. I would definitely enjoy to frolic at this beach with the company of someone other than my tripod and dog...
However, being the loner that I am, I do still enjoy venturing out without company, especially on days when the sky is clear and the colors are so strikingly brilliant. This shearling jacket by
Olsenboye
also kept me surprisingly warm while I was there. I have a great admiration for the stoic birds in our area that muddle through these weather changes. Does anyone know what happens to the crabs when the beach gets blanketed in snow?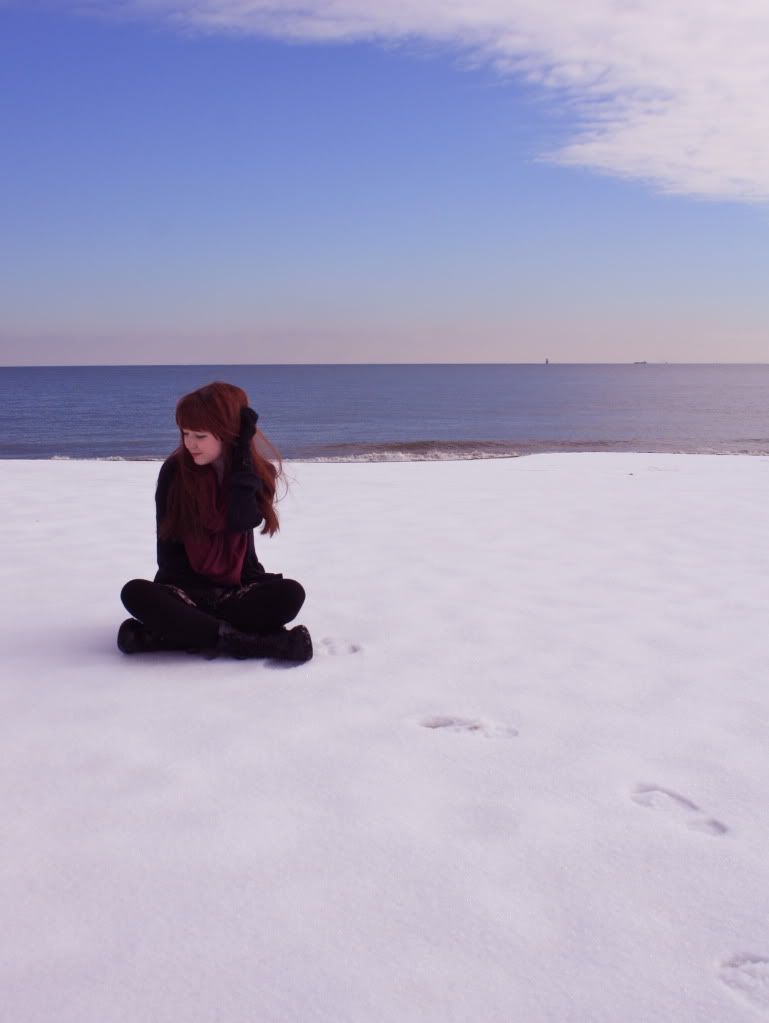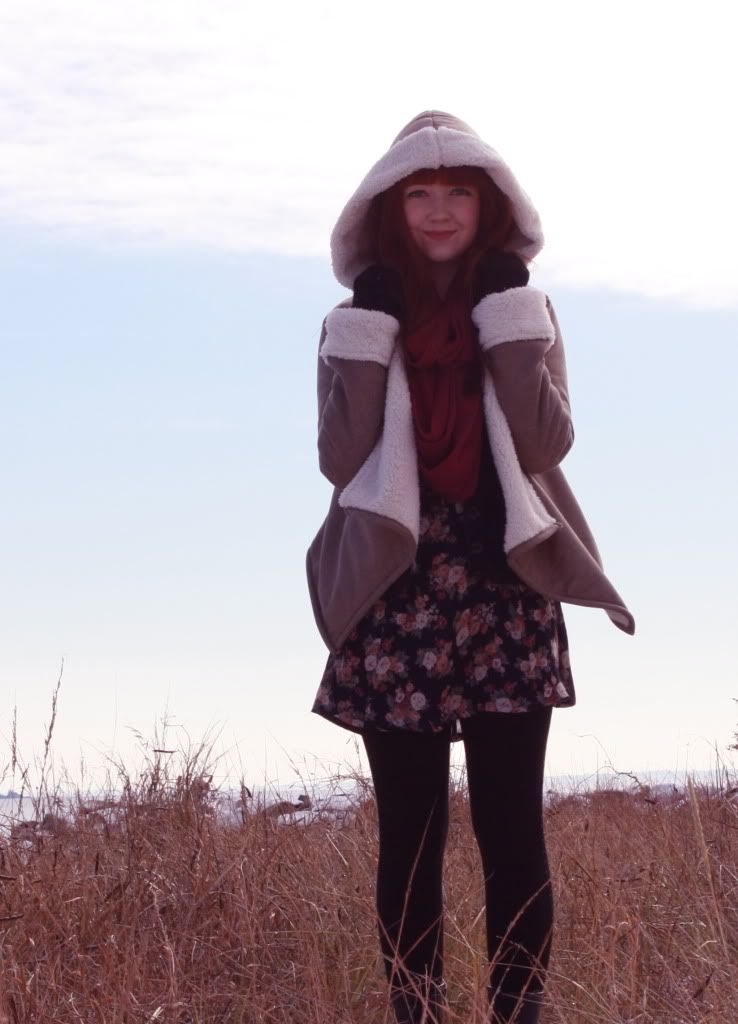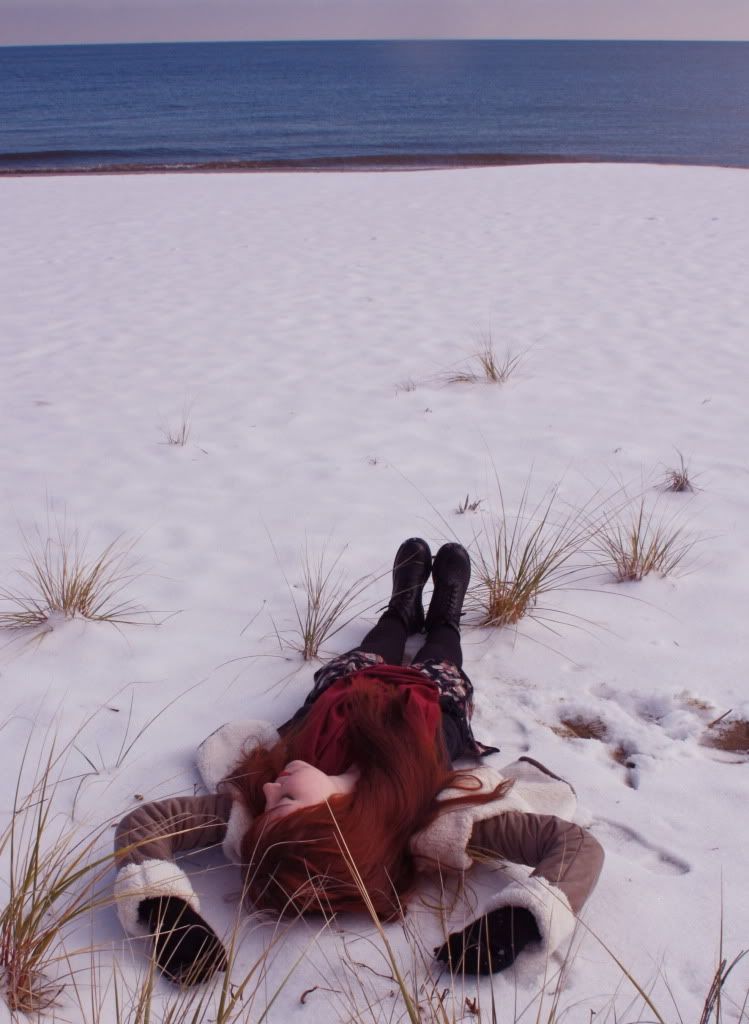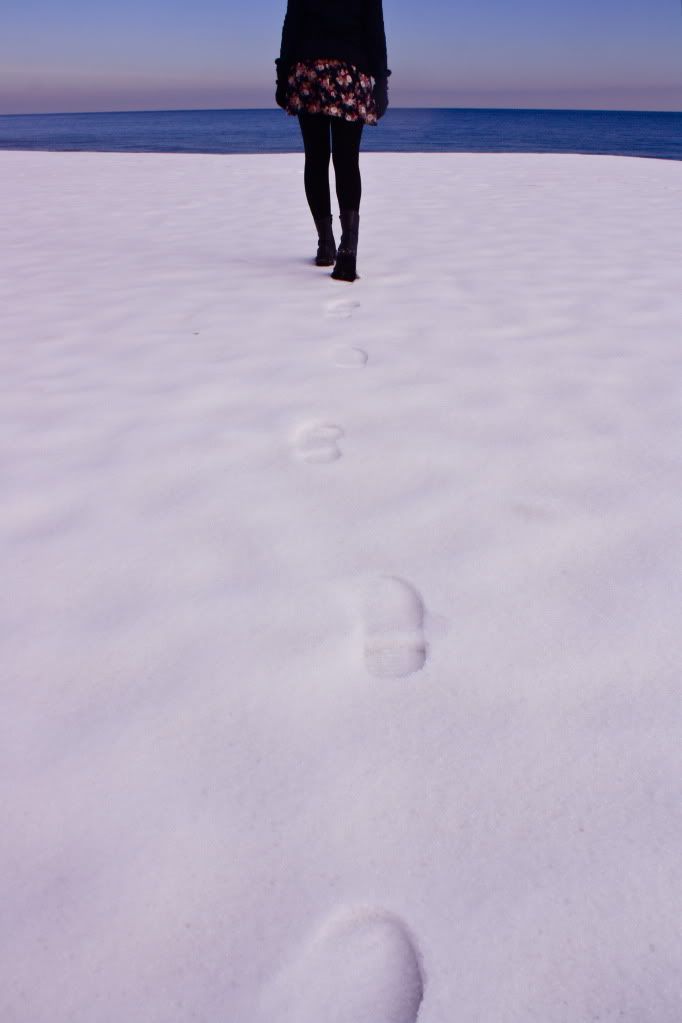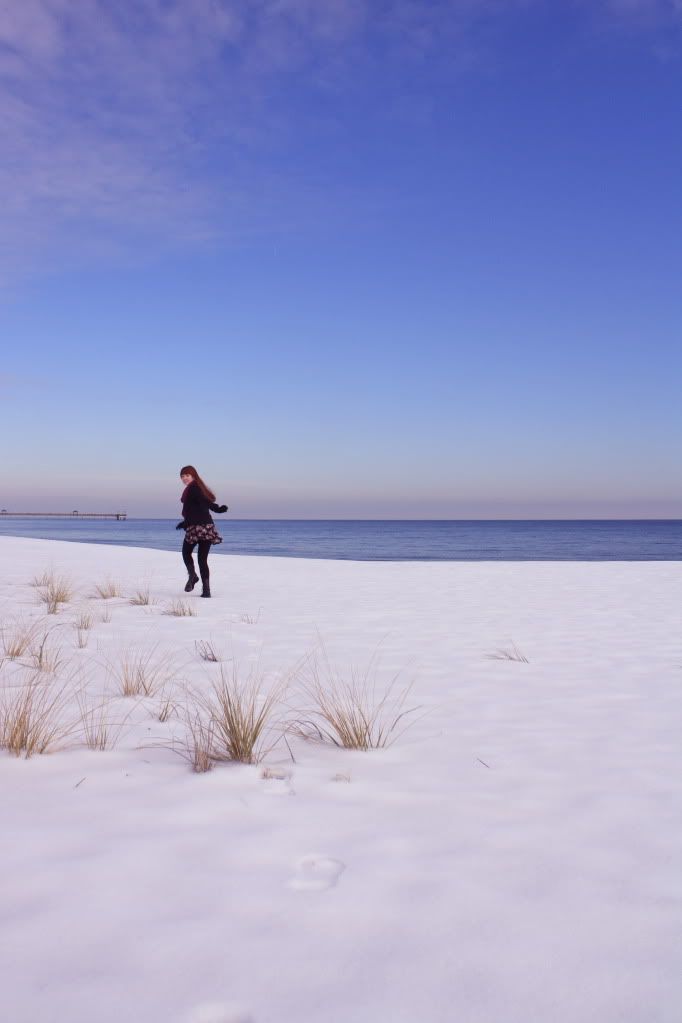 P.S. I promise to stop making cheesy hearts with my hands soon...maybe.
Outfit details:
maroon scarf
vintage dress
Forever 21 boots