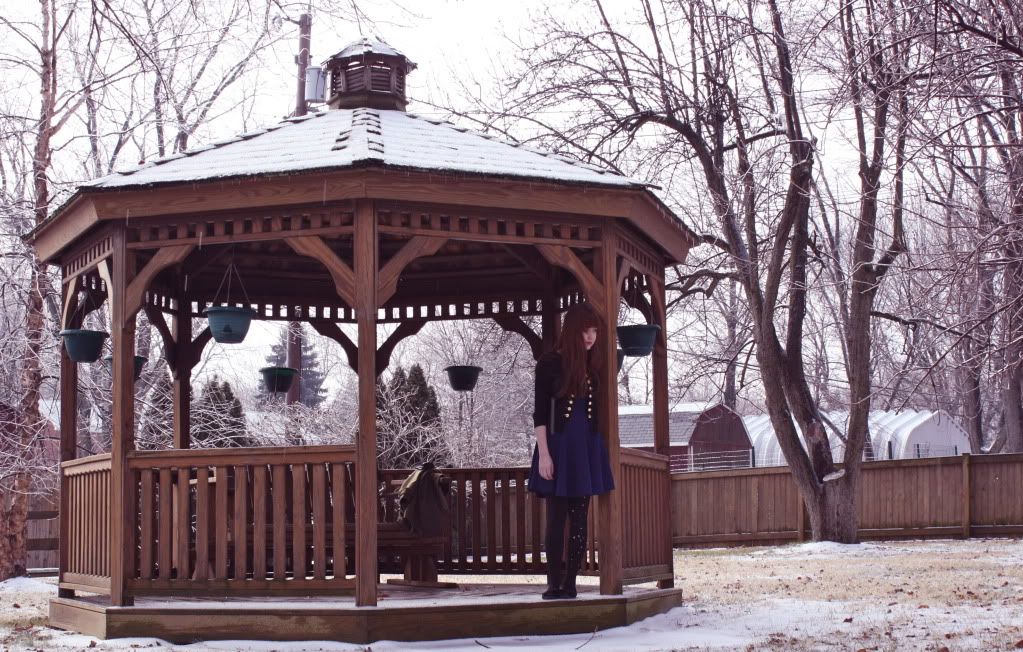 I visited an old college friend (okay, not so old but I love being able to use that phrase) up north a little while ago. Sadly, she came down with a bad cold while I was visiting, but it meant just spending much of our time indoors under a pile of blankets watching movies…which in my world is never a bad thing. One of the films we watched was Le fabuleux destin d'Amélie Poulain (it's rather an obvious favorite of mine, no?). In honor of the lovely Amelie, I thought I'd share some things that make me smile and others that make me scowl.
I dislike:
-people who push you with their carts at the grocery store
-bare feet on cold tile
-stereotypes & boxes
I like:
-people who talk passionately with their hands
-running the backs of my fingernails across fabric
-the way the world looks through rosy sunglasses
What are a few of your favorite and least favorite things?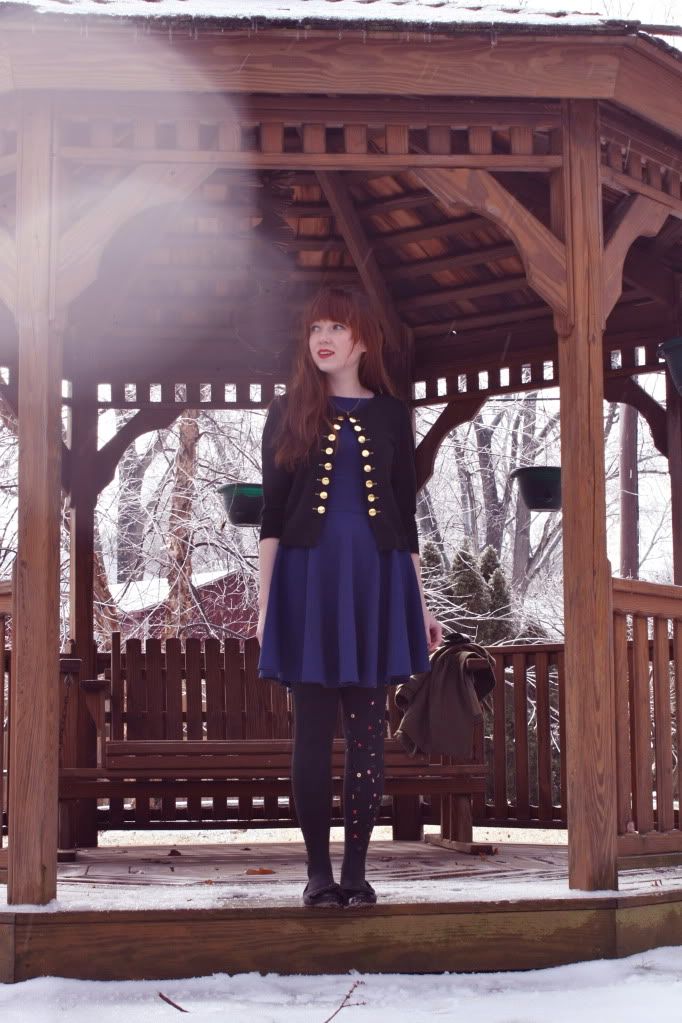 Outfit details:
ASOS dress
Bebaroque tights
MaraisUSA flats