I wear these tights all the time, but usually backwards so the stud detail is just a minor note. After all, I've heard a good outfit should make as much of an impression leaving a room as it does entering it. For today though to add some extra quirkiness to my look I wore them the correct way with the glossy black studs front and center. The added texture sort of mixes up what might have been a literal "geek chick" outfit; geek chic for the penny loafer heels and cardigan combination, not for the eyeglasses (because sporting frames to correct your vision does not make everything you wear geek chic).
Also, so madly in love with
these shoes
. With the front platform the heel height is pretty comfortable and the front flap means they're still nicely snug for my narrow feet. I usually wear lace-up shoes because most heels are made too wide and my feet can't stay in them properly. These aren't lace-ups, but I still feel quite secure in them: win-win. The fact that they remind me of librarians and octogenarians is just an added bonus.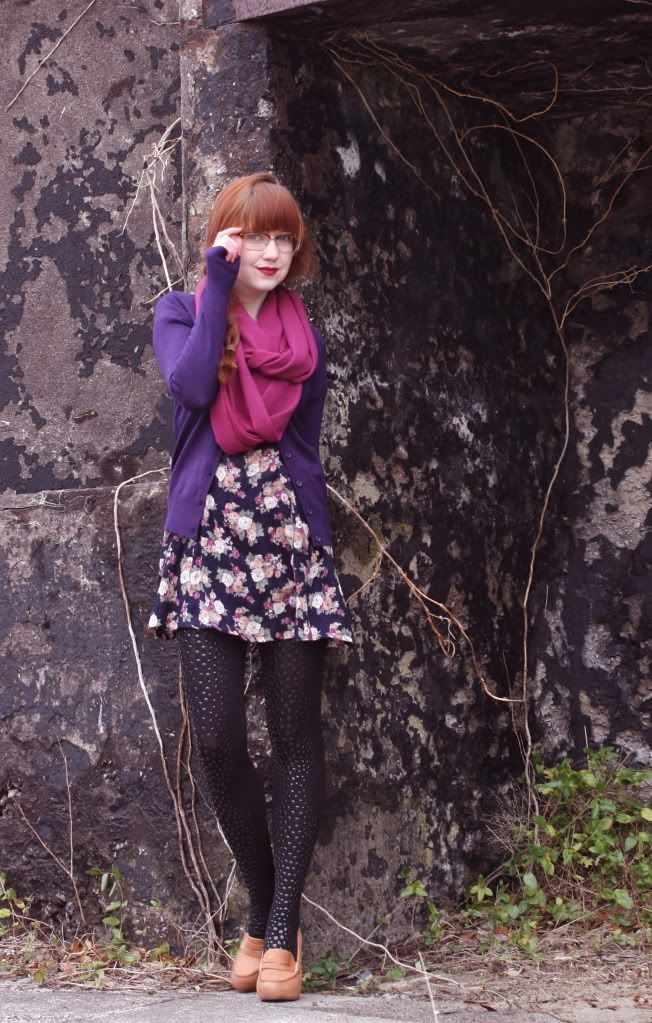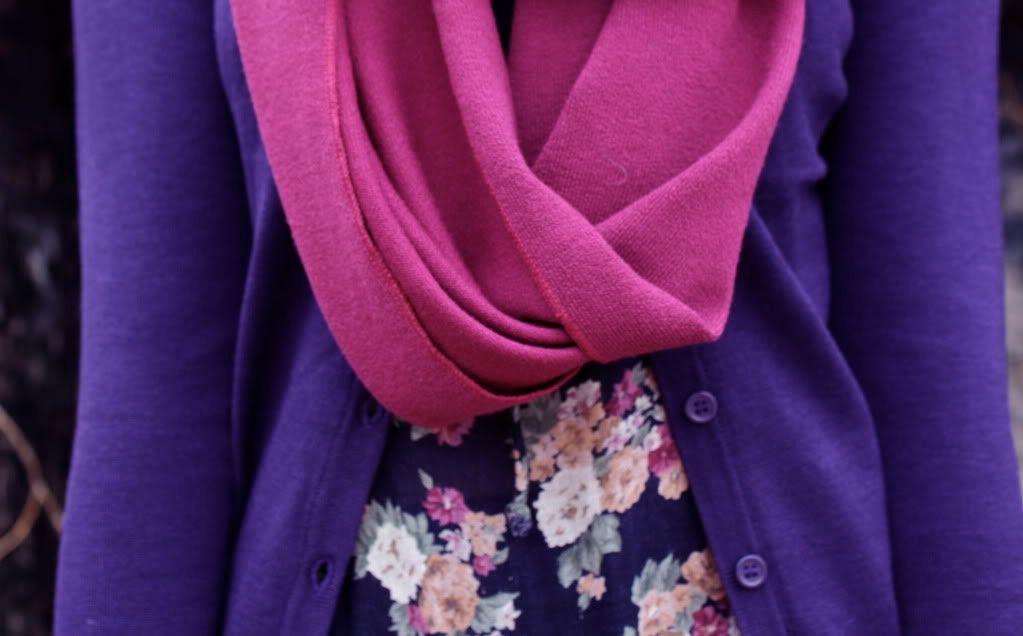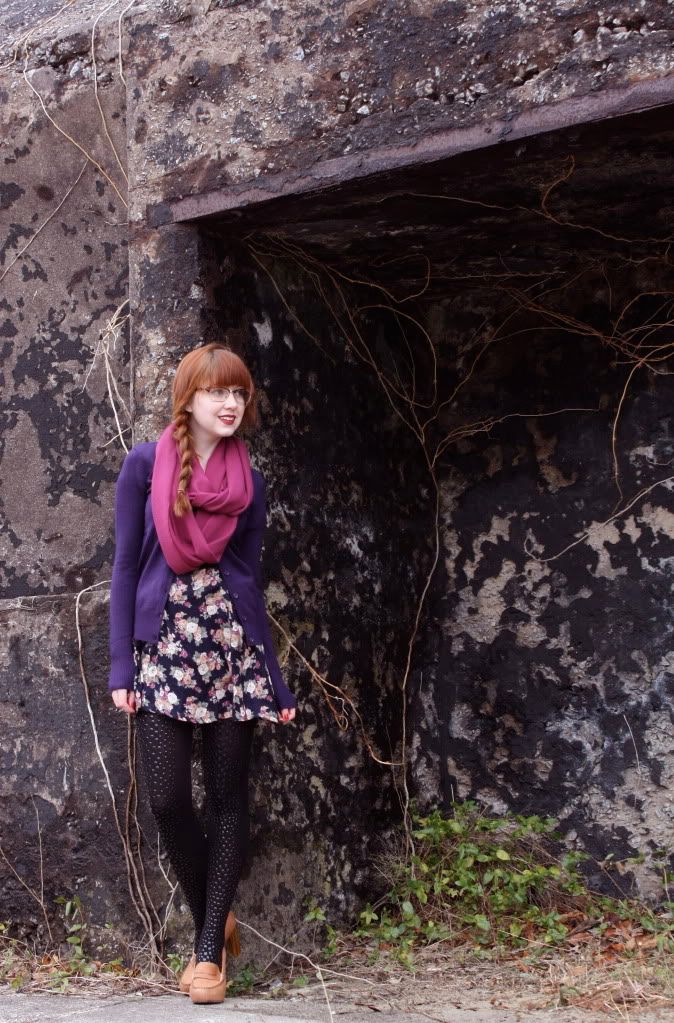 Outfit details:
maroon scarf
vintage dress