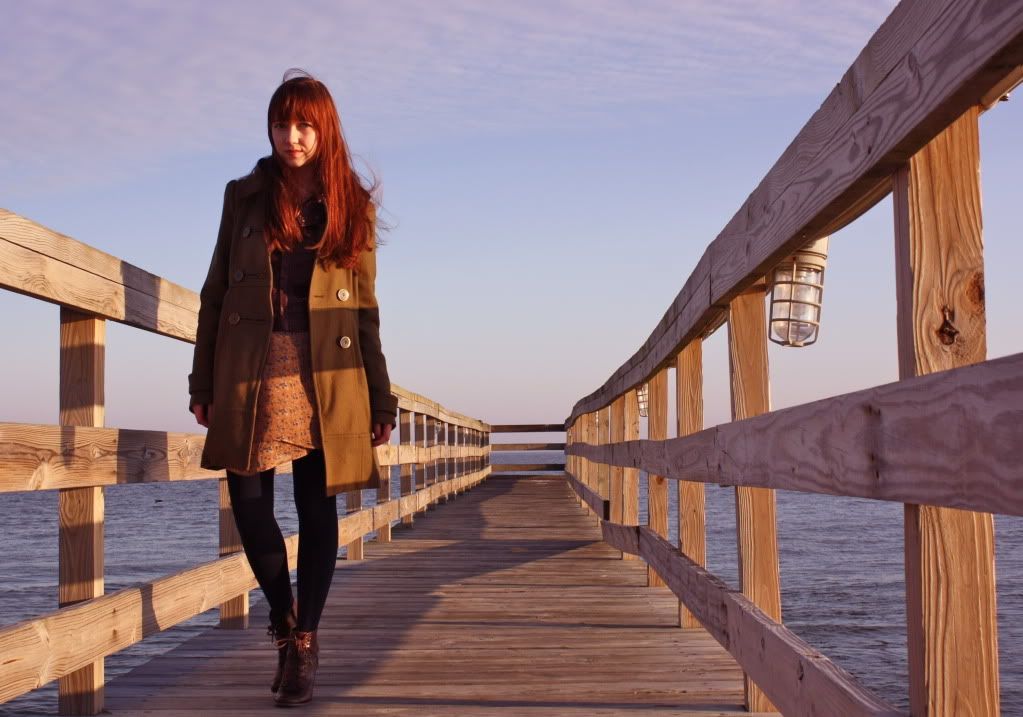 "I stepped from Plank to Plank
A slow and cautious way
The Stars about my Head I felt
About my Feet the Sea.
I knew not but the next
Would be my final inch—
This gave me that precarious Gait
Some call Experience."
-Emily Dickinson
The poem could be my life lately, figuratively and literally. I ventured out on the dock the other night; stepping out in pitch darkness with only the stars casting some dim light on the planks and shifting water. I don't know why I wander these paths at night other than to feel the wind against my skin.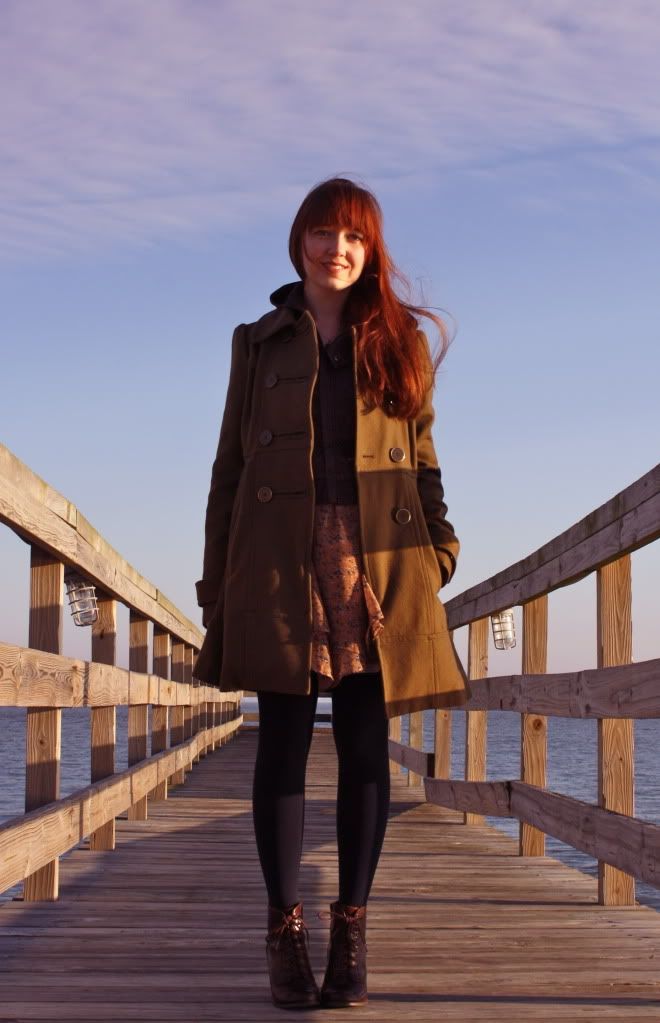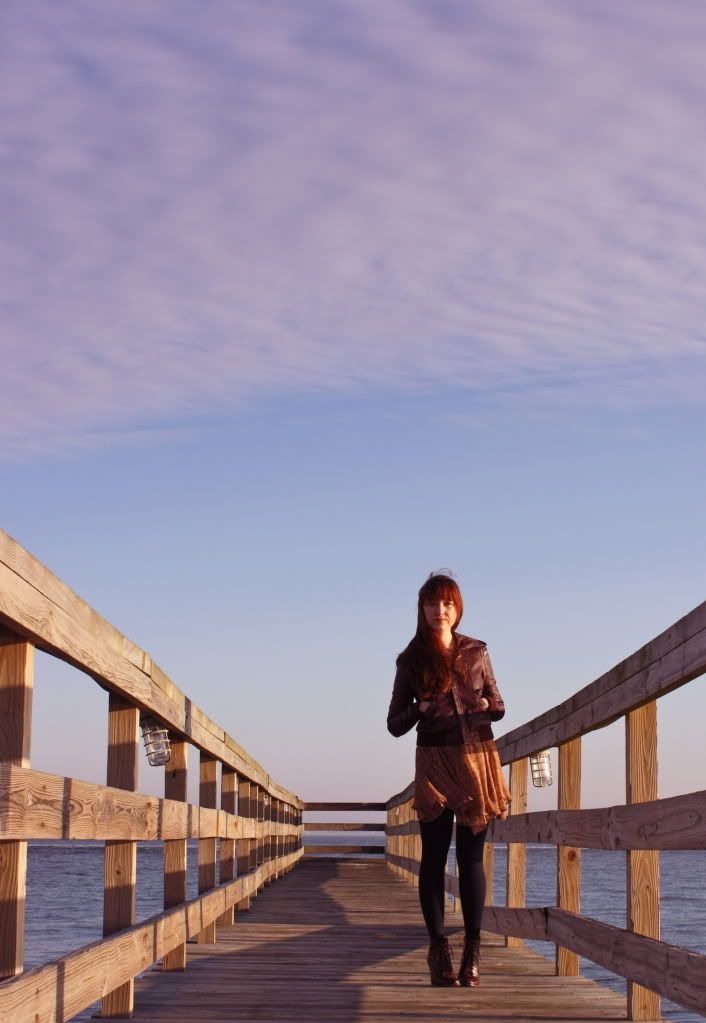 Outfit details:
UO bomber