I definitely go through phases in style and inspiration. At the moment, I'm feeling quite touched by the Pre-Raphaelite Brotherhood and not simply visually. The early doctrine of the group were expressed in the following four declarations:
1. to have genuine ideas to express
2. to study Nature attentively, so as to know how to express them
3. to sympathise with what is direct and serious and heartfelt in previous art, to the exclusion of what is conventional and self-parodying and learned by rote
4. most indispensable of all, to produce thoroughly good pictures and statues
I just really love those ideas and it rather nicely explains how I would like the photographs on my blog to be. There's something very powerful about nature that leads me out wandering alone, but while I walk by myself my feet step into the footprints of those who have come before. I feel a kinship with this Brotherhood, just as they wished to acknowledge the heartfelt art that came before them and inspired them.
P.S. The naturalistic crown is from my sponsor
Gardens of Whimsy
. I put it on my head the second it came out of the package and have hardly removed it since then. The colors are so perfect for my coloring and many of my outfits. Since it is on a headband it's super comfortable to wear. This is my third accessory from
Gardens of Whimsy
and I've been so happy with each one.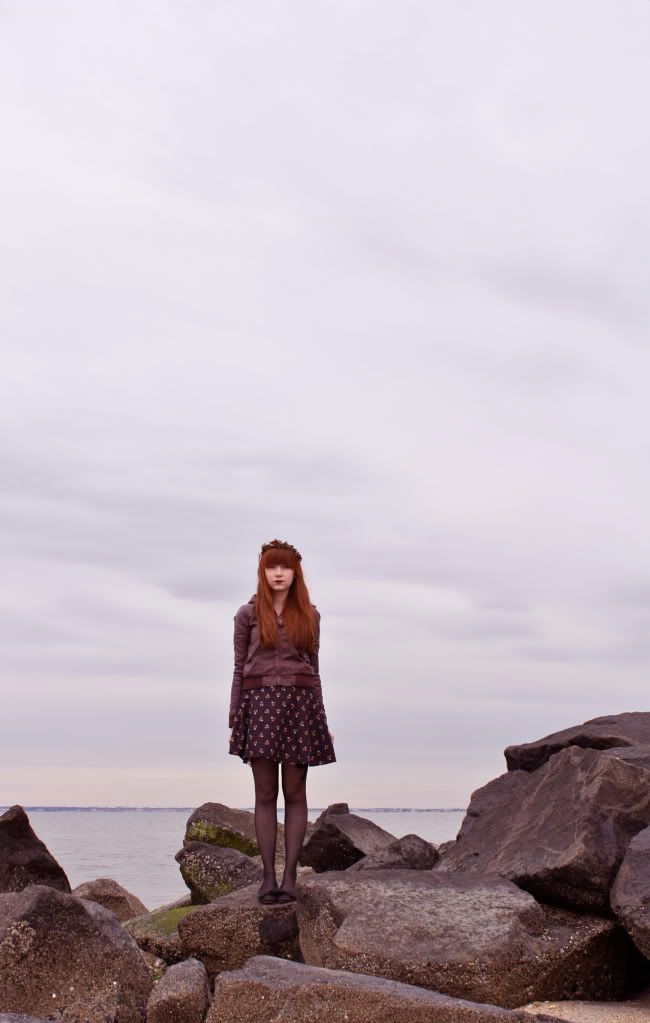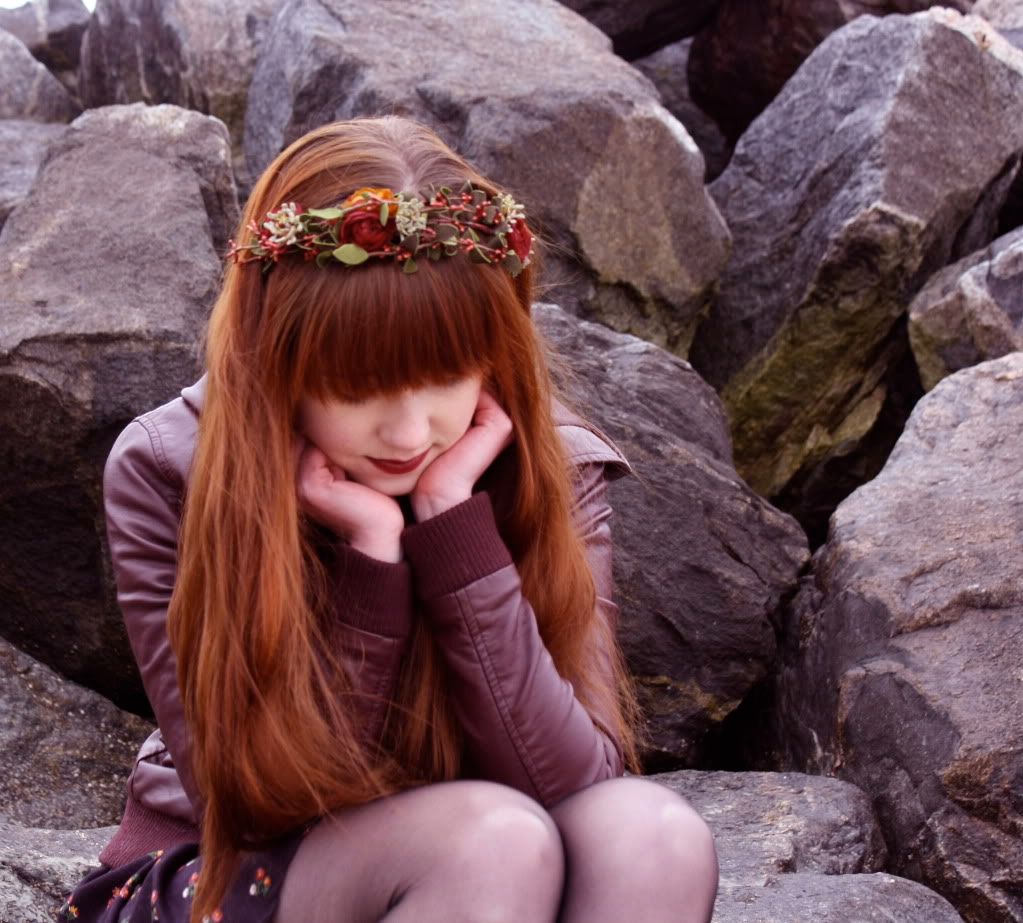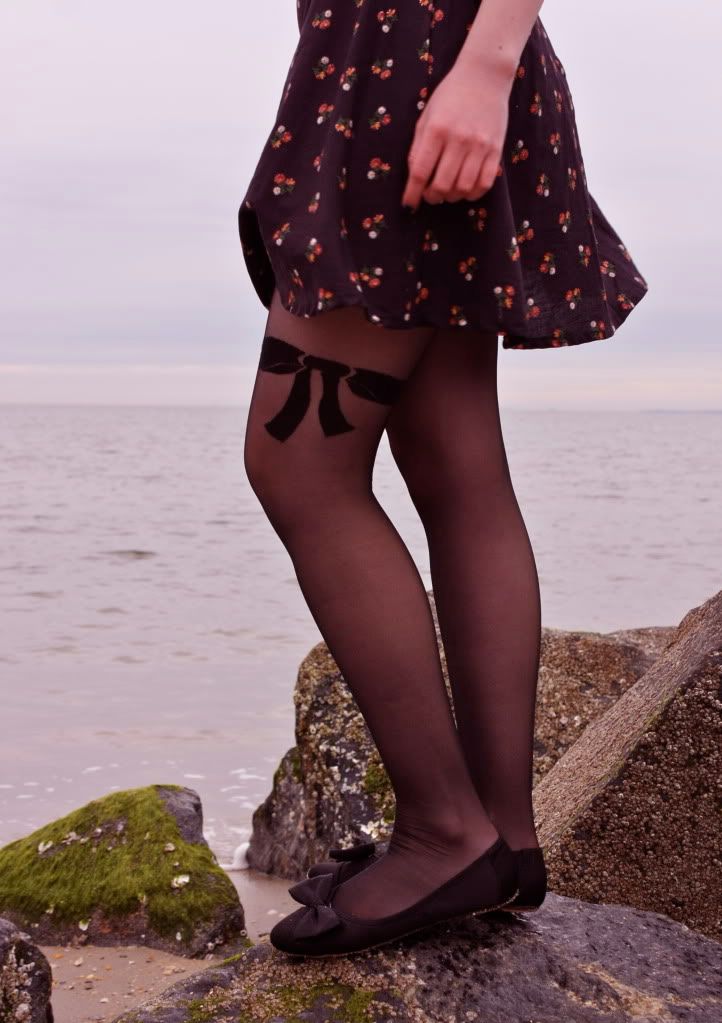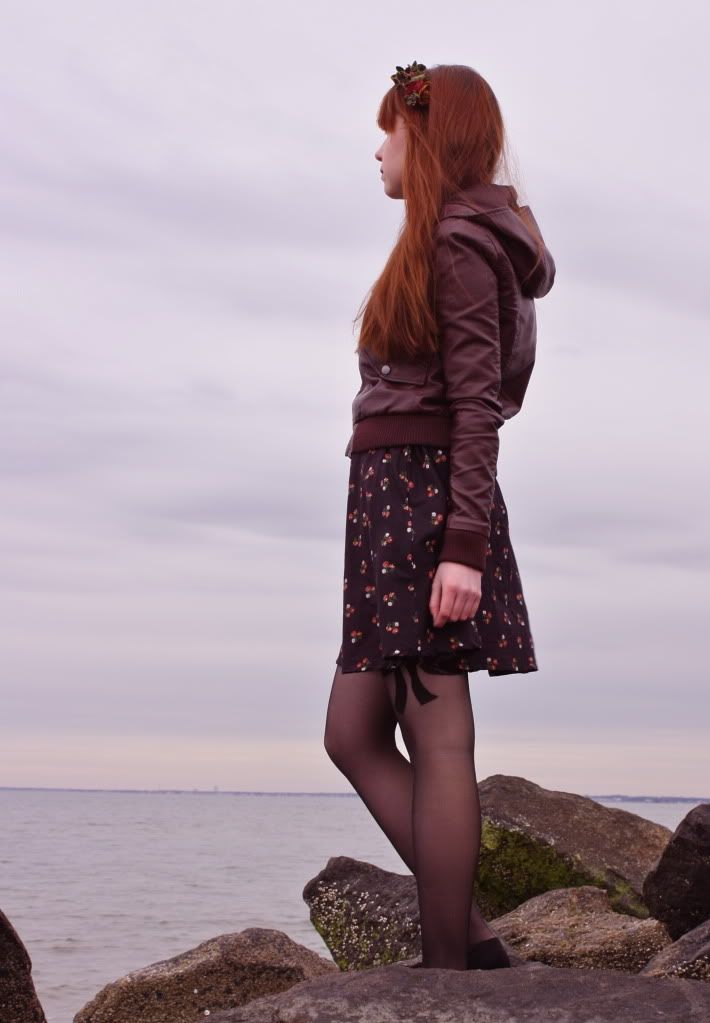 Outfit details:
UO bomber
vintage dress