Some people are just too sweet. During NYFW I saw this adorable brooch on Montserrat of AudreyHepburnComplex and voiced my admiration. She promptly unpinned it from her blouse and offered it to me. I attempted to politely decline, but was secretly pleased when she insisted on giving it to me. It's just too darling and I think it's inspiring me to dress more saccharine lately.
I have a strange relationship with colors...even that phrase should serve to illustrate that I think about colors in a way most people do not. I sort of anthropomorphize them, giving different ones personalities and characteristics. Because of this I've harbored some animosity towards pink and it's one color that other than appearing in a print, is not present in my wardrobe. However, lately my moods towards colors have been shifting and while I still don't see myself as a
pink girl
(in my unique imagining of the term), I'm trying to broaden my wardrobe palette with pastels. Even the term pastel makes me cringe a bit! However, I've been seeing so many girls wear pastels in a ways that remain interesting and decidedly un-preppy and I hope I can follow in their stylish footsteps.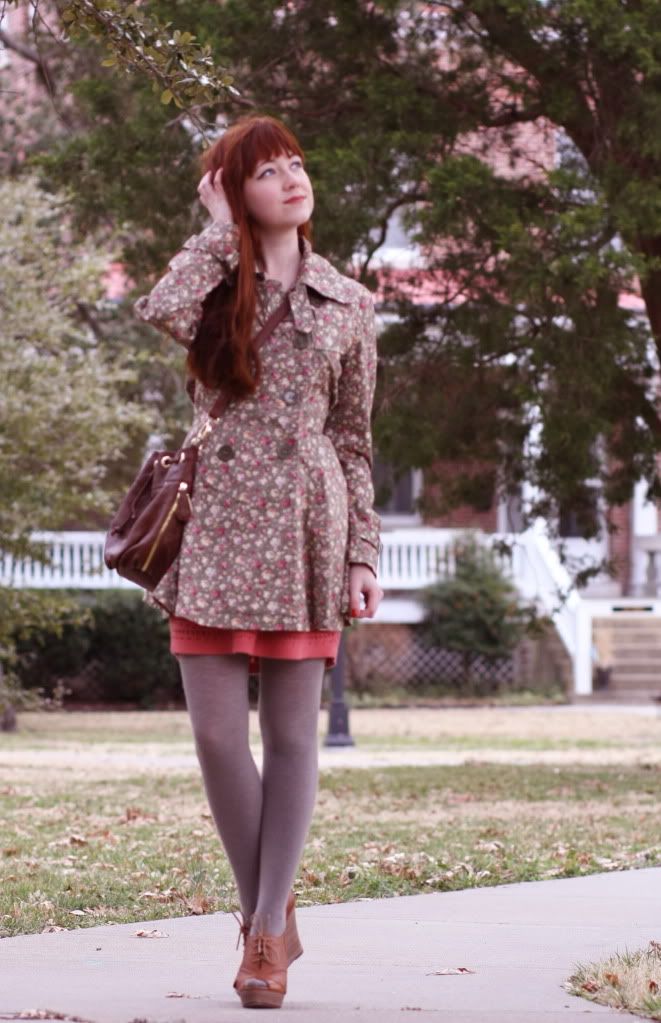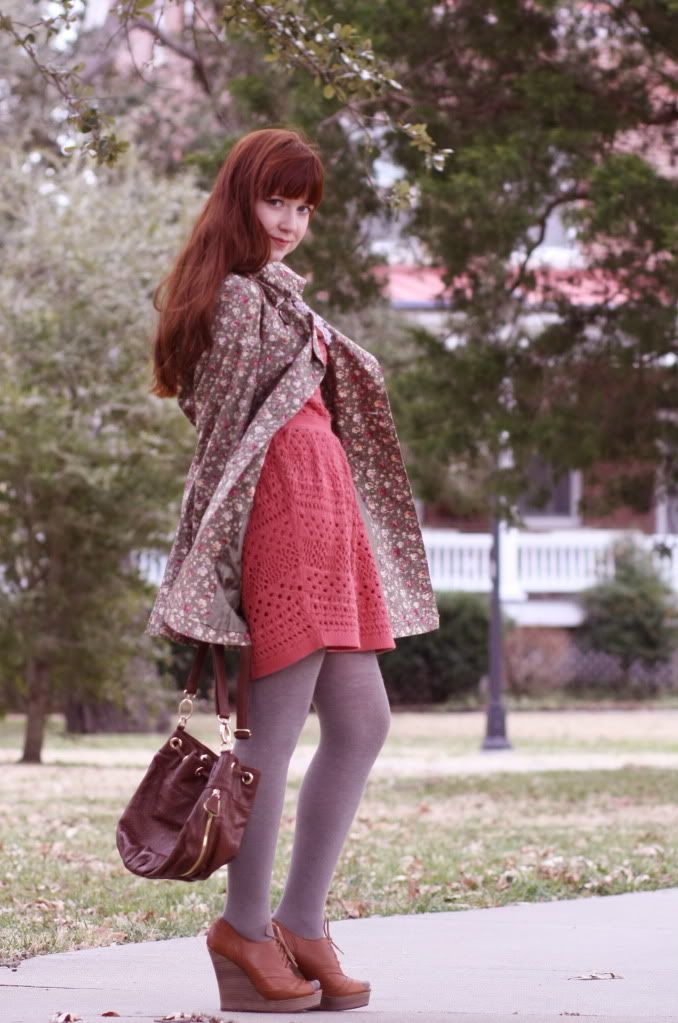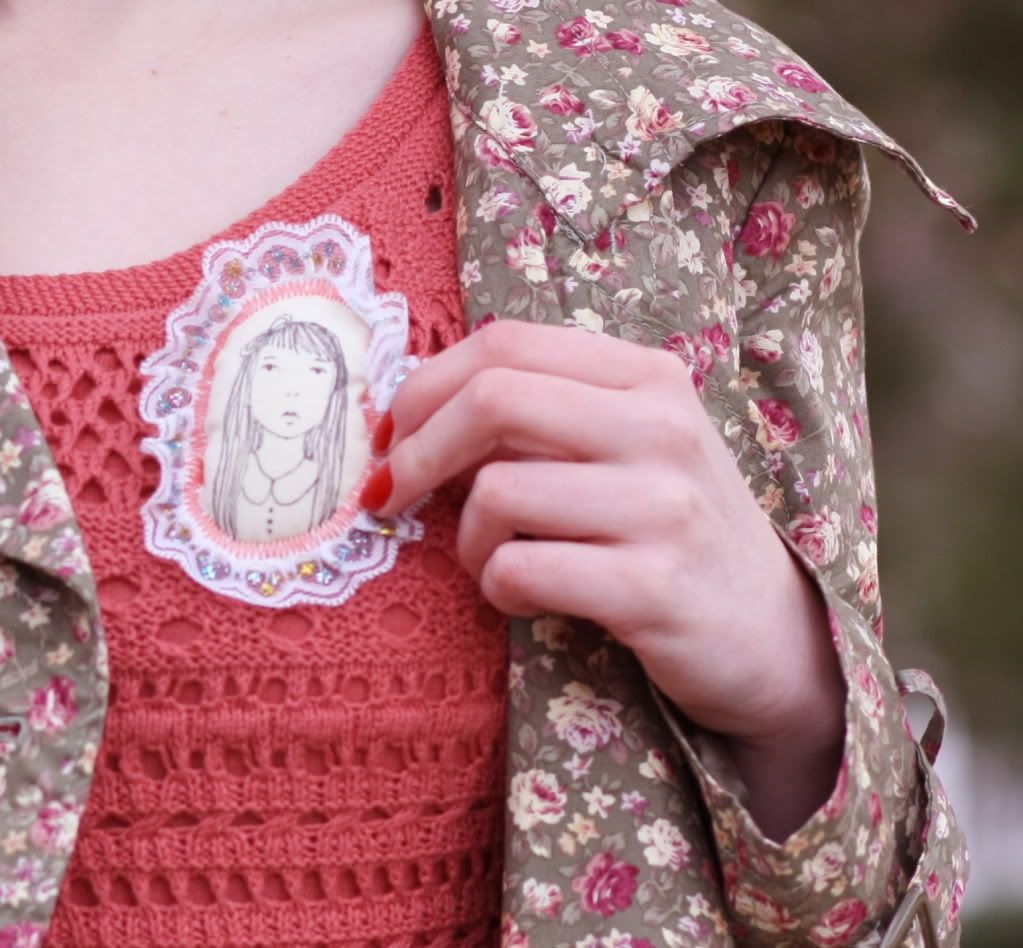 Outfit details: