As mentioned when I first debuted this dress a couple of weeks ago, I'm slowly collecting horse print pieces. One day I shall have a completely epic (slightly frightening in it's size?) collection of horse figurines, pictures, etc. I've actually been trying to get my parents to buy me a vintage carousel horse since I was very little, so I still have hopes that one day such a thing will dominate my living room, to amuse any guests I might play host to. At the moment my home is transitioning far too often (3 states in 3 years, soon to be 4?) for me to truly start building that collection. The worst thing about moving is packing things up and unpacking them at the other end. So a collection of miniature horses would really be a pain to box-up. However, I'm never afraid to collect clothes because I know they will be used and worn; they serve a function where a carousel horse merely collects dust and looks pretty. So for now the only horses I am collecting are ones that can be worn. I'm really pleased with this dress as well since it's a very easy piece to throw on. I also couldn't resist pairing it with another pretty pony: my horse clock necklace.
P.S. Interview/article about me over on the
StyleSalt
. The lovely interviewer, Sarah runs
styleNymph
which features some street fashion in Philadelphia!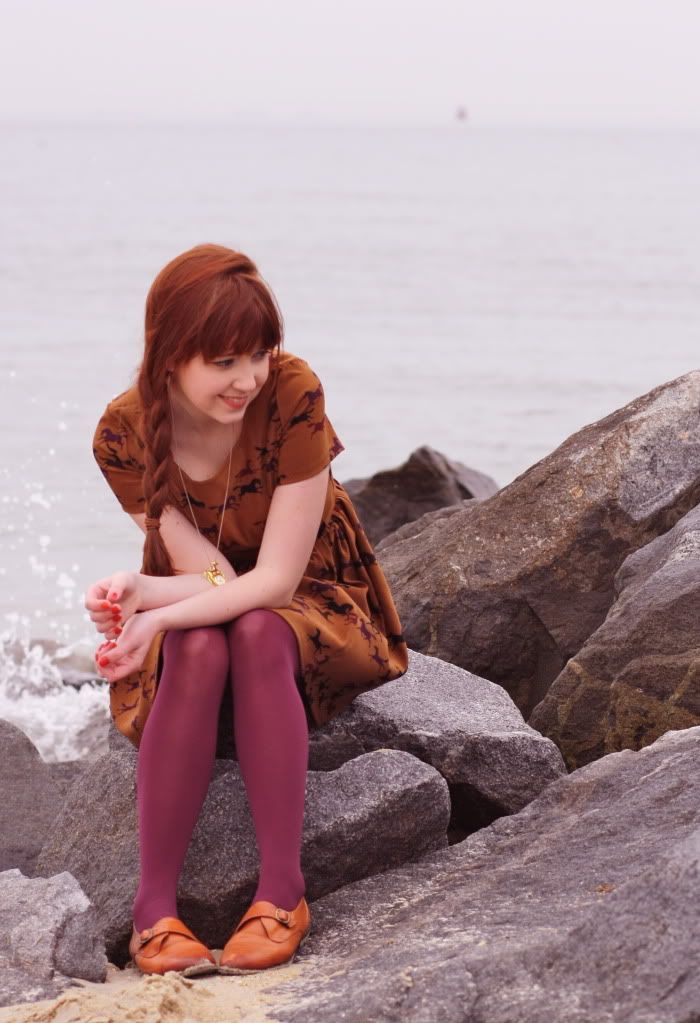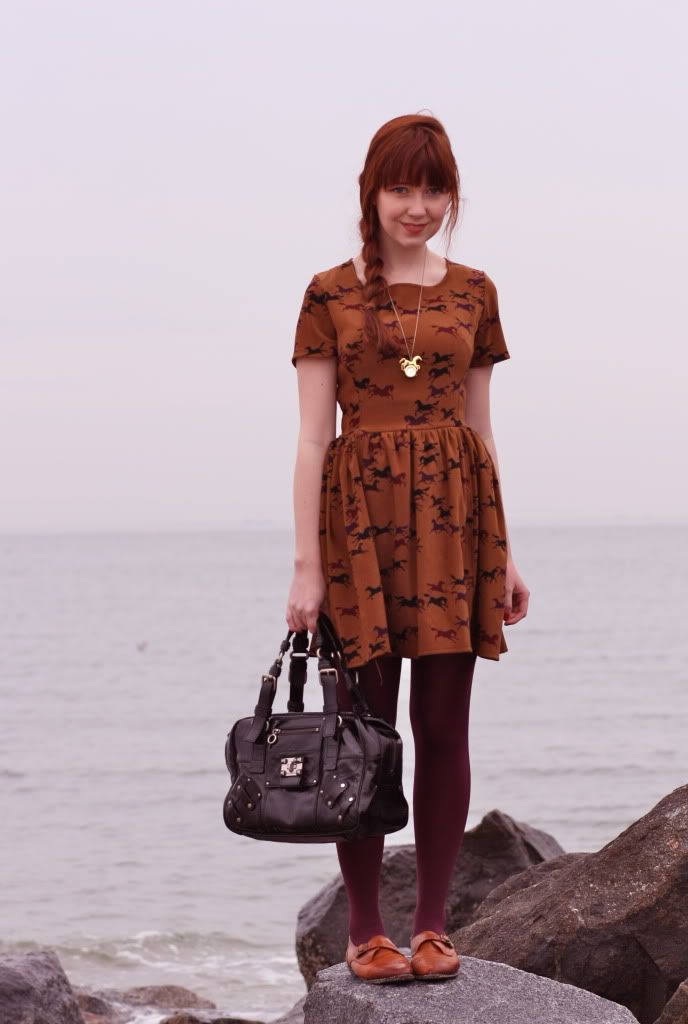 Outfit details:
vintage fur collar
ASOS coat
Target tights
vintage shoes