One step outside and the overpowering scent of gardenias leaves me light-headed. The pale blooms are wilting under the summer heat, but with their dying breath they flood the air with an intoxicating perfume. My mother has clipped buds from the dropping bush and scattered them around the house. A small piece of the outdoors welcomed into our home to stand beside shallow dishes filled with sea shells and sand dollars. I breathe them in until I grow dizzy and the heady scent conjures daydreams. I breathe them out and the scent lingers about me like a ghost.
P.S. The marvelous people at
Lauren Moffatt
(who I had the pleasure of meeting
during a studio visit in February
) spontaneously sent me this dress. This dress was actually on a wish list I made for spring and summer, so I am beyond thrilled to have it in my possession.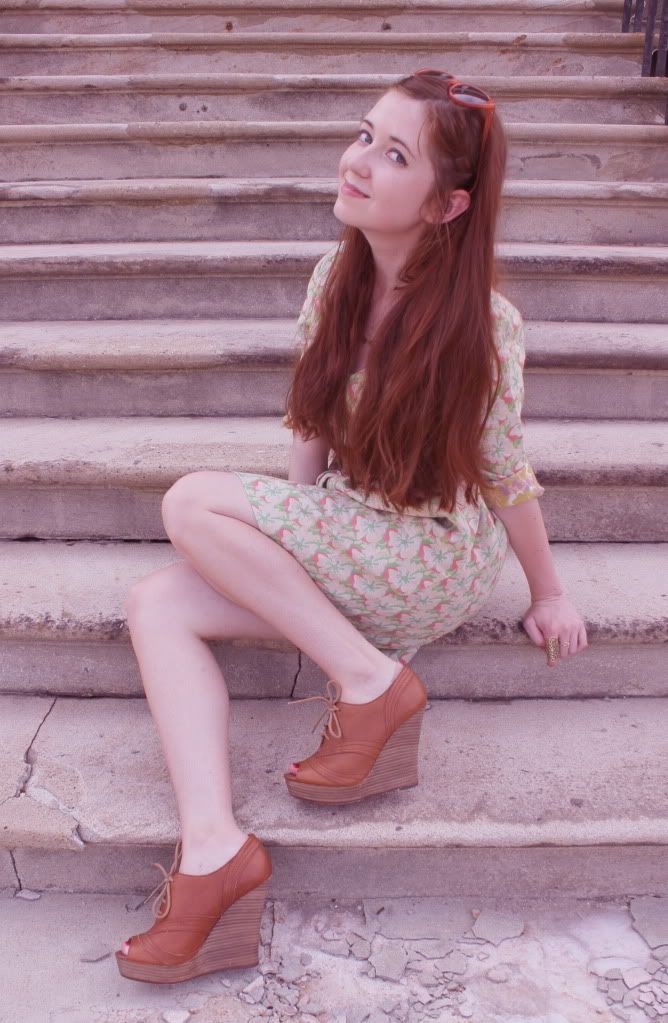 Outfit details:
vintage belt
Cheap Monday sunglasses
Illamasqua nail varnish in Gamma