So, it's been five years since I started this little old blog (the "old" endearment is becoming less and less ironic especially in this digital age). Five seems monumental for some reason; it's longer than I was in college or high school, subtract an inch and it's my height in feet, and happens to be my favorite number. I don't really know what it means in terms of the blog--I state this fairly often, but I'm amazed I have been blogging for so long (it feels like a much shorter period of time!) when I had never written a blog or kept a regular diary before. Still, I don't think today is really a time to wonder aloud about such matters but rather a day to be celebrated.
I have maintained my annual tradition of making a video just for this occasion.
Last year
in Virginia my father helped me shoot at night with sparklers--it was quite an undertaking as it was nearly one hundred degrees and breezy by the shore as we battled both wind and insects to shoot the short and sweet movie.
The year prior
to that in Washington State I shot the video on my own using my usual method of the tripod--it was a hot, bright day and I remember my camera overheated before I got all of the shots I wanted. Still the range roads I visited there were a beautiful backdrop and I even managed to get Mt. Rainier in one frame.
This year, in yet another state, I collaborated with my friend
Jon
on a video that excites me more than any of the previous ones. The night before we shot I jotted down notes in a journal I keep by my bed of shots I thought would be cool as I fell asleep. On the evening of our shoot Jon came with his own list of ideas and over the course of a few hours around some of my favorite places near my new home, everything came together really beautifully. He's been working tirelessly on the editing since then and I think the final product is truly stunning. I hope you all enjoy it.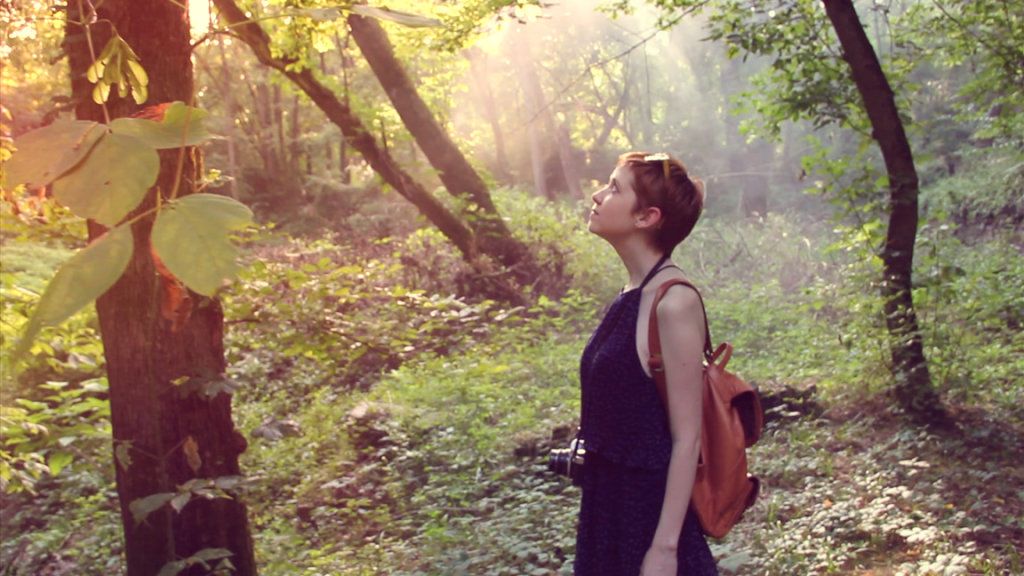 Outfit details:
Rebecca Minkoff backpack
thrifted flats