I was recently watching
a short film/documentary
(only 18 minutes long) from 1996 on a group of 13 year old girls in LA who identify as Riot Grrrls and are ostracized from their school. Their fellow classmates call them "dirty girls" (since they don't style their hair/wear make-up/buy into traditional feminine markers). It's really interesting since it's depicting the firsthand experience of young feminists who go against the norm; one of the girls is only in eighth grade. It even highlights their very personal zine...and then it shows their classmates and especially upperclassman at the same school talking trash about the girls. They're very cruel in a way that is definitely reminiscent of the high school experience, not in that extreme way that you see in television where the students form elaborate plots in order to torture fellow students, but in the more normal verbal barrage of animosity most teenagers experience at one point or another. There's one moment in the film where an older student says, "they're just thirteen." Unfortunately, none of the highly opinionated upperclassmen seem to take age into consideration and continue to berate the girls to the video camera. Now we can look at what the "Dirty Girls" are referencing--the Riot Grrrl movement but also violence against women, racism, homophobia--and realize how ignorant the upperclassman are in comparison. Anyway, the documentary really resonated with me, outside of feminism and larger social issues just the cruelty of kids towards each other and that struggle to find your voice. And while the Riot Grrrl movement isn't above critique itself, I find little criticize in young women struggling to learn and advocate for better awareness of various issues. There's an update on the so-called Dirty Girls
here
and thankfully they seem to have navigated into the waters of adulthood with grace and dignity.
Aside from all the more pertinent matters of the documentary it also features a track from a young Liz Phair titled
Batmobile.
That tune is just running around in my head on repeat and it seemed a suitable time to bring out this Japanese Batman shirt. (Side note: I really love clothes with Japanese writing, although this is in katakana since it's a foreign word and I find katakana nearly impossible to read, so it'd be much more preferable to wear clothes with hiragana/kanji...) Further kismet for this post: an appropriately heavily mechanized vehicle. This old tank is just hanging out by the side of the road in front of a Veterans Of Foreign Wars Affairs building. It was obviously too interesting to just pass by without snapping a few photographs. It really makes the perfect setting for my tee though doesn't it?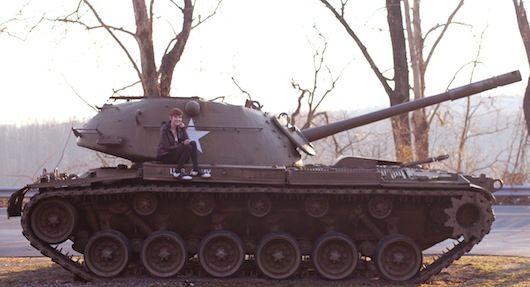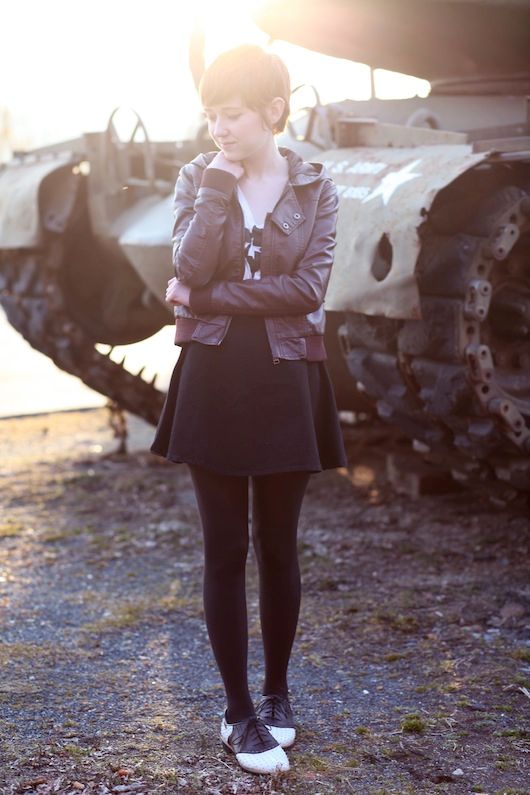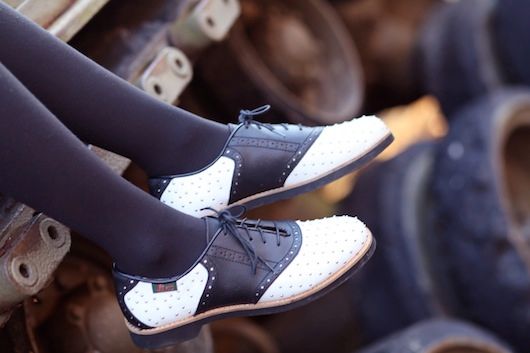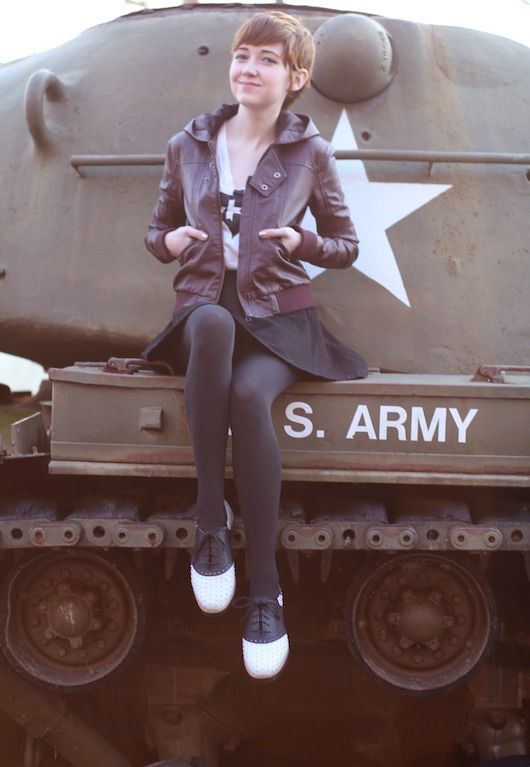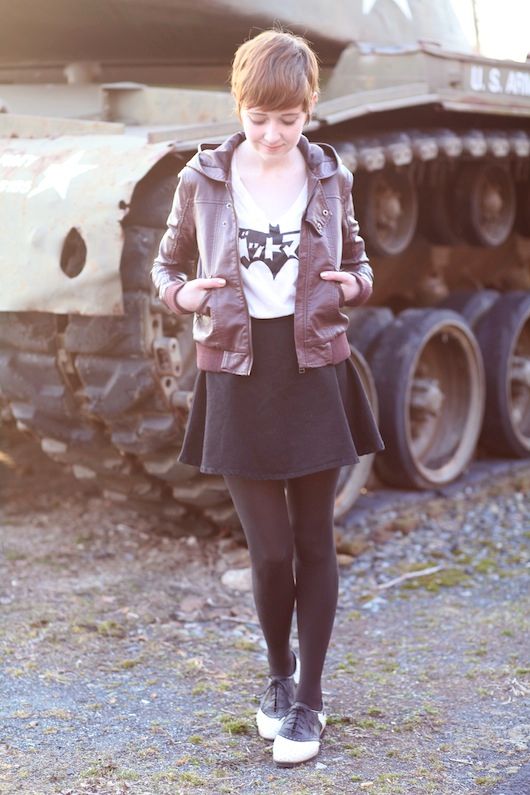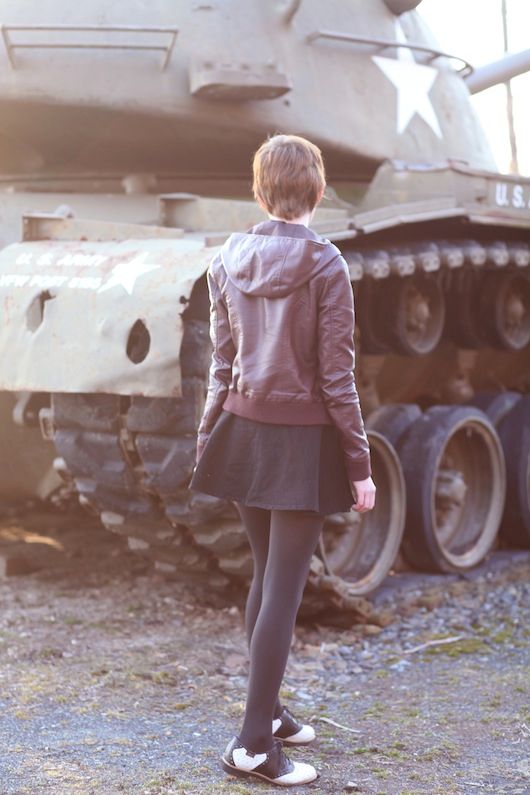 Outfit details:
UO bomber
Batman tee
thrifted skirt (similar
here
)