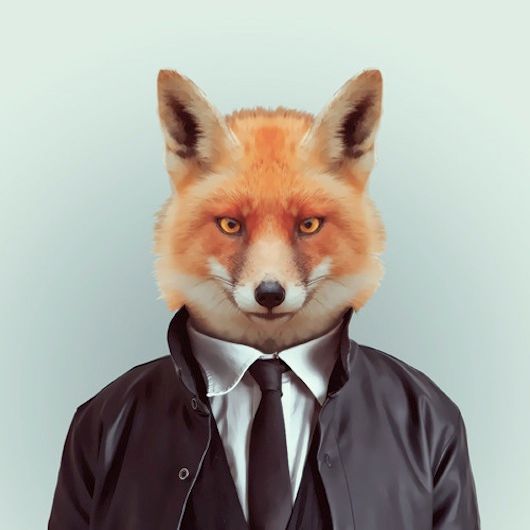 Filed under blogs you need to follow now:
Zoo Book
. It's a perfect blend of (mostly) menswear and animal portraiture. Is it sad that these creatures from the wild kingdom dress better than most of the young men I know? Also, the fox in the slick suit immediately made me think Fox Mulder, from the greatest television show of all time
The X Files
. Yep, I'm definitely addicted to this new blog.