A very brief overlook of some of my favorite resort collections from this season.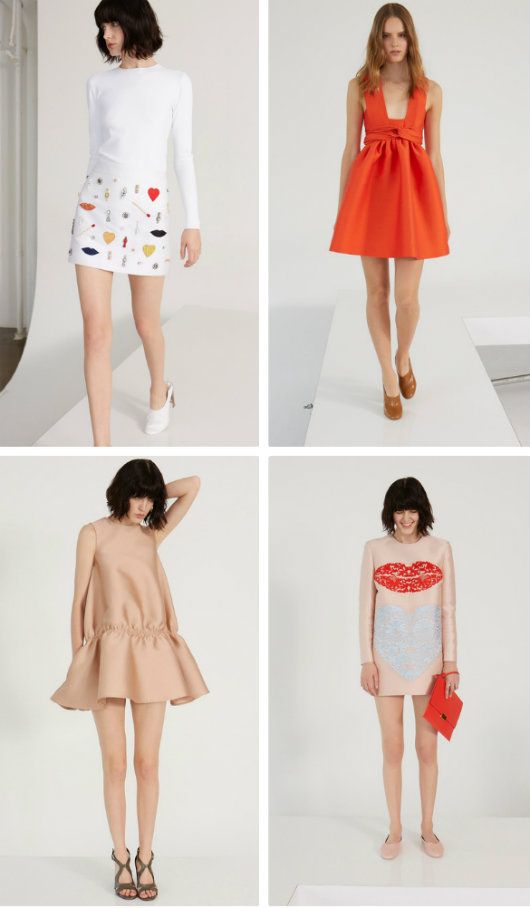 Stella McCartney's spring collection was inspired by "the sort of clothes a woman with a snake tattoo might wear." Ironically, much of the collection is light and airy embellished with a quirky mix of lips, matches, and hearts. Still, it is perhaps the neutral tones and clean silhouettes that echo that original inspiration while remaining fresh and light for summer.
The Valentino resort collection echoes the ease of the season. For day this means flat equestrian boots and chambray shift dresses with military and sailor details. It's the more evening pieces that really stand out in citrus bright hues of lace and macrame floral embroidery. My favorite is the monochromatic pink skirt suit with sculpted jacket--pretty enough for a modern Audrey.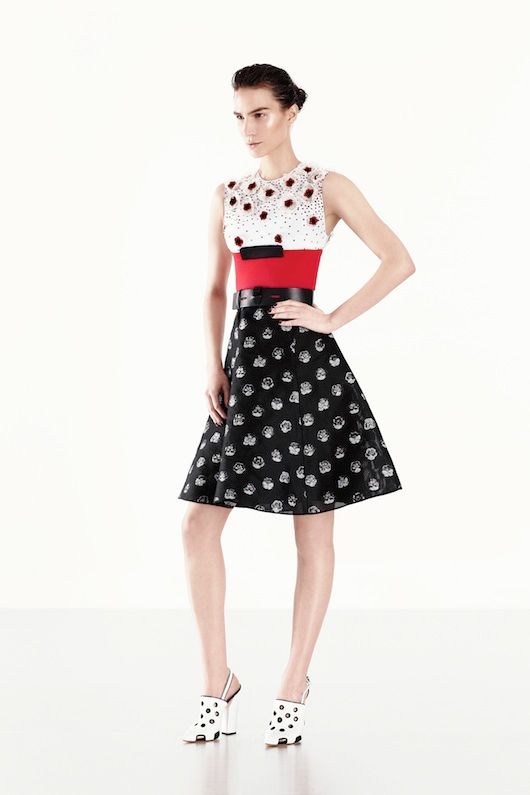 Parbal Gurung aimed for American sportswear with couture touches and struck gold. A mix of modern and retro touches this collection is ladylike without erring into fussy territory.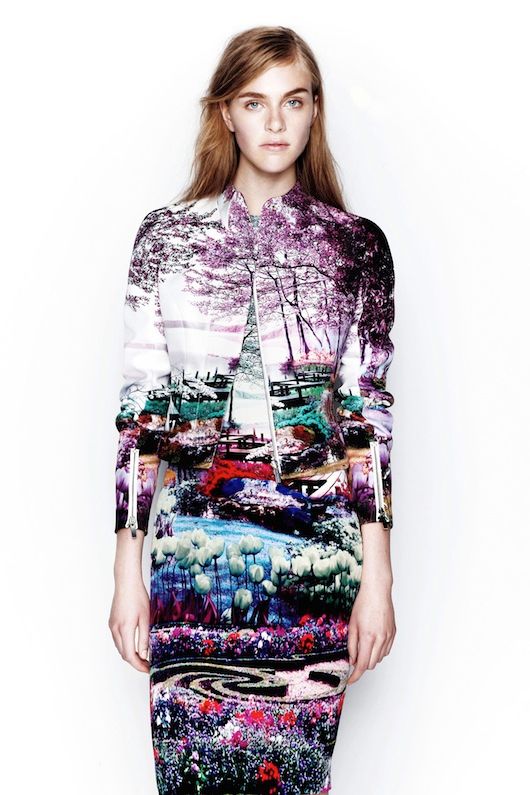 Mary Katrantzou stuck to her signature photo-realistic prints this season mixing architectural images with softer garden-based photographs. Toned down from the past are her silhouettes; simple silk jackets, sheath dresses, and ladylike longer length skirts are a huge change from her usual, structured pieces in often exaggerated shapes. Every look in the collection screams "futuristic ladylike."
pictures
via