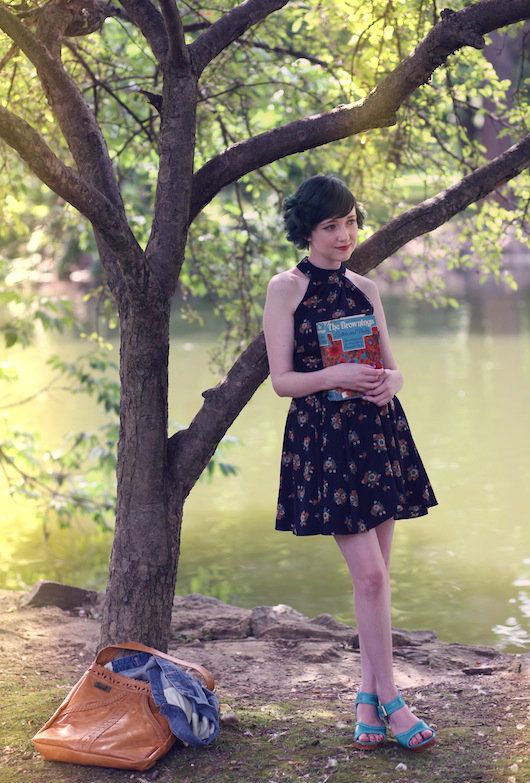 When I was shooting these pictures I started to think about how I naturally hold books--which is, I tend to hug them close to my body. From childhood on, I've always carried them this way, clutched close to me. I think it might have been a bit of a security shield when I was younger; a way of putting up some barrier between me and the world. Nowadays I still cling to my novels, wrapping both arms around them and clutching them to my chest but it feels as if I'm trying to hold a dear friend close.
Anyway, the book is old and familiar to me, but the shoes and bag are new thanks to my sponsor
BaliELF
. I'm pretty excited to have another pair of shoes that nearly match my hair this summer--the wedges are super comfortable as well so I think I'll be wearing them as often as I find pieces to coordinate with. Based on these shoes I'm already coveting a pair of their leather ballet flats, my favorite vintage pair is falling apart.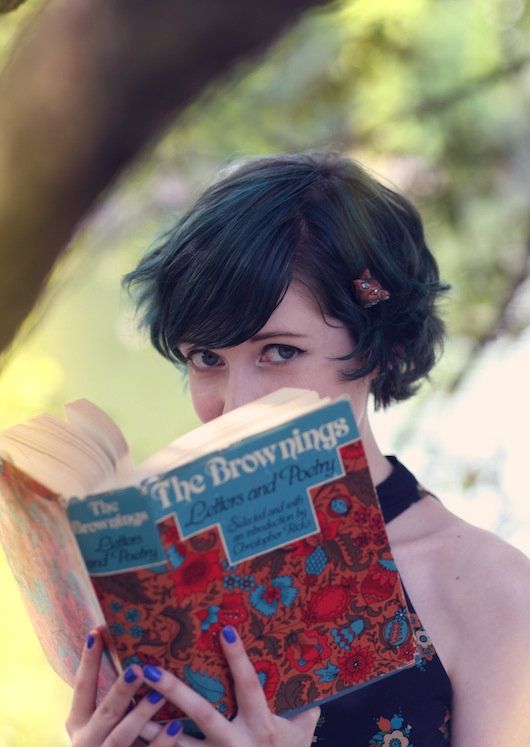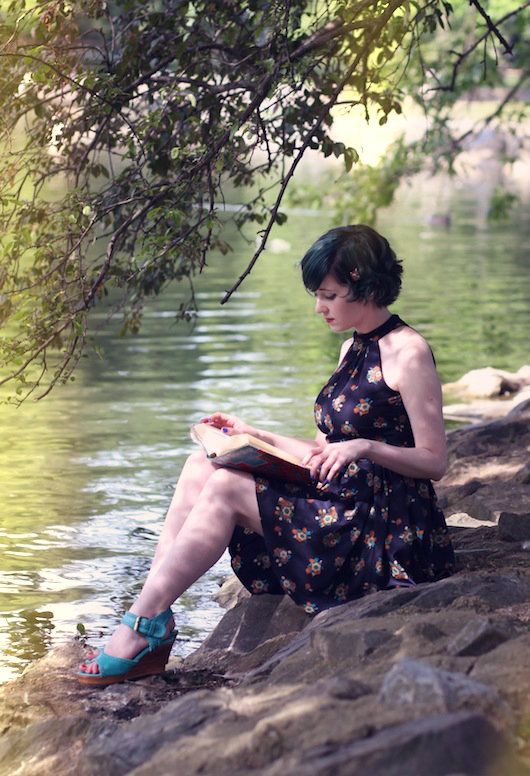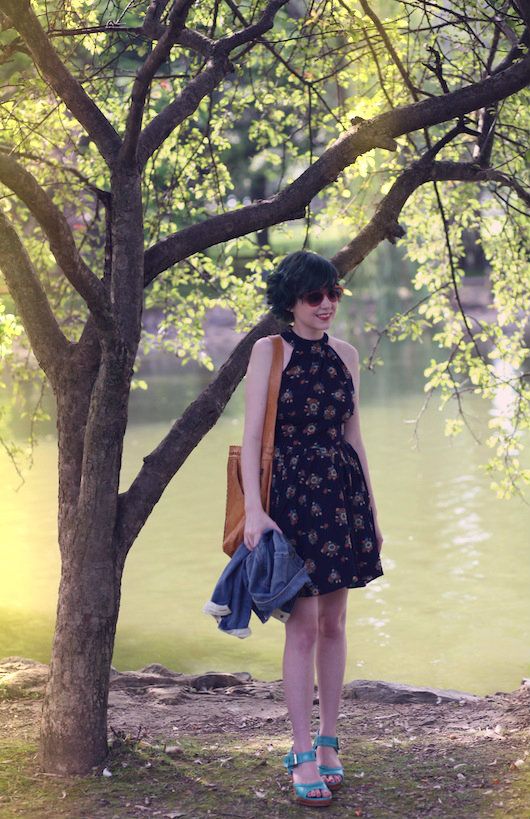 Outfit details:
Fred Flare dress (old)