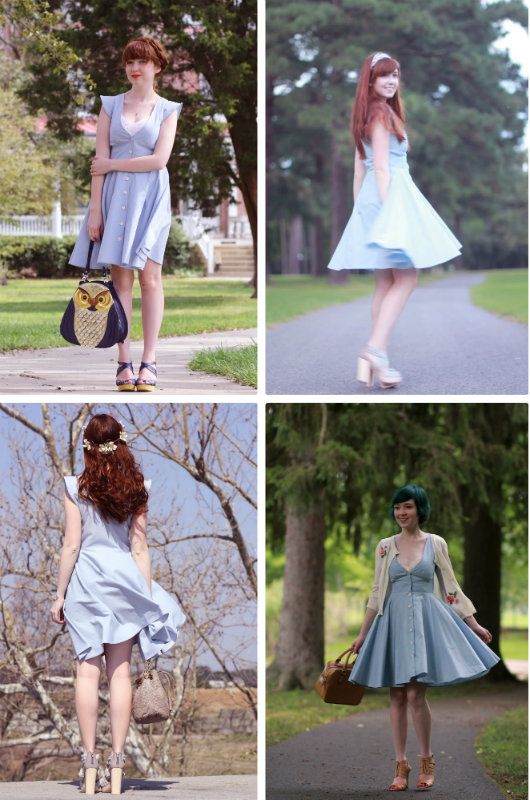 Previous outfit details:
one
,
two
,
three
, and
four
.
I nearly forgot I had this dress; it somehow ended up shoved in the back of my closet and not in it's properly color-coordinated section. I re-found it this summer though and immediately wore out. I don't know why I don't wear it more often, except perhaps that there is a lack styling inspiration for the dress. It has such a nice shape to it and the vintage glass buttons down the front are so decorative that it looks best on it's own. As obvious from the pictures, I think it's a wonderful twirling dress, even when you're merely walking the skirt just moves beautifully. Nina (the designer) named it
"The Crybaby dress"
and describes how it should be worn on summer adventures--which definitely sounds ideal.