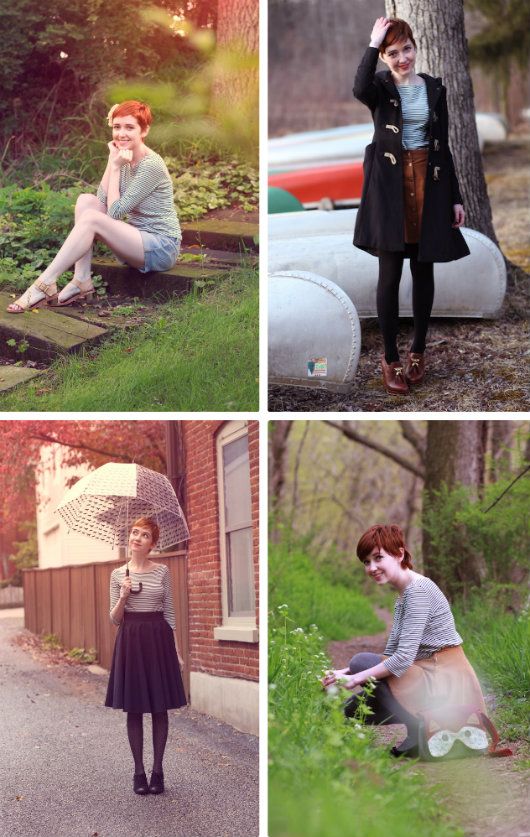 Previous outfit posts:
one
,
two
,
three
, and
four
.
A classic striped tee ends up on everyone's list of "must haves." My favorite is this thin dark green striped one has served me well for several years now; it's still in great condition despite being fairly old so I haven't found the need to invest in a new one. These are four ways I've worn it just in the past year--you can see a past remix of it
here
with five other ways I wore it. Definitely a classic.