It seems like nearly every post lately is prefaced with "this isn't my typical style" but I have been making an attempt to mix things up, so it's usually an accurate statement. Today it's leggings. As much as I love clothing with a celestial print, leggings aren't really my jam. It's that tiny gap between ankle and shoe that drives me a bit insane. I don't wear leggings as pants, so they're an alternative tight but unlike tights they cut the line of your leg shorter, which is something I always avoid as a petite person. I'm 5'1" it's factually accurate to say my legs are short, but they don't have to look that way, no? Still I do love a constellation print, so I couldn't pass
these babies
by. When it's colder I can wear them with socks, tucked into boots eliminating that little skin gap I loathe so much. On this day it was quite windy, but not quite boots weather and the leggings were a wise choice considering how much my skirt got blown around!
In a way this outfit sort of feels like what you might expect a girl with teal hair to wear. Loads of black, a more modern style of galaxy print and leather jacket. A sort of pseudo-rebel look. I don't dislike the style, but I tend to think that the off-colored hair is more interesting in juxtaposition. Teal hair and a vintage dress, or grandpa cardigan; innocent seeming clothes with rebellious-seeming hair (to certain generations at least). It's interesting how clothes do have such a persona to them, like the number of connotations to a leather jacket. Like Sandra at the end of
Grease
shedding her cardigan and slipping into skintight spandex and a leather jacket. Anyone who has seen the movie/play knows it wasn't a mere costume change. They aren't clothes, they're a message.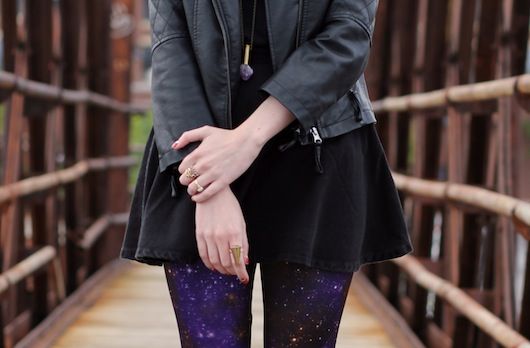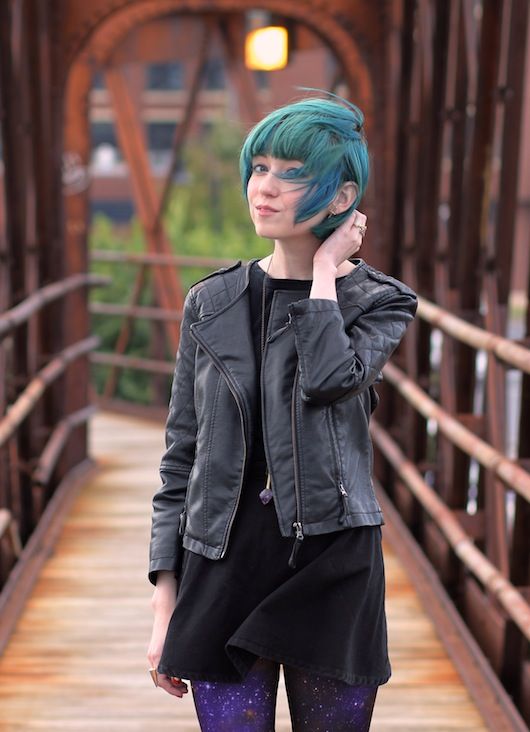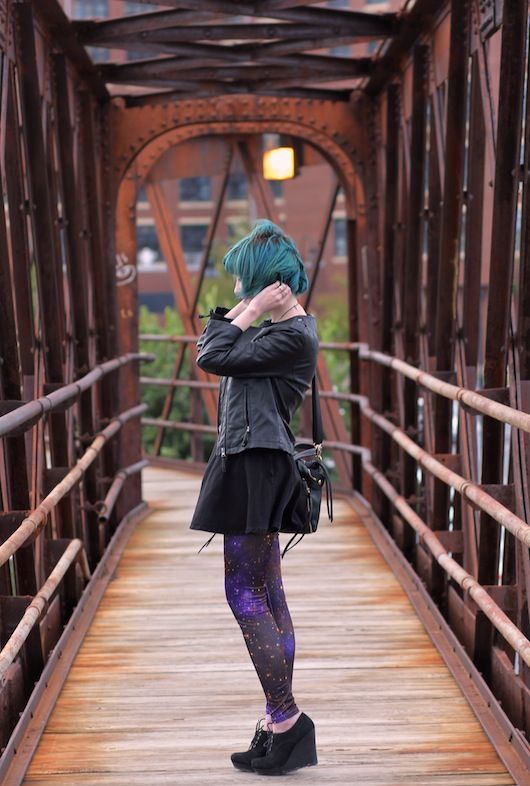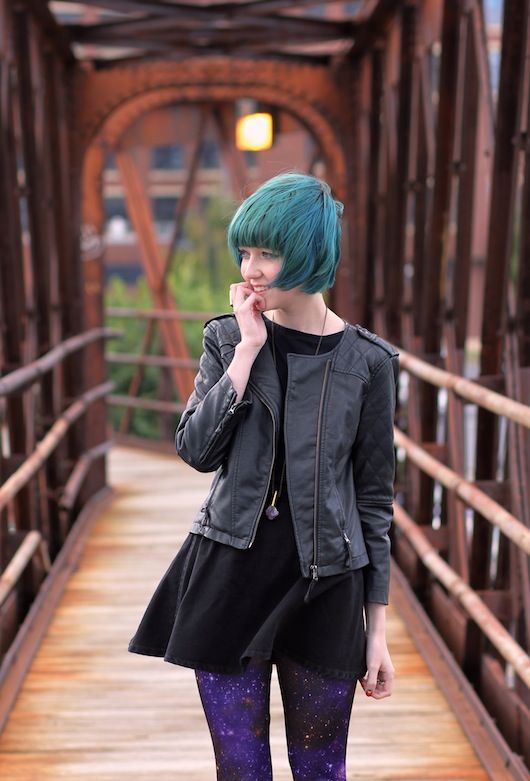 Outfit details:
*pictures by Tracy