Previous outfit posts:
one
,
two,
three,
and
four
.
This week's remix is not just one for clothes, but hair. As I was going through my archives trying to figure out what item of clothing to feature this Sunday I kept coming across dresses that I wore this summer with my teal hair and then repeated this fall with red hair. It's interesting to see everything side-by-side, not just a dress remixed as a blouse but how the color of that item interacts with my hair color and vice versa. This almost works as a summer to fall remix (how to layer lightweight dresses), but the real layering for seasonal weather has only begun...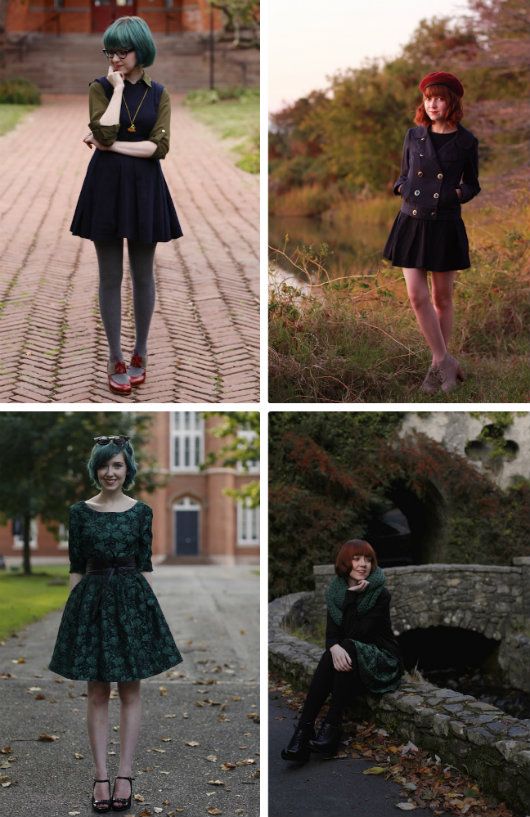 Previous outfit posts:
one
,
two
,
three
, and
four.