I've worn these mittens a lot this winter mostly because I can't find my other warm ones. I have my leather-like red ones with the bows, but they offer very little in terms of keeping my hands warm and I was recently given a cute pair of fingerless mittens but I like more coverage on cold days. Which means most days these furry-faced ones are my only viable option. Good thing they're grey and go with most ensembles…as long as you want to cute-ify your outfit. I'm still debating what sort of animal they're supposed to be: dog? mouse? It's rather like my grey earred hat too, people usually suggest it is a bear or mouse.
The title of today's post comes from one of my favorite descriptions of a character in a novel; I often use it in my bios on the web and I think people usually assume it means I'm a rather mousey perso, but it's not just that. The full quote is "[she was] a quiet mouse of a girl with grey eyes that hold secrets like the sea" and it comes from Madeleine L'Engle's
Certain Women
. That title is from another quote, this time biblical; Luke 24:22 "and certain women astounded us." I'm sure fellow book addicts like myself will agree there are certain phrases you stumble across that stick to you in a powerful way. I remember reading that line "a quiet mouse of girl" and something inside me saying "yes yes yes."
Certain Women
isn't my favorite novel by L'Engle but there are lines in that book that are forever branded on my mind and had a profound effect upon me.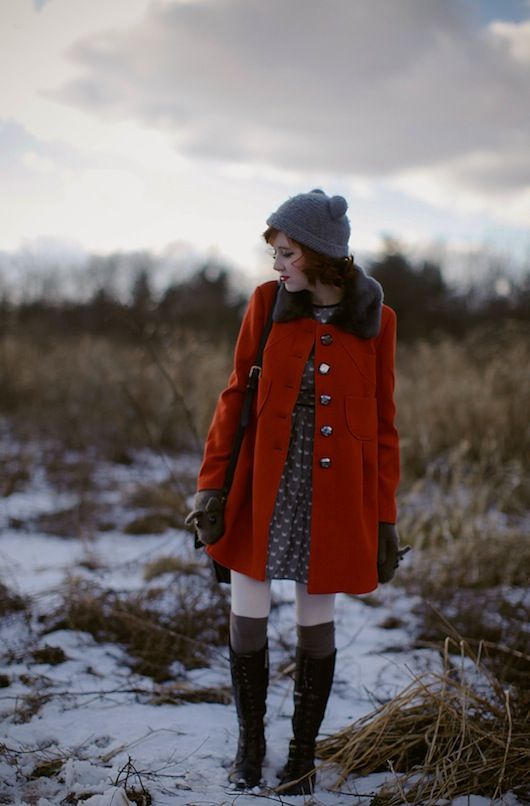 Outfit details:
UO hat (old)
vintage Coach purse
UO mittens (old)