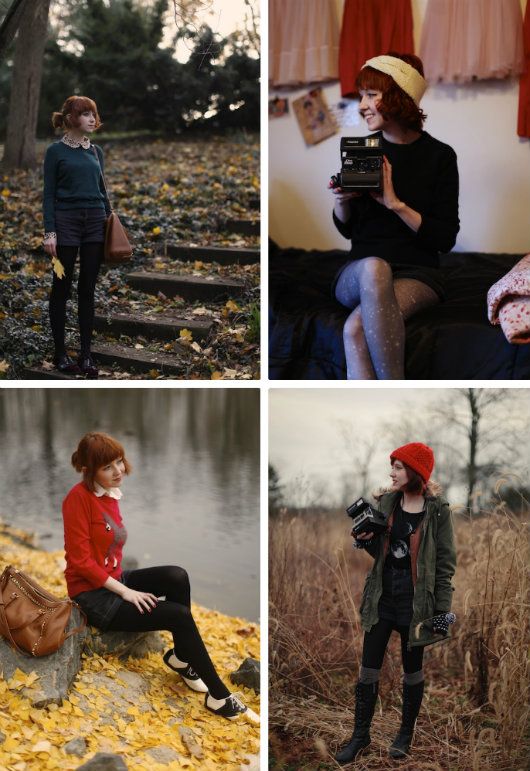 Previous outfit posts:
one
,
two
,
three
, and
four.
It's been a couple of years, but this fall I started wearing shorts with tights again. To me, choosing to wear shorts again is a shift of preferences from the more ladylike ensembles to "adventuring" clothes. Although still rather prim and proper in the way I tend to style them, they offer more mobility and make me want to go out exploring. Anyway,
these shorts
are pretty awesome and I'm certain I'll keep the look going into the spring.