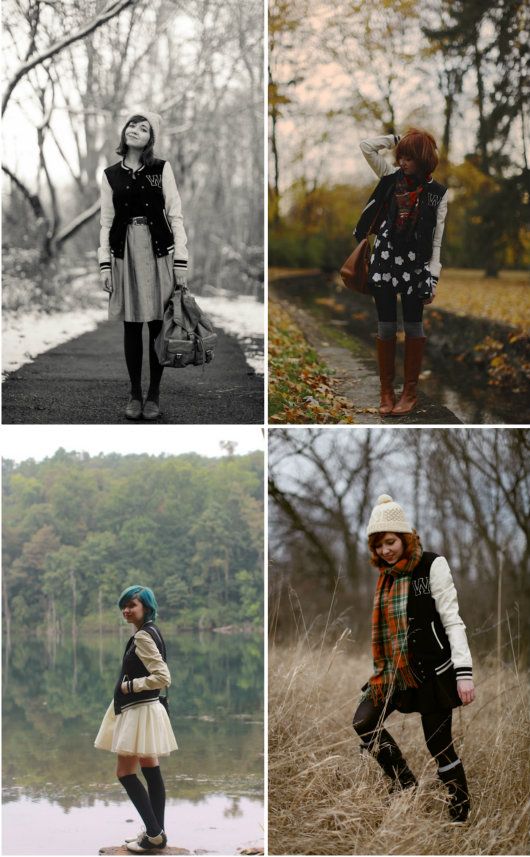 Previous outfit posts:
one
,
two
,
three
,
four
, and
five
.
I didn't have much opportunity to wear this varsity jacket I purchased last summer before it became too cold for an outer layer, but it's still becoming one of my favorite jackets. I found mine at H&M but I've seen
similar styles
cropping up elsewhere and it's definitely a classic style that will be sticking around for several seasons. I like the juxtaposition of it with some of my fuller, more feminine skirts since I never was very athletic and always feel like a faker when I try head-to-toe sporty wear.