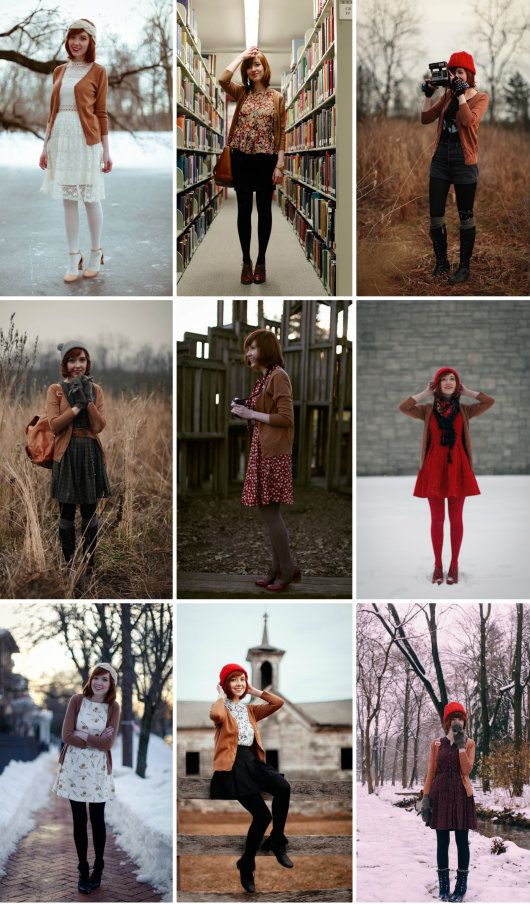 Previous outfit posts:
one
, two,
three
,
four
,
five
,
six
,
seven
,
eight
, and
nine
.
I have this bad tendency to not own many neutrals or those so called "basics" for every wardrobe--my best white blouse is covered in writing, the closest I have to black trousers is a velvet pair, etc. Most of the time it doesn't seem like a big deal, but then when I do get a basic cream sweater or brown cardigan I wear them so often I immediately wonder why it took me so long to invest in them. For example, when I got
this light brown cardigan
I never knew it would become such a go-to, but I hardly know what I was wearing before it.