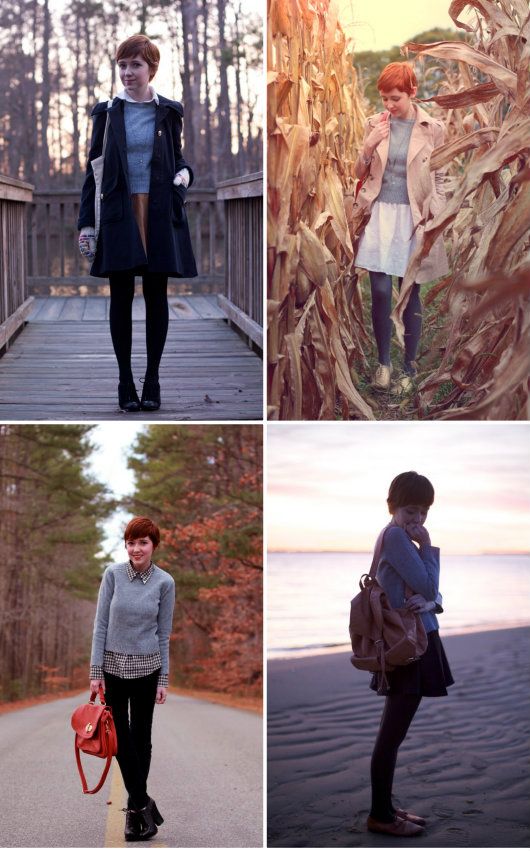 Previous outfit posts:
one
,
two
,
three
,
four
, and
five
.
I've mentioned this before, but I'll repeat myself: when I stock up on sweaters I usually buy from the
children's section at J Crew
(preferably when those are on sale too!). In addition to being a high quality sweater at a lower price point than the adult section, I really like the fit of these since I am quite petite. They're boxier than sweaters cut for women, but I love the length and overall fit, so I have a number of these in a variety of colors. For reference I'm 5'1" and this sweater is a children's boy's size 10. My basic black Crew Cuts sweater still gets worn to death but I only remembered I owned this light grey/almost blue one when I was pulling together the top outfit with my new
Alexandra Grecco
skirt.