details:
Crew Cuts jacket
,
peach dress
, vintage scarf, old heels, FOSSIL purse (old,
similar
)
details:
peach dress
,
wit & bloom flower crown
,
Choies purse
,
UO shoes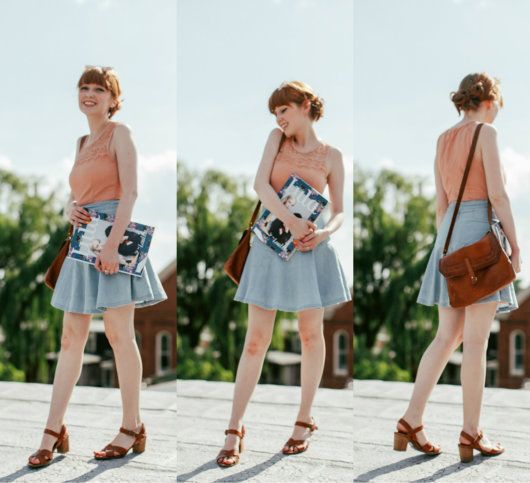 details:
peach dress
,
Shop Ruche skirt
, old sandals (
similar
), Zara purse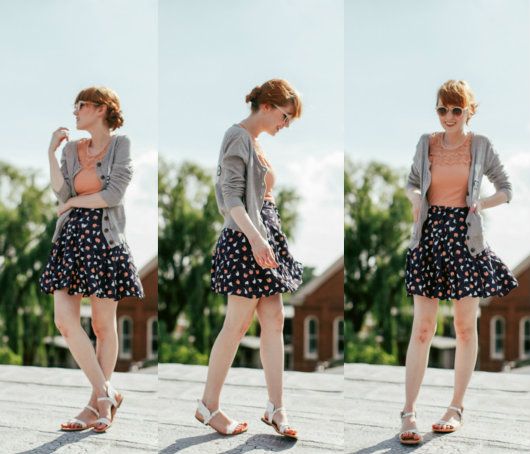 details:
peach dress
, old cardigan (
similar
), DIY skirt,
Love from Cyprus sandals
Whenever I get a new dress I immediately start to picture it in as many outfits as possible--my favorite pieces tend to be the ones I can wear again and again but it different ways to avoid getting bored.
This peachy number
with lace detailing definitely seems like one of those pieces; I want to wear it all summer in the simplest of combinations. But even when I'm only adding one or two pieces to the look there are ways to mix things up by choosing what colors to work with. It pops with denim, looks nice with turquoise and even works a monochromatic look finished in a flower crown. It's hard to imagine a more perfect summer dress.