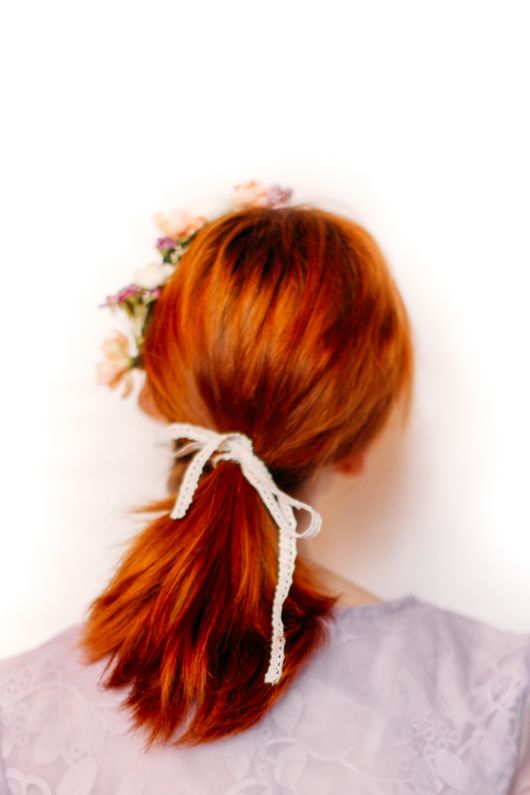 As much as I love flower crowns I tend to wear them the same way every time--hair curly and worn down. When I got this new half crown by
Wit and Bloom
I decided to challenge myself to wear it a few different ways.
The easiest and most obvious
: hair down. No real styling even slightly dirty or messy hair looks nice when you tie a flower crown on top.
A second idea
: the low ponytail. With a ribbon ended flower crown, put you hair in a low ponytail then tie the flower crown beneath your ponytail and loop the ribbon end around the elastic in a bow.
Finally
: a take
on this simple three-bun
hairstyle. Separate your hair into three sections, twist each section into a small bun and secure them in place using bobby pins and hairspray.