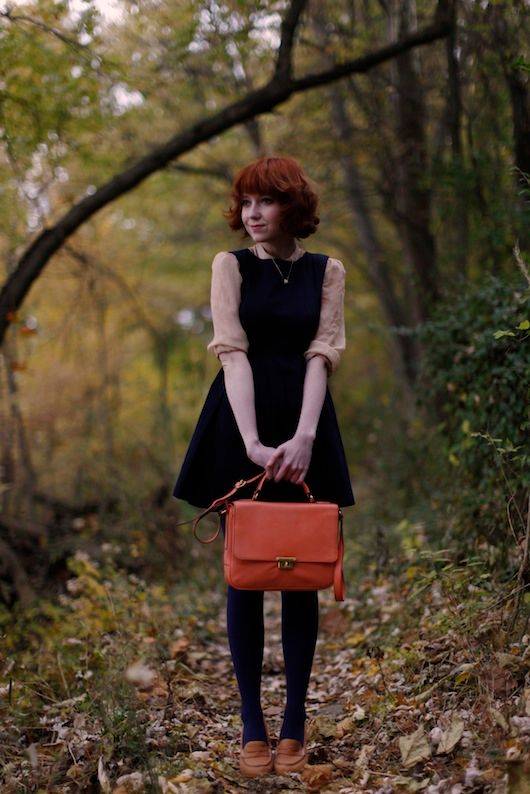 I'm trying to get in the mood for fall by looking at my favorite outfits from last fall. I'm not usually one for recaps, but I don't look at my archives often and it actually is interesting to see what I was up to around a year ago. And as much as I like playing with other hair colors I can't really imagine being anything but a redhead in autumn--all of the rust colored outfits I want to wear would clash with pink hair (or the blue from last summer!). Anyway, I'm looking forward to some fun adventures in October with Thomas and some friends. Pumpkin patches, corn mazes, and hay rides are definitely on our agenda. Thomas might be too old to experience an American Halloween like I had as a kid going door-to-door begging for candy, but there are a lot of other Halloween-y activities he can experience for the first time when he visits in October.
reddening october trees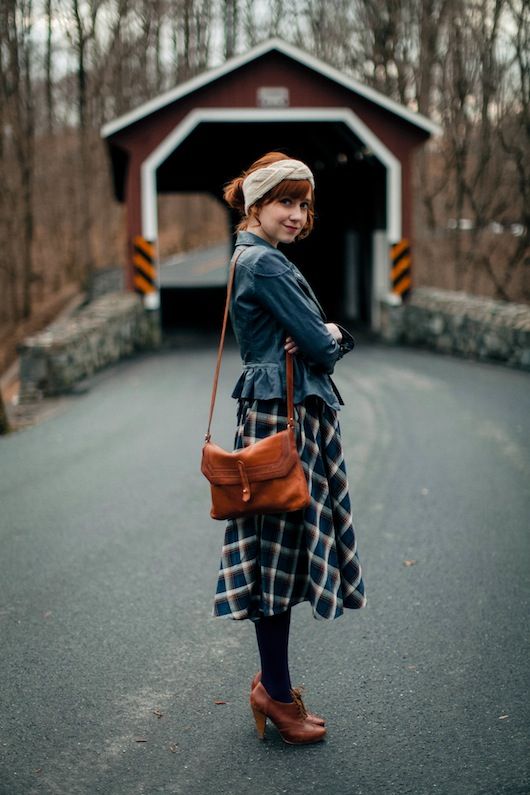 country charm
castles in the sky
bread and butter
moon phases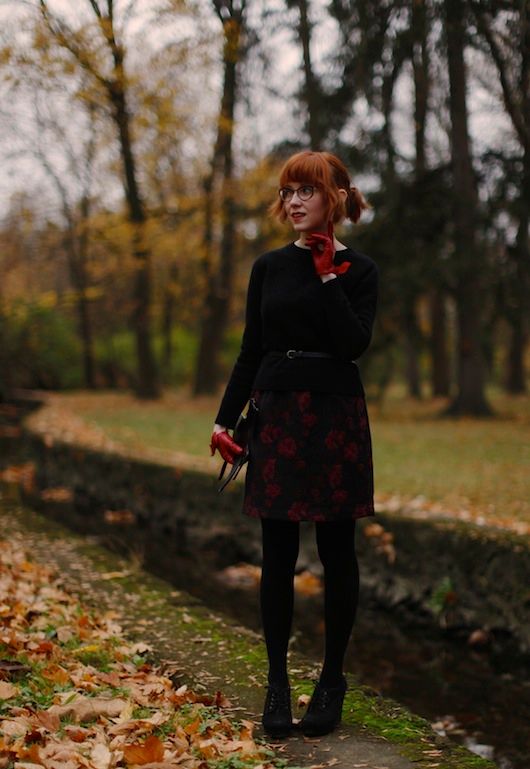 femme fatale
clare glen
Of course,
this look
from 2012 might have been my best fall post of all...I might repeat this whole outfit this year.