Ah, the elusive "perfect" little black dress. I think I finally found mine. I have loads of black dresses in my closet (although I just cleared out a few!), but none of them are that "throw it on and go" quality I've been wanting in a little black dress. Until
this one
. I'm definitely going to stop looking at black dresses now, because this is one I could easily wear everyday. I didn't properly photograph the details, but this dress has a nice textured quality. Anyway, the reason I've wanted a perfect black dress it because I like quirky accessories. With a lot of my favorite clothes they're simple bases that I can build on top of; sleeveless dresses get blouses layered underneath, neutrals work well with colorful or patterned tights--a plain dress like this makes
my cute radio purse
stand out even more. How fun is this purse too? It's actually a functioning set of speakers, although I'm not super impressed with the sound quality. Still, I fell in love with the way it looks, the speakers are just a bonus. And since we're on things I like in my outfit: these flats. I always have a pair of black flats and usually wear them until they have holes, so it's nice to replace my beat-up old pair with
this
snazzy new set...
All in all just a perfect outfit I love wearing right now. Quite functional too for all of the errands I have to run today. Loads of packages to ship out and more clothes to sort through and list in my temporary pop-up. Moving abroad permanently is quite complicated! It's hard to figure out what to keep and what to get rid of--like my sewing machine. If I keep it I need to get a converter, but if I sell it I'll have to buy another one once I'm settled in Northern Ireland. So many decisions to make lately!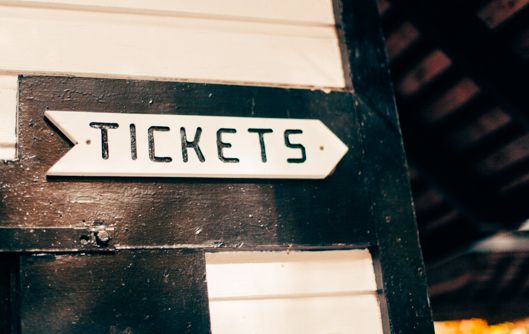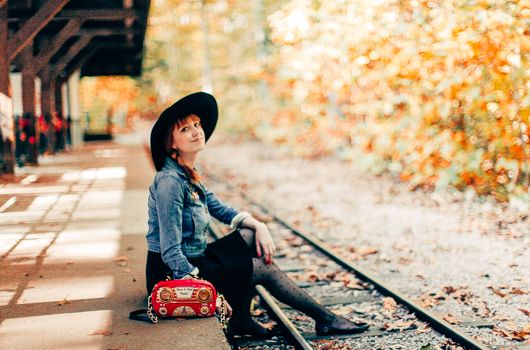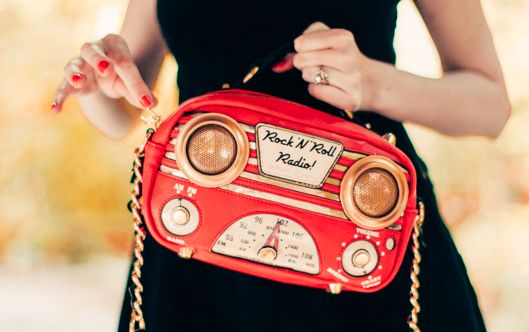 "Looked cloudy in the west and it looked like rain
Round the curve came a passenger train
North bound train on a southbound track
He's alright a leavin' but he won't be back
Oh I may be right and I may be wrong
But you're gonna miss me when I'm gone
Well the engineer said before he died
There were two more drinks that he'd like to try
The conductor said what could they be
A hot cup of coffee and a cold glass of tea"
Rock Island Line