For the past few years I'm barely ever seen without a hat in the fall and winter--when you have next to no hair it's essential for keeping your head warm! As my hair gets longer I'm realizing that I have more options to style my hair while wearing hats. So far I have four full proof hair styles that work with hats no matter the style of the hat--large with a floppy brim, small knit caps, chic berets, and even simple headbands. It doesn't matter what type of hat you want to wear there are multiple options on how you can style your hair, even if it isn't ridiculously long.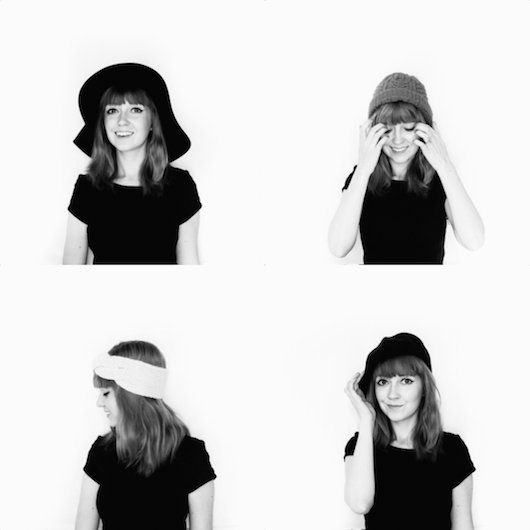 Wear it down
: Bad hair day? Don't-feel-like-brushing-your-hair day? Throw a hat on it. The true beauty of hats (aside from keeping you nice and toasty as it cools off) is they take the attention away from your hair, so you really don't have to style it. I definitely spent a couple of days on my recent road trip with unbrushed hair and my red knit cap on top. Of course you can dress it up by curling or adding loose waves to your hair.
Pigtails:
While on their own two little pigtails can seem a bit juvenile, when you style them low and messy and throw a hat on top you're serving up Bardot vibes. It's obviously a super easy hairstyle to do, but it's a lot more practical than just wearing your hair down and really changes the overall look.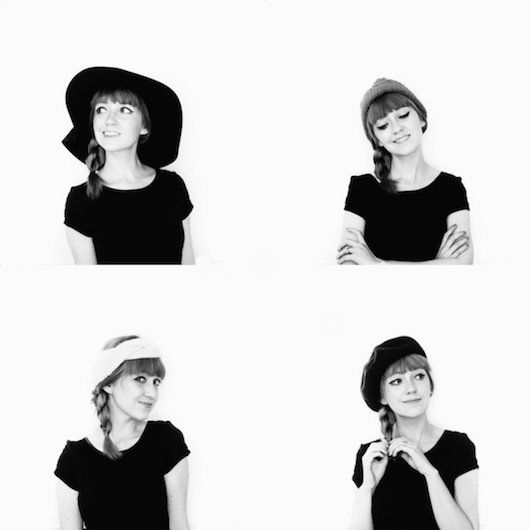 Side braid:
A side braid is my favorite hair style and I can just barely pull it off with my current hair length--throwing a hat on top helps keep the braid intact when you have shorter layers that don't want to stay in the braid. Step it up a notch by trying a fishtail braid (one of my goals to attempt once my hair is longer).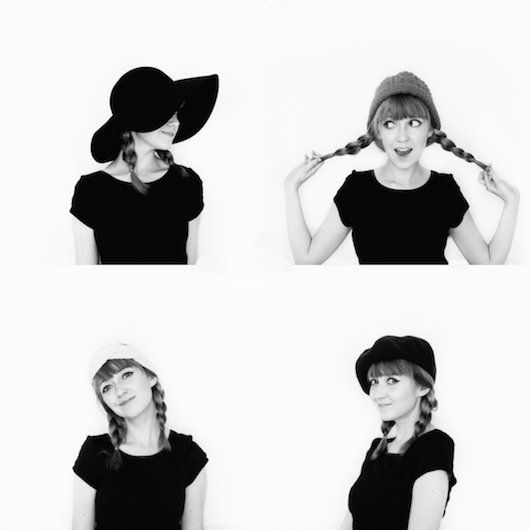 Double braids:
If even with a hat on top you find pigtails too saccharine but your hair is too short for a single braid, then double braids are a good option. Decidedly less juvenile than pigtails they still let you keep your hair under control while wearing a hat.