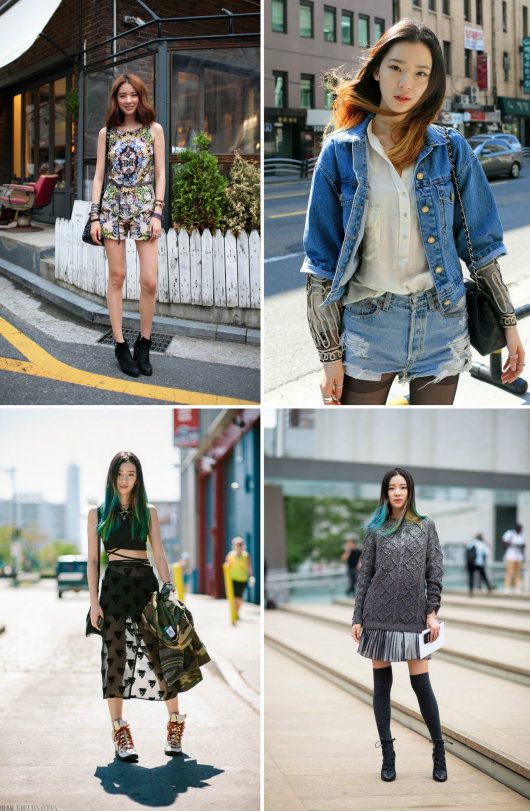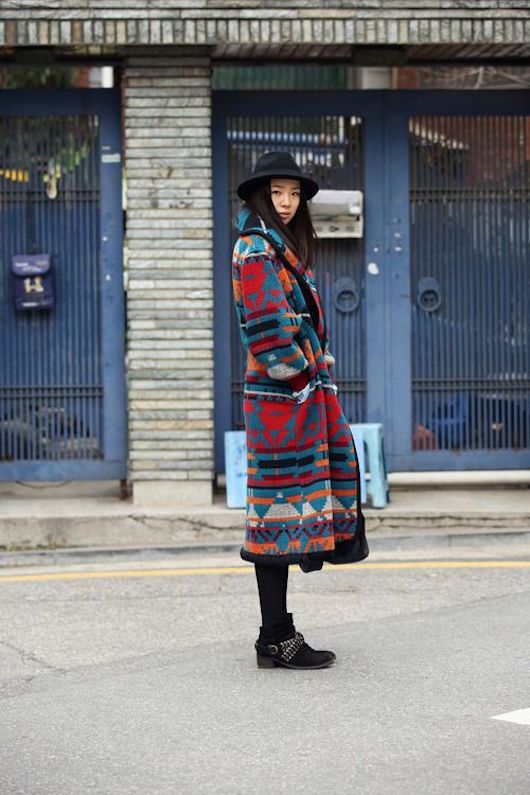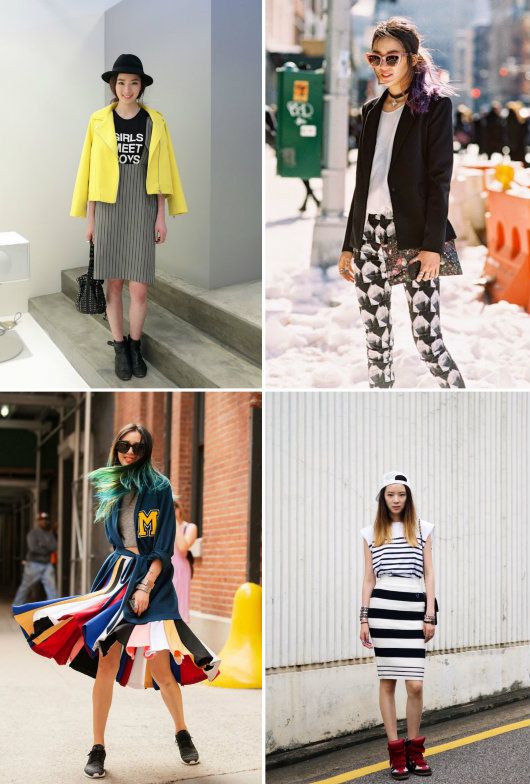 This week's style crush is largely about the hair.
Irene Kim
is a Korean model who's been making waves at NYFW on and off the runway. Her street style is eclectic and interesting--like admire how ladylike she makes a fur puffer jacket look with shiny flats and her ability to pull off more masculine looks in an oversized coat and black fedora. But yes, it is her frequently changing rainbow-tipped hair I really covet. The purple was ethereal and right now
her tips are mostly blue and green
with a touch of orange and yellow in the back...