I've featured this dress in loads of Instagram pics cause I've worn it a number of times, but I think this is the first time it's been in a full blown outfit post. It's from Samantha Pleet's "Visions" collection inspired by Joan of Arc. This particular dress features a beautiful print that seems ripped from the pages of an ancient manuscript. It's so beautiful and detailed and makes me feel like I'm wearing a fairytale on my back. While sometimes I feel like I'm living a fairytale myself, other days it's painfully obvious I'm not--like when a frisbee nearly smacks me in the head! This pretty wooded area apparently doubles as a frisbee golf course; casual walkers beware.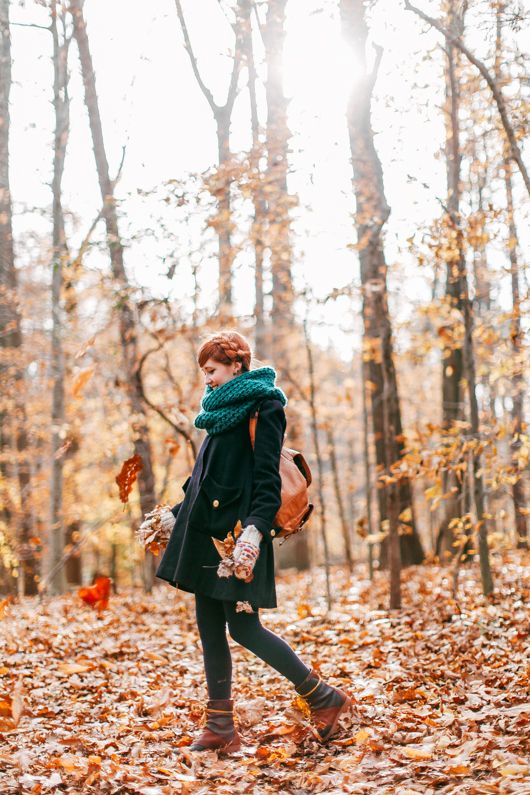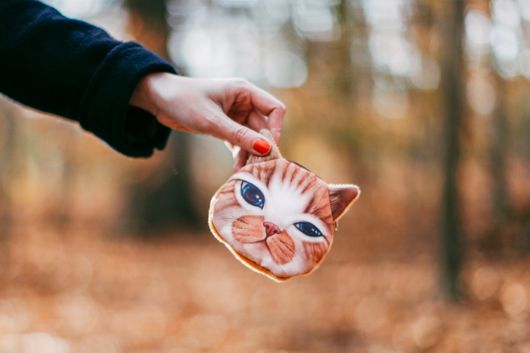 P.S. Sad story: I couldn't resist
this little cat wallet
because the grumpy face reminded me of
Timmy
, Thomas's family's cat. But sadly Timmy passed away around Christmas time and I'll never get to pet his weird furry head again...
Outfit details:
old scarf
old coat
vintage boots
old mittens