So this was a surprisingly easy up-do that looks much more fancy than the effort required! As my hair gets longer I'm trying to teach myself more hairstyles--especially braided ones. A lot of braids seem to be beyond my motor skills at the moment, but I have taught myself a couple of new styles which will be fun to wear in warmer months and even at more formal occasions; I have more than one wedding to attend this summer.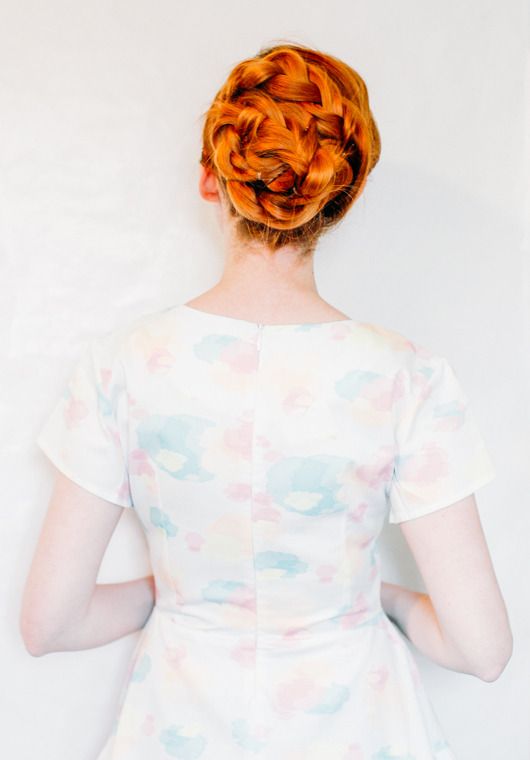 What you need:
-3 to 6 hair elastics
-a handful of bobby pins
How to:
-divide your hair into three roughly even sections; you can even tie them into little ponytails to make everything very simple
-braid each section (loose braids will give the appearance of more volume)
-use bobby pins to pin your braids up in a loose bun tucking your ends underneath and playing with the shape as you go
-finish with a bow or a few small flowers--because it's spring!