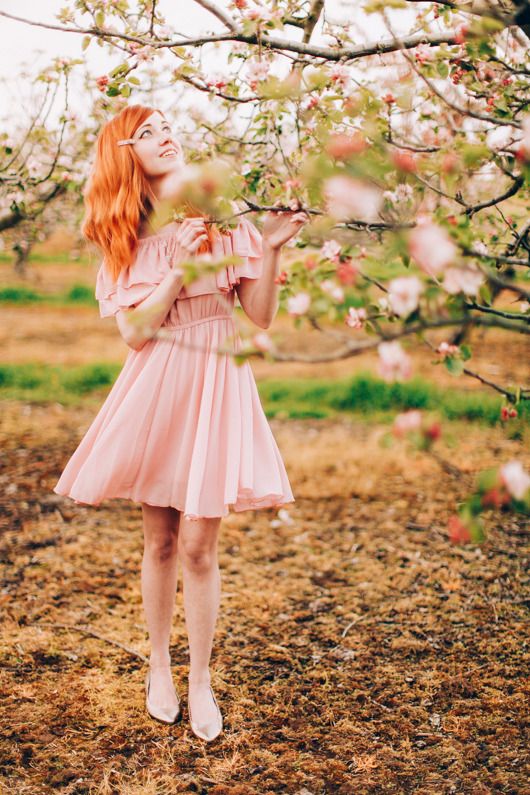 It's apple blossom season on Thomas's family's farm. I first saw their orchards two Octobers ago when the trees were loaded with apples and everyone in the family was busy harvesting. Now the trees have a completely different look--pale pink blossoms to rival any cherry blossom festival when the rows upon rows are fully in bloom. In a week or two the blossoms will be gone and the orchards will be changed again.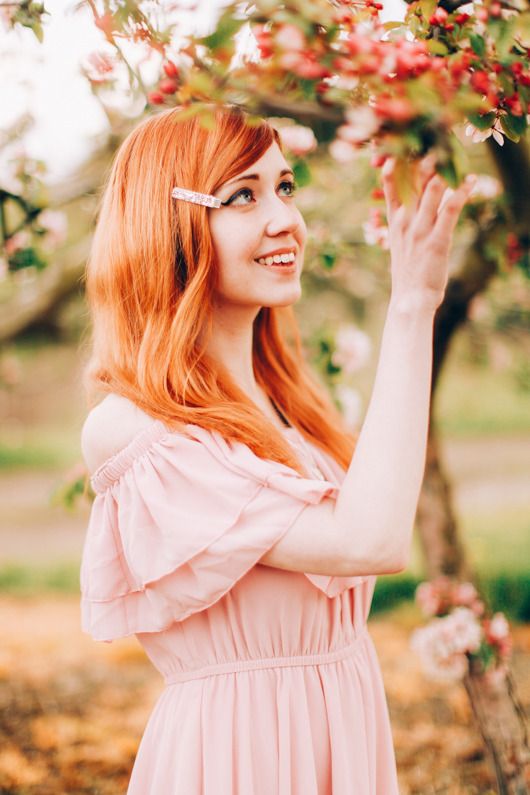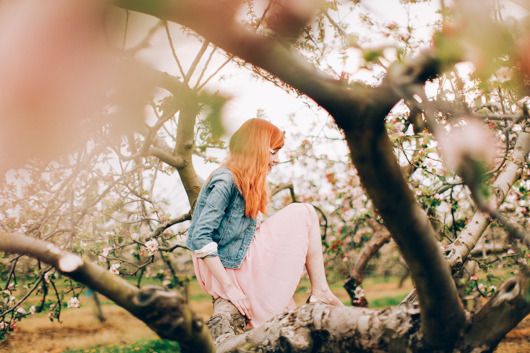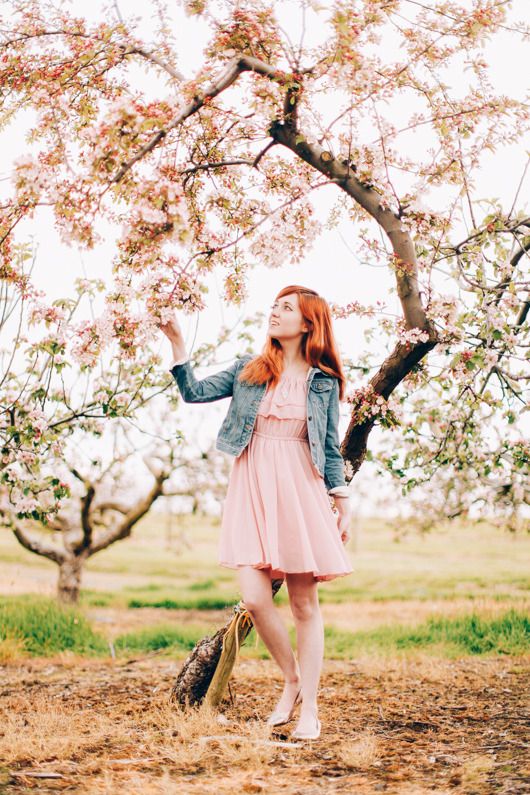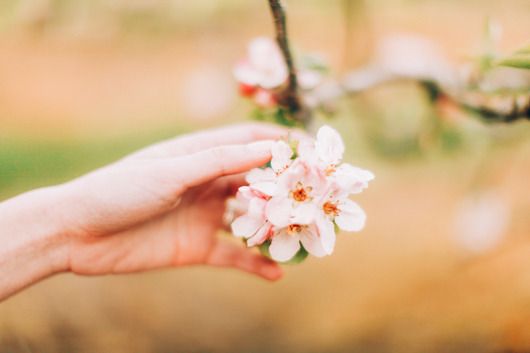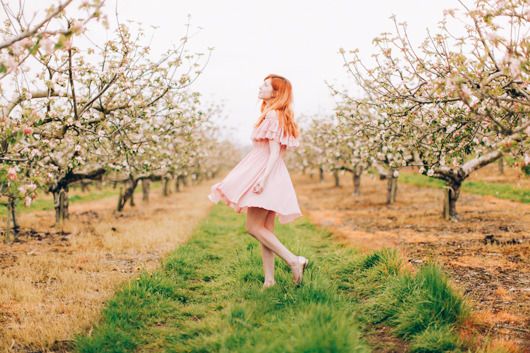 This is a dress made for twirling. As much as I liked it when I chose it for the color and shape, I like it so much more after wearing it. Many dresses are the opposite; you love the way they look, but they don't feel half as comfortable on or awkwardly ride up when you wear tights, etc, etc.
This one
just moves so beautifully as you move; the skirt rippling in little waves. It deserves to be worn while dancing--even if it's only barefoot dancing at the beach!
Outfit details:
silver necklace, gift from Thomas's mother
*pictures by Thomas