After a long flight, I woke up in Ireland under a thatch roof. There was a drive, hot meal and shower somewhere between the flight and the sleeping, but still, quite surreal. This adorable little cottage is not where Thomas and I will be living of course, but rather a rented escape for a few fleeting days--a little welcome to the old country from Thomas to me, if you will. I always loved seeing thatch cottages around Ireland and Northern Ireland when I visited in the past, so it was really fun to get to stay inside one. I do feel as if I need someone to pinch me to confirm this is not all a dream--although the weather has been a bit of a wake-up call! It's brisk compared to the temperatures I left behind and the forecast calls for a lot of rain--but when the sun is out I can't think of anywhere prettier than this country I now call home.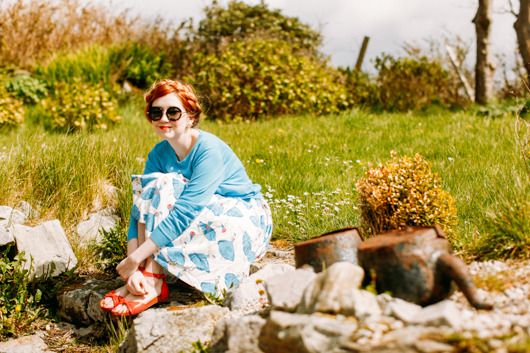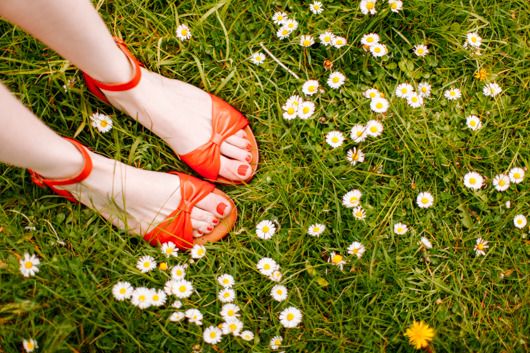 The lovely
ballerina print dress by Hello Holiday
reminds me of Degas's classic paintings. I can see it styled much more formally, but couldn't resist matching the blue skies on this day and throwing on a similarily shaded (although off theme!) sweater. "Top of your suitcase" dressing can be quite fun--you usually come up with combinations you wouldn't have considered with more options readily accessible.